The Ultimate PBJ – Taking it to Another Level
Sonia Mangla's five year old son designs a peanut butter and jelly sandwich from heaven.
By Sonia Mangla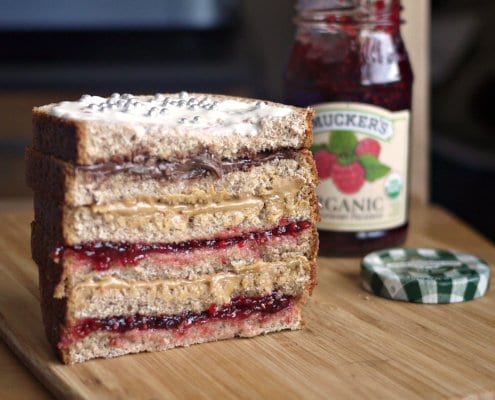 Ahaa, taking it to another level, trust your kids to suggest you recipes that make it happen. And Taking of another adjective – MAGIC … what three letters when put together spell Magic…..think think .. P.B.J , yay. So here's your all time favorite "Peanut Butter Jelly" done the way my 5 yr old designed (believe me this guys has some grand ideas) . We are using Skippy's Peanut butter & Smuckers organic cranberry Jam. If it escaped your attention we have a final layer of Nutella with some whipped cream to top it.
See Also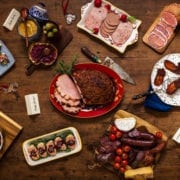 The Ultimate PBJ - Taking it to another Level
P.B.J'aying and loving it
Ingredients
Six slices of Multigrain Sandwich Bread
Skippy's Chunky Peanut Butter
Smuckers Cranberry Jam
1 table spoon Nutella
Some Whipped Cream to Top it...
Instructions
Take a slice of bread & spread a spoon full of Jam liberally.
Place snother slice of bread on top of it & spread a spoon full of peanut butter on this slice.
Do another Jam & another Peanut butter layer.
Now spread a spoon full of Nutella on the last slice & close the deck with the final slice of bread.
Put some whipped cream on the top & you are ready to go !!!
Sonia Mangla
Sonia Mangla is a passionate Food Blogger & Photographer. She creates Fusion of Indian flavors and loves cooking for her guests. Her work is featured on some popular sites like FoodGawker,Tastespotting, Tasteologie & Foodbuzz.