Hannah Keyser falls in love with the award winning British Kooky Bakes brownies.
By Hannah Keyser
I don't usually buy brownies. It's not that I don't like them – oh no! As far as I'm concerned those chocolatey, carby, crowd-pleasers are the epitome of baked goods. But, here's a little secret for you, it's not that difficult to make delicious brownies. I will never understand why brownie mix was even invented when all it takes to whip up these one-bowl wonders is quality chocolate, a willingness to overlook the necessary quantities of butter, and restraint when adding flour. I love brownie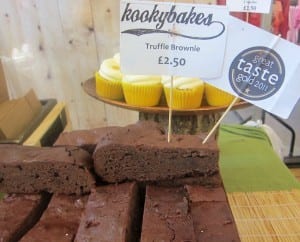 s – when I make them at home.
So, to be honest, I was a little disappointed when Scott Ball, the affable mastermind behind the drool-worthy spread at the Kooky Bakes stand, suggested the truffle brownie as the best choice for first timers. But since these were award winning brownies (recipients of the Great Taste Award 2011 Gold Star) and there was research to be done, I took one last longing look at the array of whoopie pies and accepted one of the largest brownies I've ever seen.
The first bite quickly banished from my mind any lingering longing for the frosted options back at the booth. A Kooky Bakes' brownie is, above all else, dense. It is as rich and moist as any homemade brownie intentionally pulled too soon from the oven, but it is not gooey. When I bake brownies on my own, I like them to fall apart. I want the end result to be so soft and delicate it's impractical. But these are not th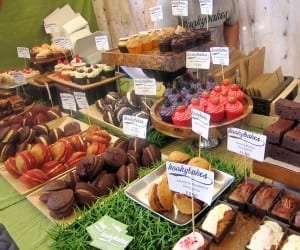 ose kinds of brownies. These are intense blocks somehow more chocolatey than a bar of chocolate that could – and should! – be carried all over East London and broken in half countless times to share with friends and never loose a single crumb. The "truffle" in the name is a better indication of this treat's texture than the "brownie". Don't say I never credit where credit is due because let me tell you: Kooky Bakes brownies are unlike anything I can make at home and, oh, are they good.
See Also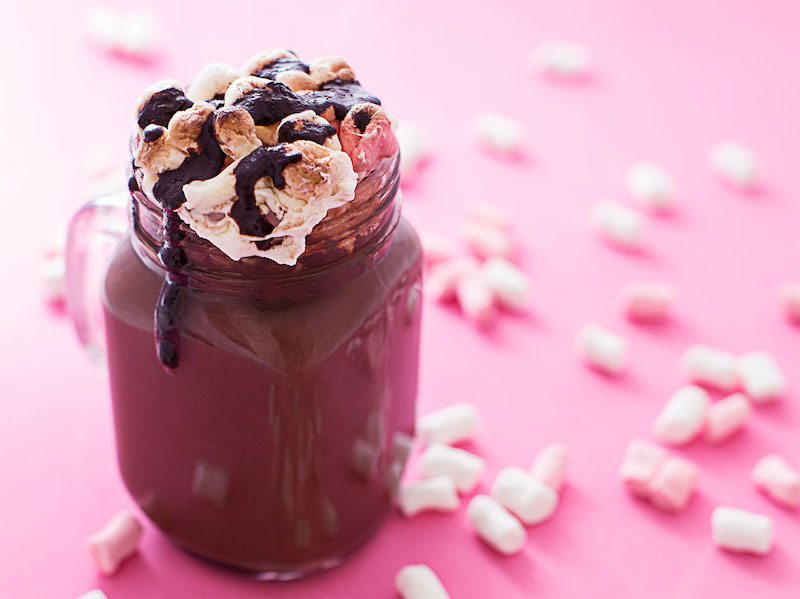 The two-year-old purveyor of these edible pieces of heaven doesn't have a storefront. On their website, you can choose from a selection of desserts for limited UK delivery and contact Scott for "bespoke baking". Or, if your looking for a more tangible experience, you find Kooky Bakes each Sunday at the (totally worthwhile for foodies everywhere) UpMarket on Brick Lane. I'll be the person oggling the whoopie pies next week.