PARTNER POST: Be inspired this season to make little changes to your holiday menu by adding the merriest berry – blueberries — into your recipes.
An old fashioned is great all year, but it is perfect as a holiday party cocktail. Combine blueberries, cinnamon, and bourbon for a warm and smokey drink.
By Danae Halliday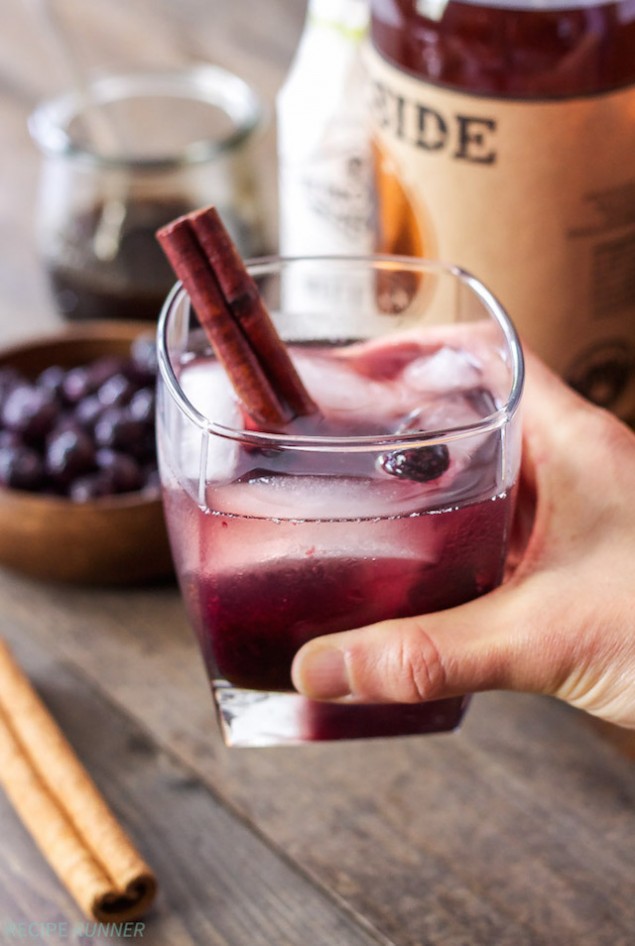 It's hard to believe that the holiday season is almost here. It feels like we were just enjoying the warm summer weather, barbecues, and hiking outdoors. Now, I'm finding myself bundling up in sweatshirts, boots, and anticipating the first snow.
One thing I do miss in the cold weather months are all the fresh sweet berries you find at the grocery store, especially blueberries. I love adding fresh blueberries to salads, muffins, smoothies, desserts, and cocktails. Luckily, frozen blueberries work just as well, are available year round and are always sweet!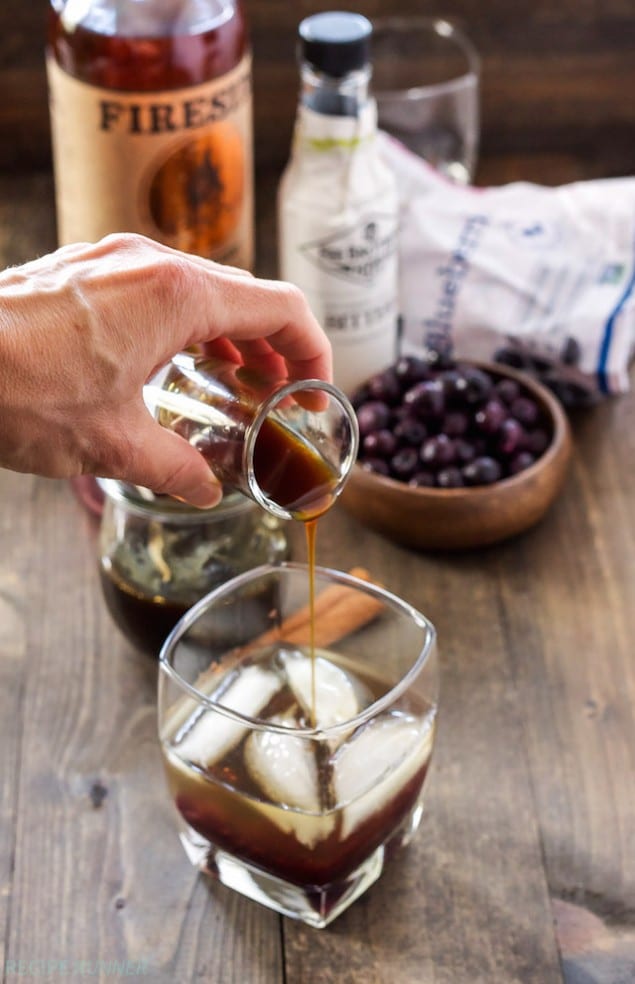 Blueberries are a great way to add a pop of color and sweet berry flavor to one of your classic holiday recipes. Of course the obvious uses for frozen blueberries are using them in pies or adding them to muffins or scones. However, there are also more unique ways to incorporate them into your holiday menu. They can be used in your favorite stuffing recipe, or incorporated into a glaze for the turkey, and even added to classic cocktails like the Old Fashioned that I'm sharing the recipe for today. Follow the link here for this delicious recipe.
An Old Fashioned is good any time of year, but I decided to give this one a winter twist by adding blueberries and cinnamon. I'm sure many of us will be hosting at least one holiday party or family get together this season and if you're like me a signature cocktail for that get together is a must! The combination of blueberries, cinnamon, and bourbon is perfect for the holidays. The smoky bourbon is sweetened up with the cinnamon simple syrup, and elevated even more by adding in blueberry juice made from the perfectly sweet frozen blueberries. The juice turns the Old Fashioned into a beautiful dark violet color and will have everyone grabbing for one of these cocktails!
Be sure to enter to win a $500 gift card to create a holiday meal with some new delicious dishes.
Click here for more holiday inspiration with blueberries.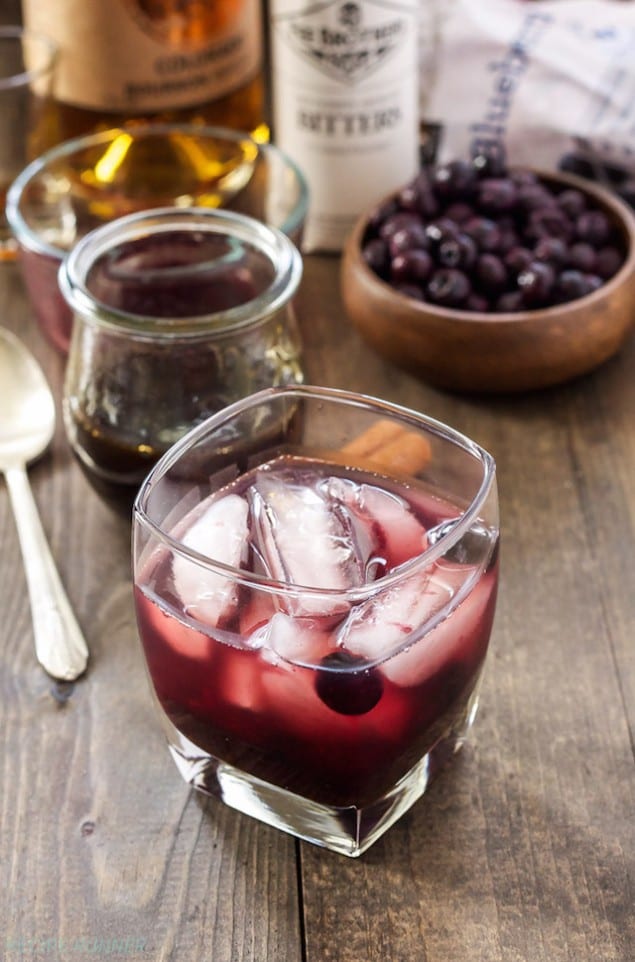 Danae Halliday
Hi, I'm Danae, the blogger, photographer, and recipe developer of Recipe Runner. Recipe Runner is all about my love of food, cooking, baking, and running. I hope that I can tempt you with my recipes and inspire you with my running stories! Enjoy!