The Blueberry Bourbon Fizz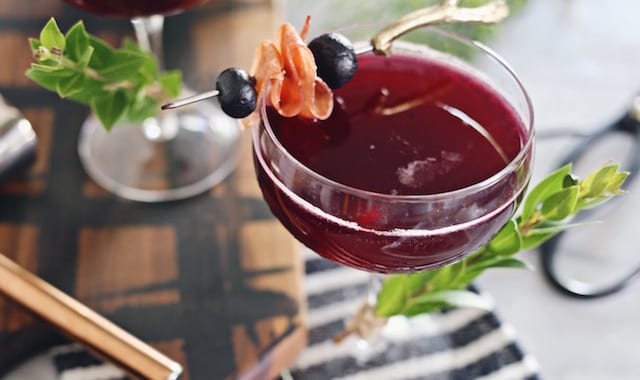 PARTNER POST: Be inspired this season to make little changes to your holiday menu by adding the merriest berry – blueberries — into your recipes.
Grab some frozen blueberries and make this earthy bourbon cocktail with a tangy shrub and prosciutto garnish. Perfect for a holiday party.
By Kristin Guy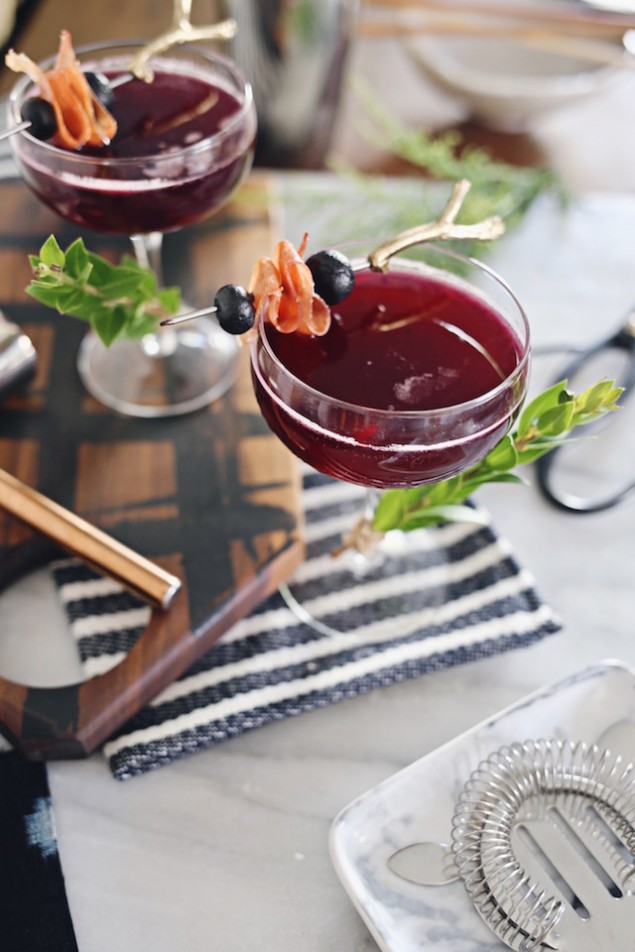 Tis the season for….blueberries?! I know what you're thinking – Usually this time of year we are neck deep in pumpkin, apples and a winter-spiced EVERYTHING. Not that I'm complaining….but it's time to switch things up a bit. And when you think about it, the blueberry makes sense. It's earthy and sweet, perfect to add unexpected punch to a number of savory dishes, not to mention they are available year-round, in the frozen and fresh produce sections, making your holiday shopping a little less stressful of a hunt.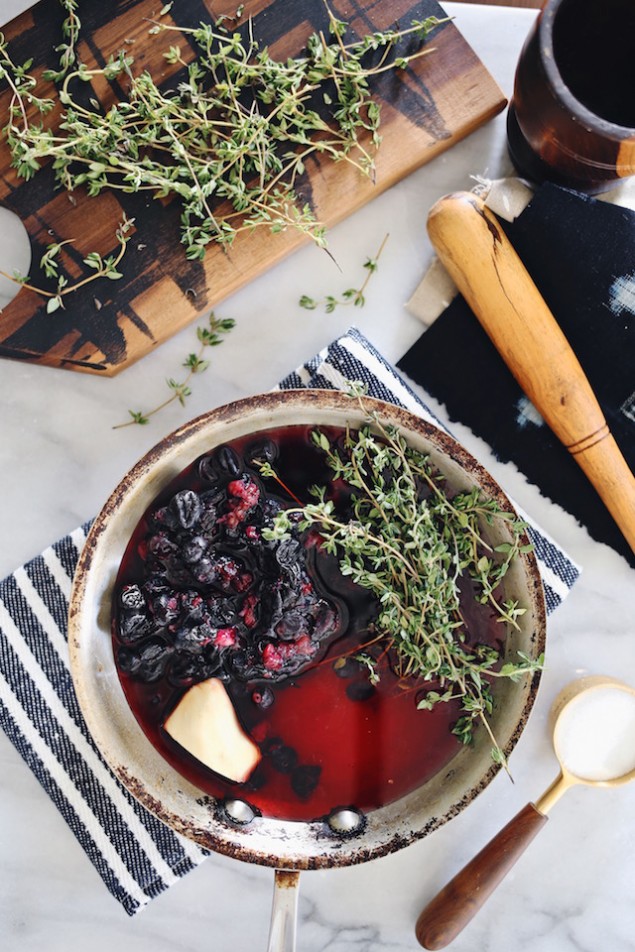 This year I'm changing up my welcome cocktail when entertaining guests by infusing the blueberry's tart and woody flavors with a hint of ginger and thyme. This berry wants to get funky and show off. It's a holiday party animal like that! So let's celebrate it by making a Shrub!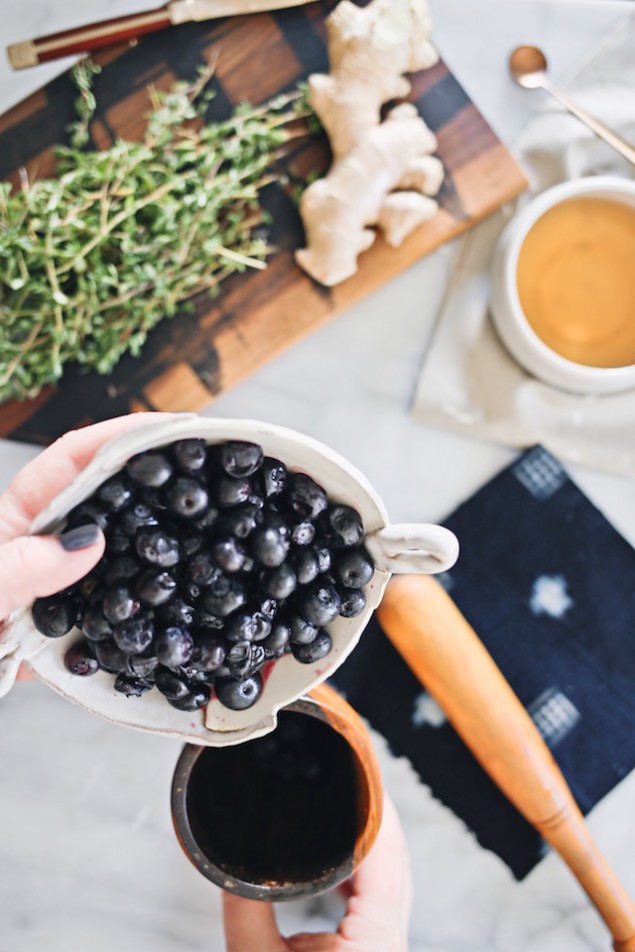 Shrubs are so simple to execute and pack a lot of exciting flavor into a variety of cocktails and non-alcoholic spritzes. This blueberry shrub is exciting. In fact, I'm glad I made a full batch because I've been enjoying it in sparkling water, ginger ale and this blue bourbon cocktail. It really screams the holidays in a totally new exciting way.
Did we mention a blueberry and prosciutto garnish for your cocktail? Those two are fast flavor friends, also stunning! Follow the link here for this refreshing cocktail recipe.
Click here for more holiday inspiration with blueberries.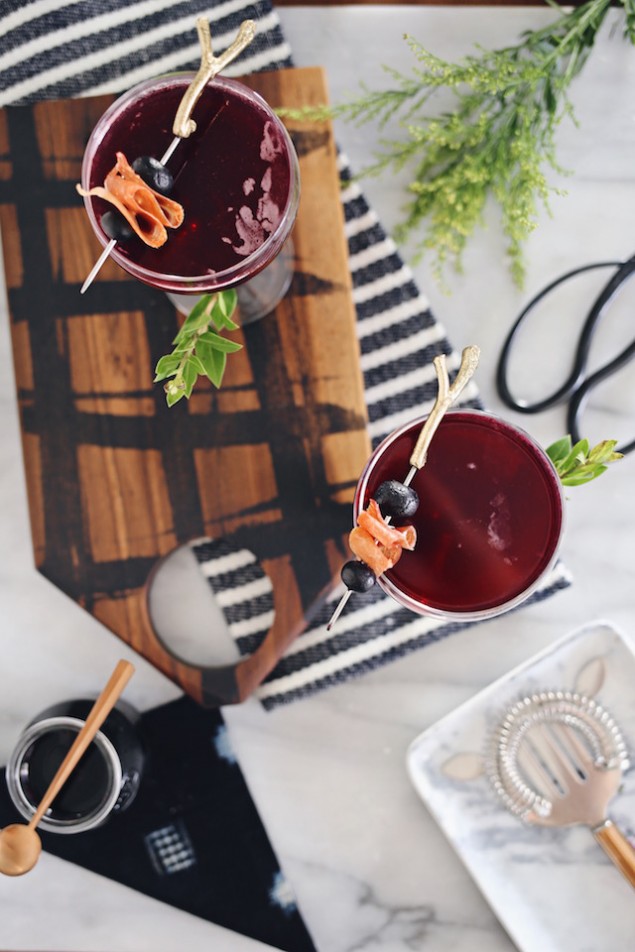 Kristin Guy
KRISTIN GUY: Stylist & Photographer Specializing in Dining By Design.