Brighten up your week with these sweet-savory summer fruit salad recipes, all packed with summer's finest—fresh berries, juicy melon and ripe peaches. A host of vibrant, refreshing combinations to see you through the entire season.
By Lauren Amundrud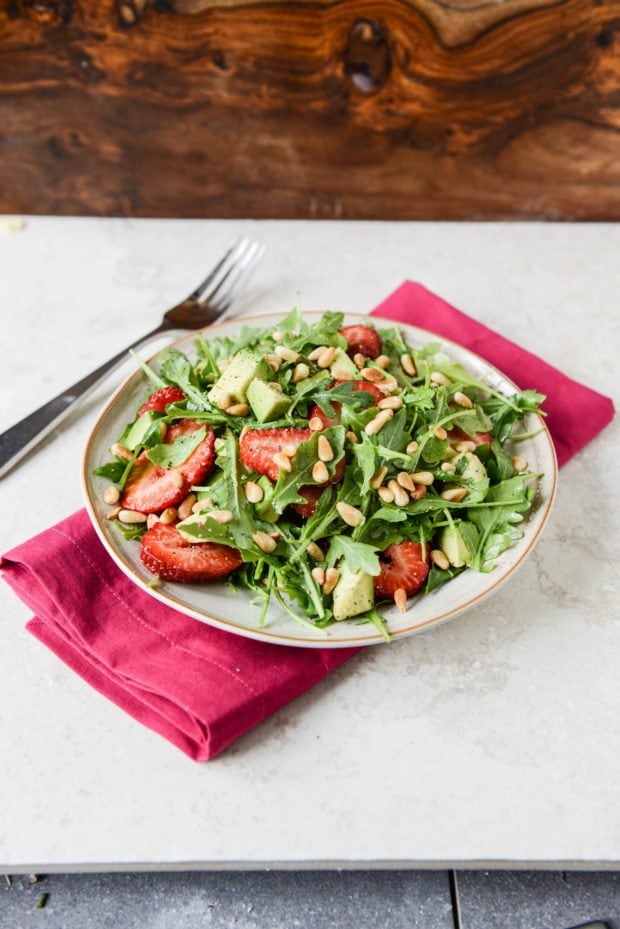 Jessica Merchant
Avocado-Strawberry Salad with Toasted Pine Nuts
Incredibly simple, this salad is a meal unto itself. See the recipe.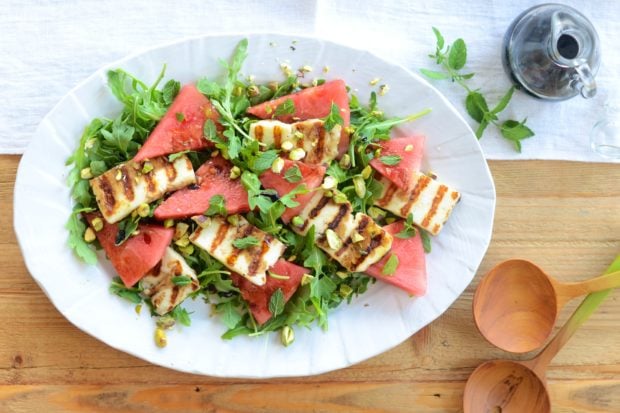 Camille Styles
Watermelon and Grilled Cheese Salad
Juicy watermelon and salty cheese make for a lovely marriage of savory and sweet. See the recipe.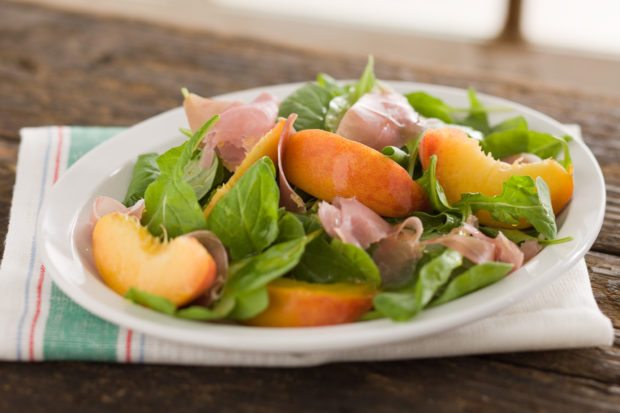 Mark Boughton
Peach and Prosciutto Salad
Another savory-sweet powerhouse, juicy peaches and salty prosciutto are delightful served atop crisp greens. See the recipe.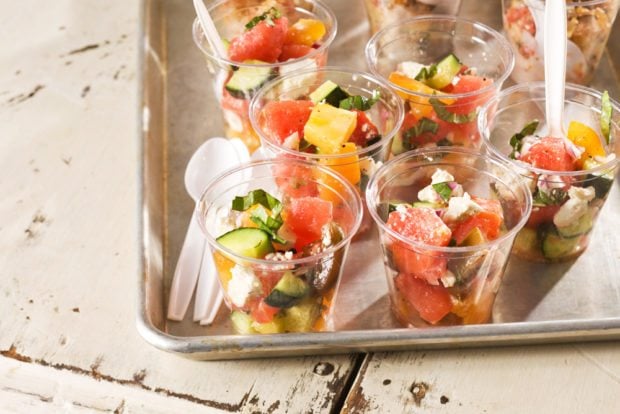 Mark Boughton/styling: Teresa Blackburn
Watermelon, Tomato and Cucumber Salad
Incorporate all the flavors of summer in this delicious side salad starring an entire garden-fresh haul. See the recipe.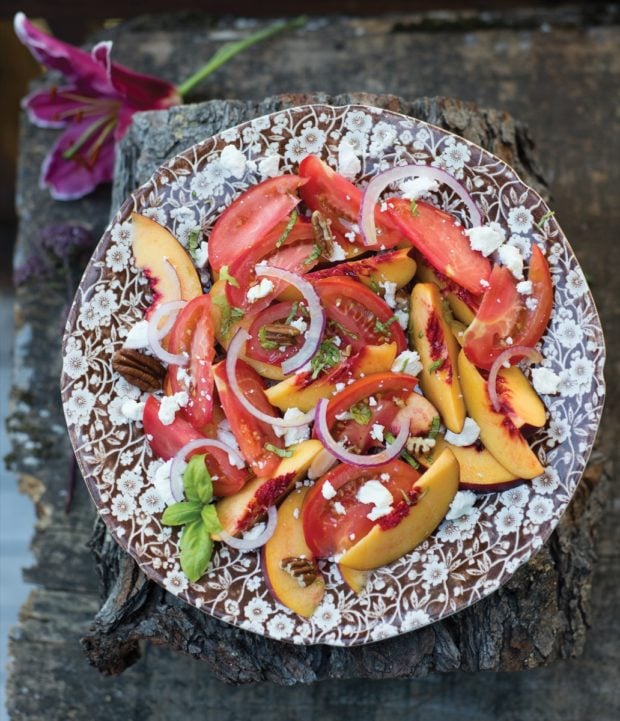 Erin Gleeson
Nectarine and Tomato Salad
Crisp red onion provides a spicy bite to contrast fresh tomatoes, nectarines and herbs. See the recipe.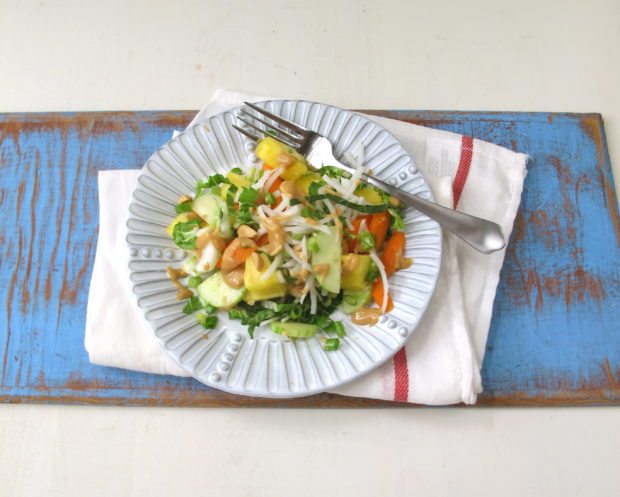 Teresa Blackburn
Bok Choy Peanut Pineapple Salad
Sweet, sour, savory and spicy—this Asian-inspired combo hits all those flavor notes. See the recipe.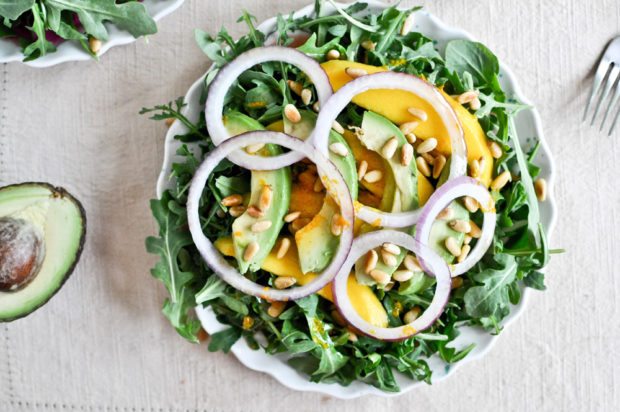 Jessica Merchant
Lick the Salad Plate Clean
Slices of mango, avocado and red onion star in this salad, while pine nuts lend a rich, buttery finish. See the recipe.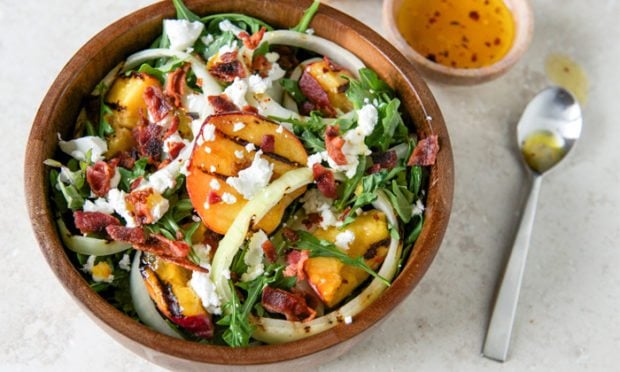 Jessica Merchant
The Peach State Grilled Salad
Grilled peaches and onions, bacon and goat cheese come together to form an incredibly flavor-packed main dish salad. See the recipe.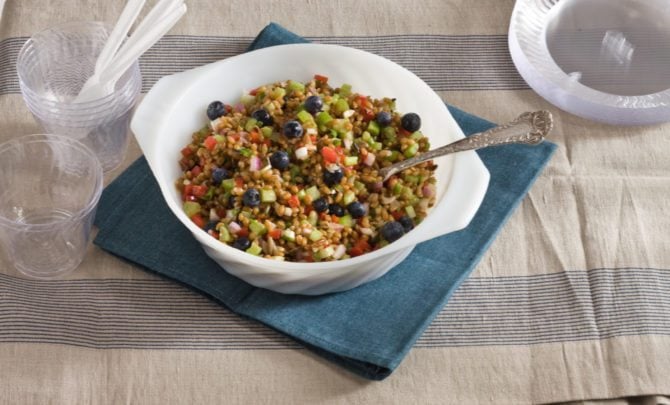 Mark Boughton Photography / styling by Teresa Blackburn
Blueberry Farro Salad
Peak-season blueberries give this flavorful dish an extra little burst of sweetness to balance its cumin and coriander-spiced base. See the recipe.
This article has been posted with permission and originally appeared as, "12 Fruit-Studded Salads for Summer" on Relish.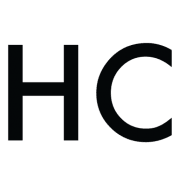 Relish
Offering more than 14,000 recipes plus features and DIYs on cooking, dining and entertaining, Relish celebrates America's love of food. Relish is about honoring cooking traditions while exploring new trends and ideas, which is why millions of people turn to both Relish.com and Relish Magazine for special occasion recipes, quick and easy weeknight suppers and culinary adventures.