Golden Teas, Green Lattes and Other Trendy Refreshments are now available at Pure Leaf Tea House NYC. Only until September 24th 2017, that is.
Putting a new twist on tea, Pure Leaf Tea, the premium tea brand well known for their love of tea leaves, has recently opened a pop up store in Soho, New York. Giving their teas a new life; the Soho House features the artisanal  and exotic brainchildren of Pure Leaf's mixologists.  These include specialty beverages with golden, purple and other colorful hues, all of which covers Indian, Japanese and American cultures.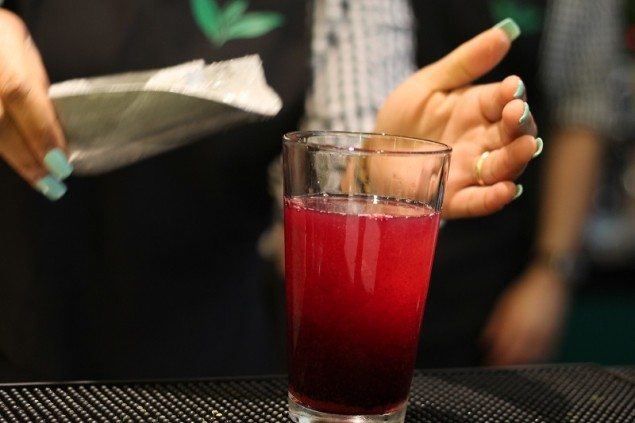 To create the specialty drinks featured on the menu, mixologists combine Pure Leaf's well known products, mostly their loose leaf black and green teas.  These teas are made from the Orthodox, or long leaf, method where leaves are simply picked, rolled, dried and blended, in order to produce a higher quality tea.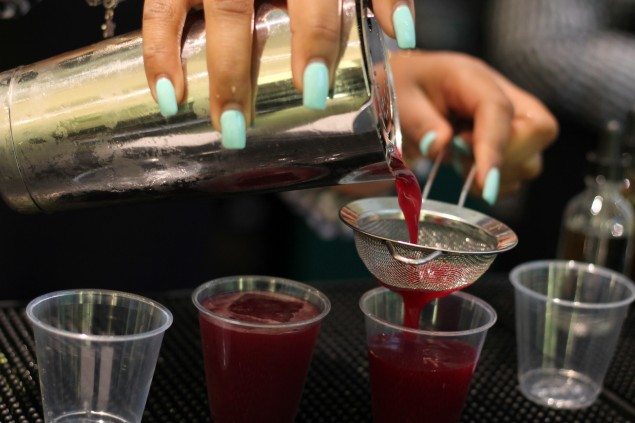 Sniff the loose leafs, sip the drinks, take an instagram worthy picture with the blossoming exotic wall as the background. The Pure Leaf Tea House has all the non alcoholic drinks and a rain forest aesthetic, making it the essential hideaway for summer.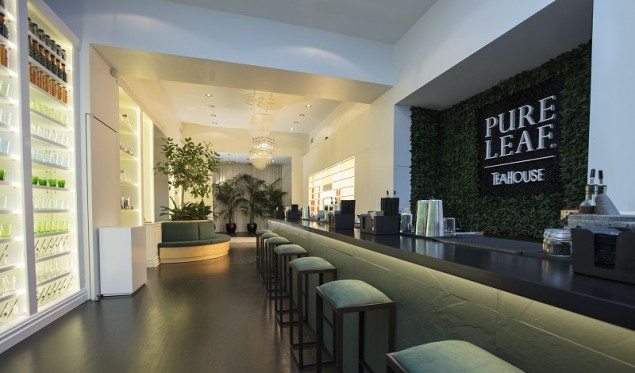 Highlights from the menu include:
Indian 
Iced Golden Chai: a modern take on the Indian staple this creamy, spiced drink is served with milk, star anise, tea leaf essence and milk over ice.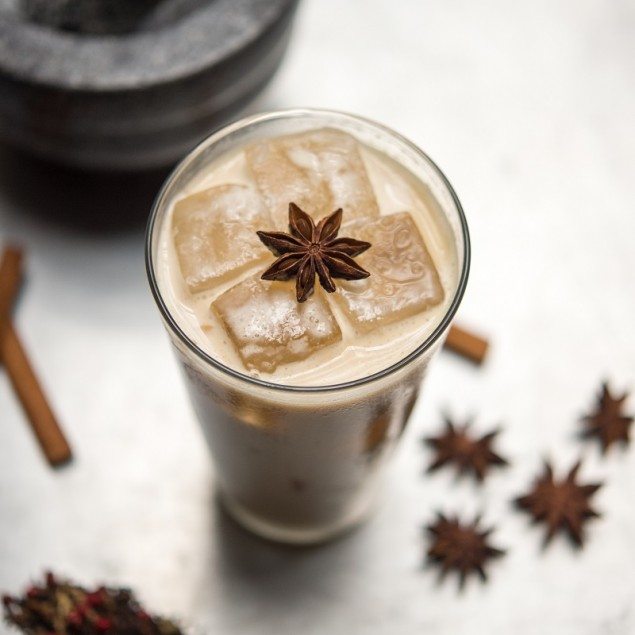 American 
Iced Purple Tea; topped with raspberries, blueberries and tea essence. The purple tea similar to black tea is a refreshing unique herbal drink, served over ice.
Japanese
Hot Matchaccino; also a favorite of The Chew's Daphne Oz, this latte is creamy and has the right amount of sweetness. The matcha is first whisked, frothy milk is poured on top with the final touch of dark chocolate and tea leaf essence.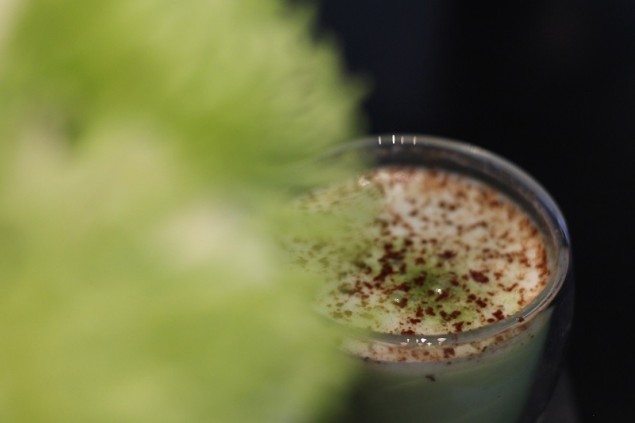 You can visit the Pure Leaf Tea House on 79 Greene Street in Soho NYC.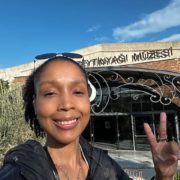 Alyssa Holder
Alyssa Holder is a writer specializing in food and travel topics since 2015.