It's game time! Football season and tailgates are in full swing. It's now time to take things to the next level. Ditch the store-bought chips and salsa, and opt for one (or two, or three) of these tailgate-approved dishes instead—they're a guaranteed win.
By Jeanette Morelan
This article has been posted with permission and originally appeared as 10 Sandwich Recipes From Around the World on Relish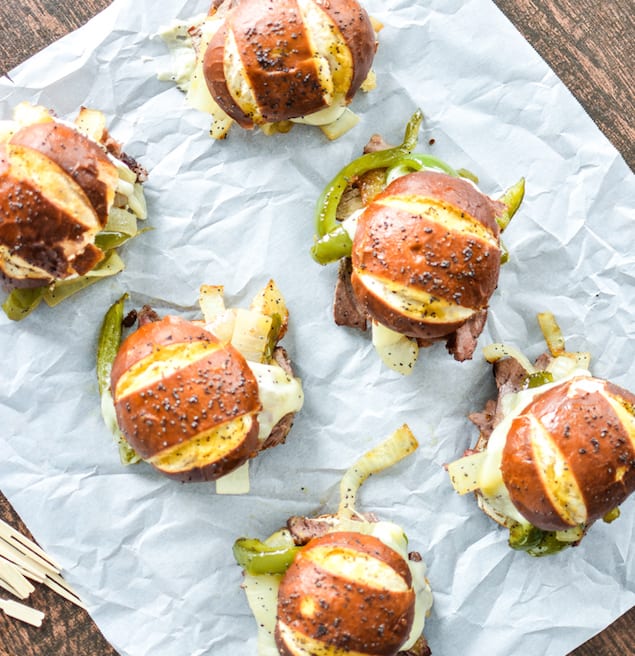 www.cookingandbeer.com
Philly Cheesesteak Sliders
You don't have to be an Eagles fan to enjoy this classic sandwich combo. This small-scale version is packed with big-time flavor and is a welcome break from the typical tailgate fare. Find the recipe here.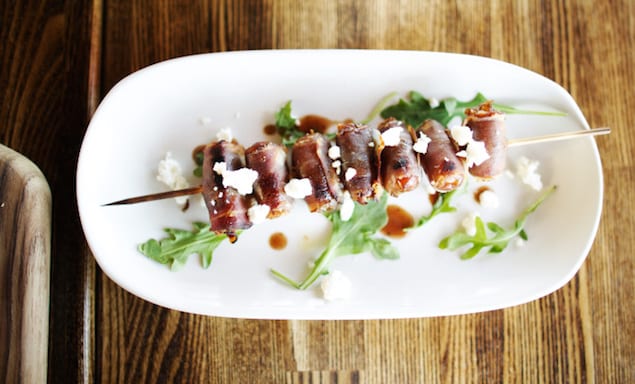 Mark Mediana
Date Skewers with Goat Cheese and Prosciutto
The sweetness of Medjool dates paired with salty prosciutto and tangy goat cheese lends these kebabs an upscale air—but don't be fooled, they're incredibly simple to make and a sure-to-please combination of flavors. Find the recipe here.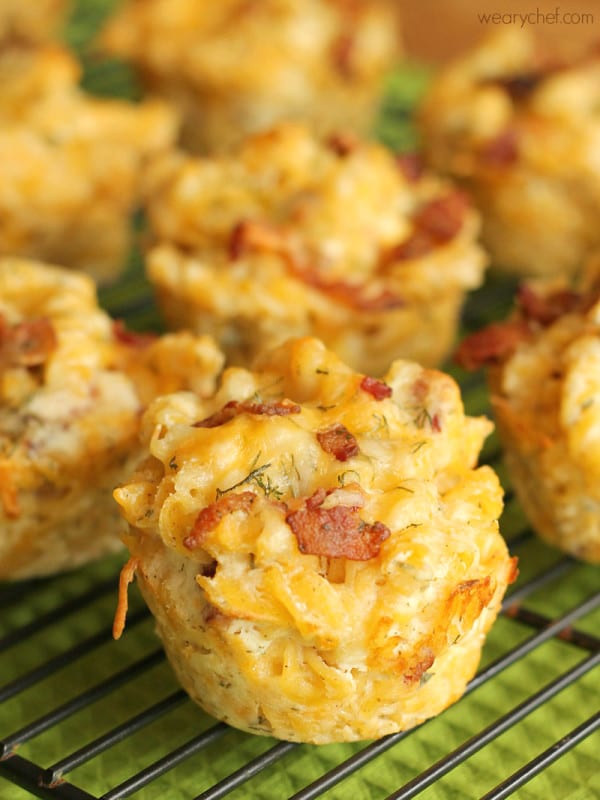 www.wearychef.com
Bacon Mac and Cheese Cups
A childhood favorite just became a tailgate classic. These bites are bursting with cheese, ranch and bacon. The best part? No fork or knife required. Find the recipe here.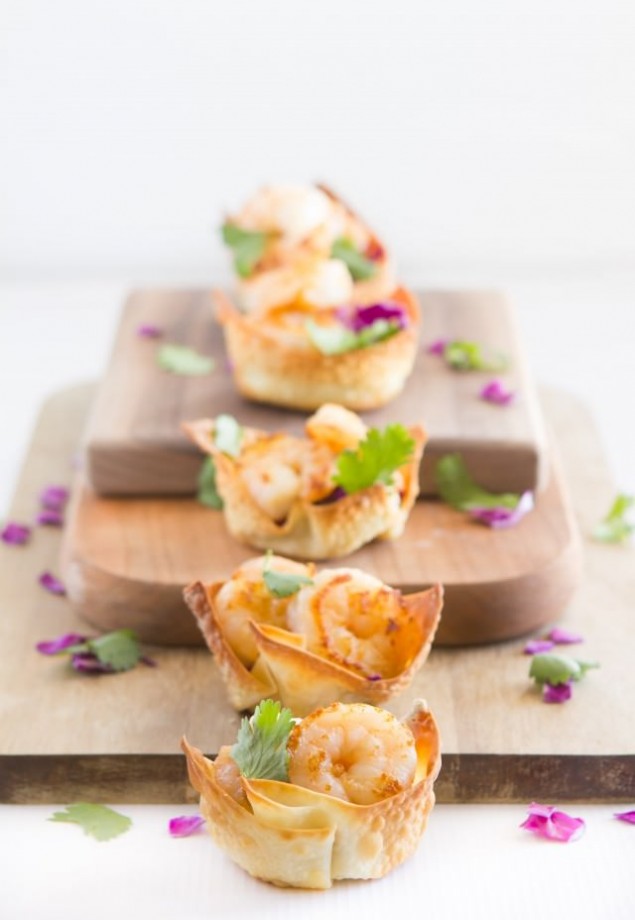 www.azestybite.com
Shrimp Taco Bites
The classic taco bite gets a fresh new twist with the addition of shrimp and crisp red cabbage. They're still easy as ever to make and simply irresistible. Find the recipe here.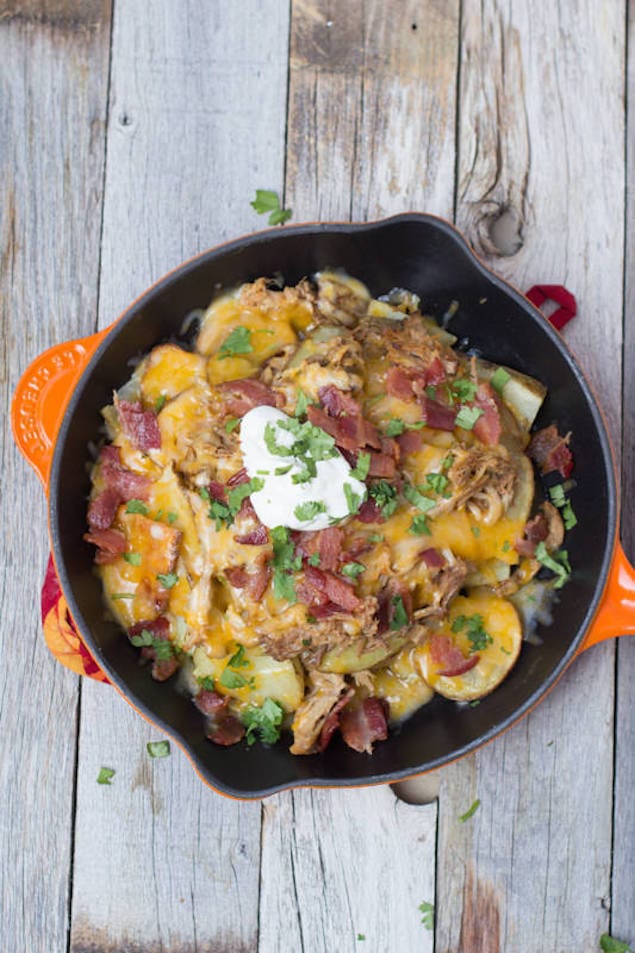 www.ohsweetbasil.com
Tailgator Nachos
Step up your nacho game with this heartier-than-ever take on the classic. The addition of juicy pulled pork and roasted potatoes will be a sure fan favorite. Let the pork cook the night before and this appetizer comes together in no time. Find the recipe here.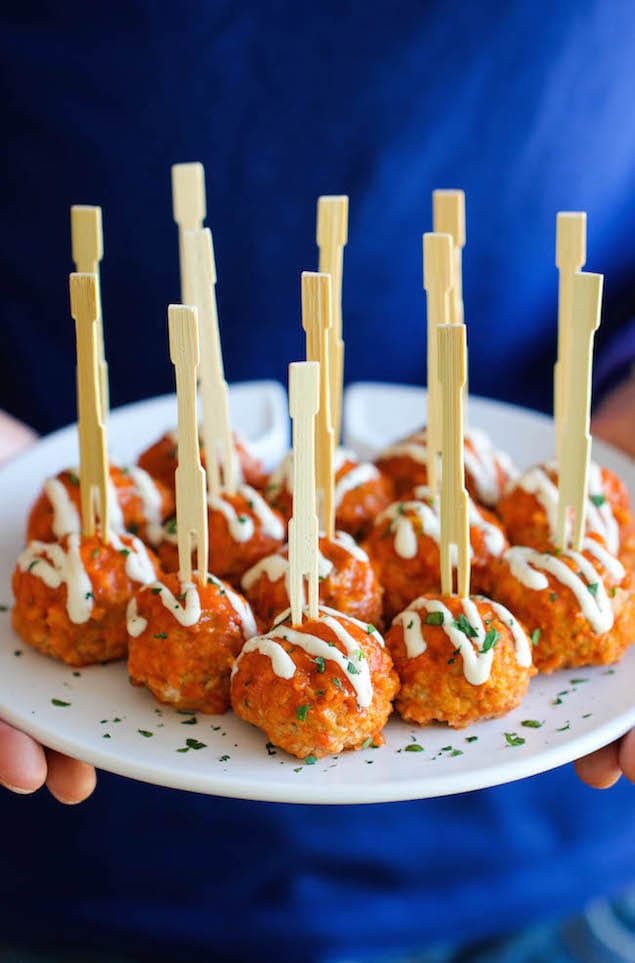 www.damndelicious.net
Buffalo Chicken Meatballs
Swap out messy wings for these perfectly portable meatball skewers. Since they come together in the slow cooker, you'll have plenty of time for all your other pre-game preparations. Find the recipe here.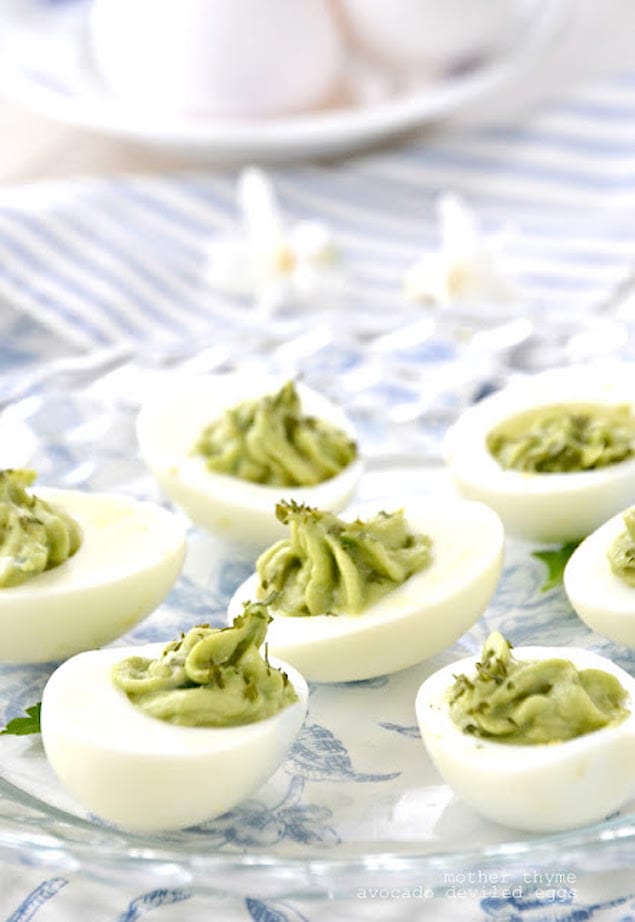 www.motherthyme.com
Avocado Deviled Eggs
How had we not thought of this before? Swap your mayo for avocado and prepare your mind to be blown. Extra creamy, extra satisfying. Find the recipe here.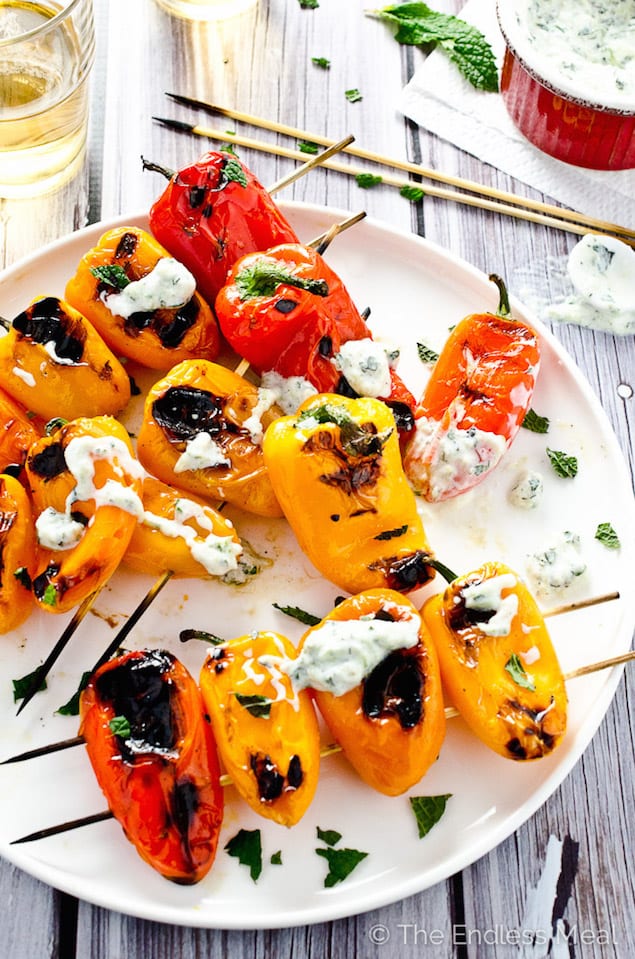 www.theendlessmeal.com
Mini Peppers with Tzatziki Sauce
Give your tailgate some Mediterranean flair with vibrant veggie skewers. These mini peppers are ready on the grill in just a few minutes and are accompanied by the cool, minty flavor of tzatziki dipping sauce. Find the recipe here.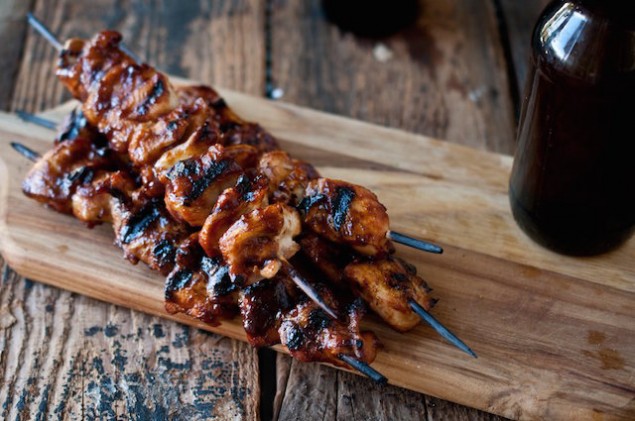 Jackie Dodd
Beer Brined Chicken Skewers with Sriracha Glaze
If you needed an excuse to bring Sriracha into your next tailgate equation, here it is. It doesn't hurt that these kebabs are also incredibly tender thanks to a nice long beer bath. (Where do we sign up for one of those?) Find the recipe here.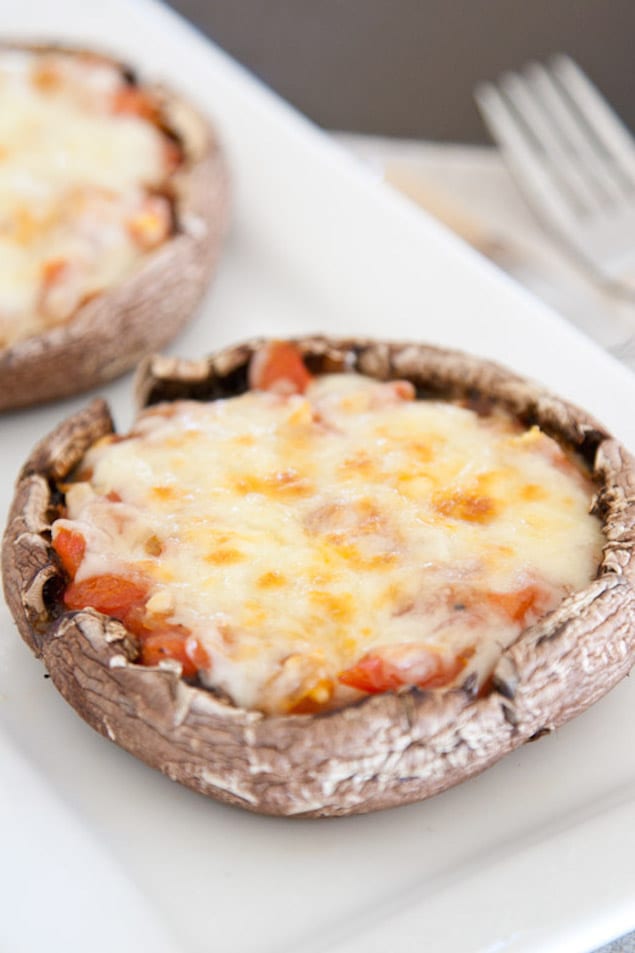 www.rabbitfoodformybunnyteeth.com
Portobello Pizza
These "pizzas" have a little something to offer for everyone: not only are they delicious, they're low carb AND gluten free! Tasty, healthy, and an all-around win. Find the recipe here.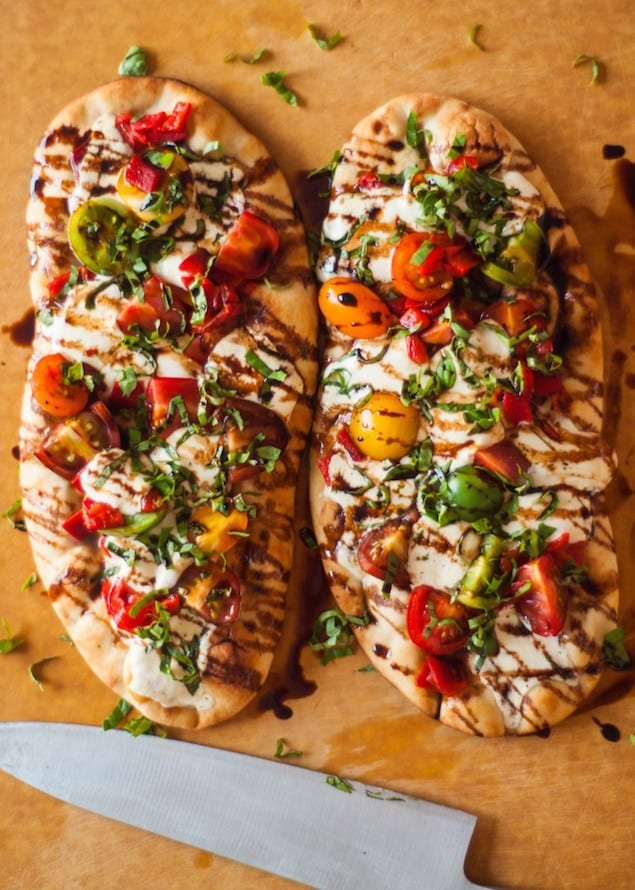 www.peachandplenty.com
Grilled Caprese Flatbread
These flatbreads only feel fancy—they're topped with fresh mozzarella, cherry tomatoes, red pepper and basil. Don't worry, though. They come together in just 10 minutes thanks to a pre-made base. And no one will be the wiser. Find the recipe here.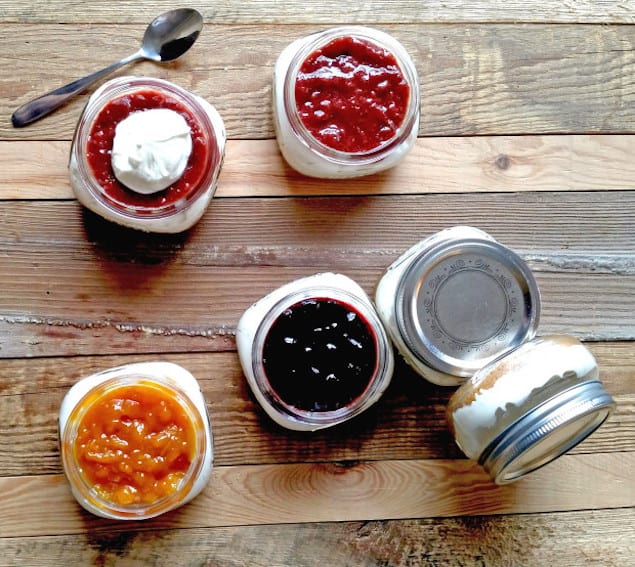 www.prettypracticalpantry.com
Mason Jar No Bake Cheesecake
We love these little guys! Not only are they perfect for individual servings and easy to clean up, they're also customizable with your favorite jam or other cheesecake toppings. Find the recipe here.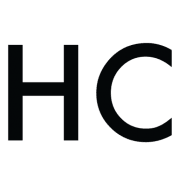 Relish
Offering more than 14,000 recipes plus features and DIYs on cooking, dining and entertaining, Relish celebrates America's love of food. Relish is about honoring cooking traditions while exploring new trends and ideas, which is why millions of people turn to both Relish.com and Relish Magazine for special occasion recipes, quick and easy weeknight suppers and culinary adventures.