Turmeric and cayenne make this soup unique and bring a yellow ray of sunshine to dreary winter days. Add noodles and pineapple to keep things hearty.
By Abbe Odenwalder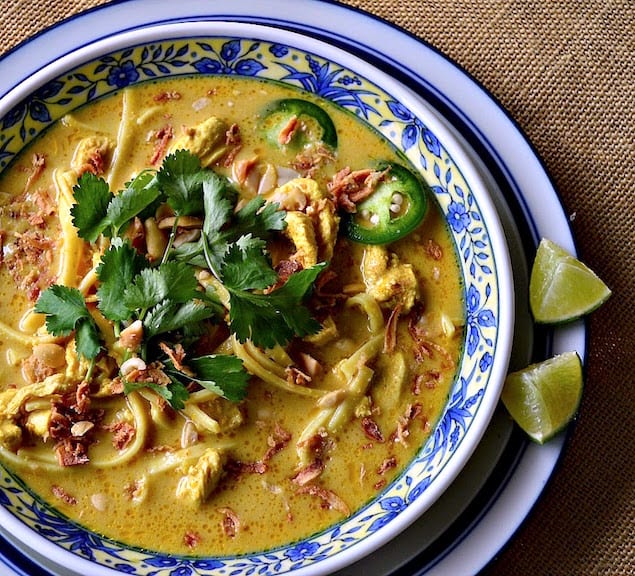 Turmeric and cayenne are just some of the spices that make this soup unique and bring a literal yellow ray of sunshine to a cold and dreary winter day. Add egg noodles and pineapple to cool things off and make a hearty bowl of soup.

Thai-Style Chicken Noodle Soup
Turmeric and cayenne make this soup unique and bring a yellow ray of sunshine to dreary winter days. Add noodles and pineapple to keep things hearty.
Ingredients
1 T oil
2 minced garlic cloves
1 lb boneless, skinless chicken breasts (sliced in thin strips which is best accomplished when the meat is partially frozen)
½ t turmeric
¼ t cayenne pepper
pinch red chili flakes
½ can unsweetened coconut milk
3¼ c chicken stock
Juice of ½ a lime
2 t lemon grass paste
1-2 t fish sauce
3 T pineapple juice and reserve the chunks
2 T crunchy peanut butter
1 c thin dried egg noodles
3 scallions, chopped
3 T cilantro, chopped
½ t sriracha
Fried onions to garnish
Chopped peanuts to garnish
Chopped Cilantro to garnish
Sliced Jalapeños to garnish (seeds in = spicy!)
Instructions
Heat oil in a large-ish pot. Add garlic cloves and saute until light golden. Add the chicken, turmeric, pepper, and red chili flakes top pot. Stir fry for a few minutes until chicken is almost cooked. Add coconut milk, chicken stock, lime juice, lemon grass paste, fish sauce, and pineapple juice. Whisk in peanut butter.
Simmer for a few minutes. Soup can be made until this point. To continue-while soup is simmering add the egg noodles and cook al dente according to package directions.
Before serving, stir in scallions and cilantro. Add sriracha to taste at table. Fish sauce can also be added if you like a saltier flavor. Ladle soup into bowls and top with fried onions, cilantro, chopped peanuts, jalapenos, and small chunks of pineapple. Taste the sunshine!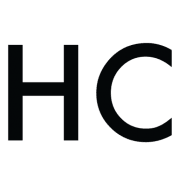 Abbe Odenwalder
I grew up with a spoon in my mouth. I talked with one in there too. Ketchup on steak, Kool-Aid, and Western French dressing were necessities in my early years. Growing up in a small town in Illinois required a love of Wally's hamburgers, A and W sauce buns, and Monical's pizza. Throw in a few church dinners, some good Italian friends, and one has the making of a gourmet. Right? And me; a good Jewish girl! Luckily, my parents cast me adrift to see the world when I was in my teens. I quickly discovered the best way to explore was with "that spoon" in my mouth. As I moved West to higher altitudes, cooking seemed the best way to continue my exploration; and, experimenting on family guinea pigs has never stopped. Of course, it was a bit of a challenge when they left for college; so my daughter suggested a blog. With infinite wisdom, I of course said yes; not having a clue to what "blog" even meant. Now with a son spreading wings in Shanghai and the "suggestor" on the East coast, I must say it was a good idea, indeed! So here I am. Still cookin' through life, one bite at a time! With that spoon still in my mouth!