This salad is full of bold flavors thanks to red curry paste, creamy cashews and an almond dressing. A perfect way to dress up tempeh and cabbage into a fun salad.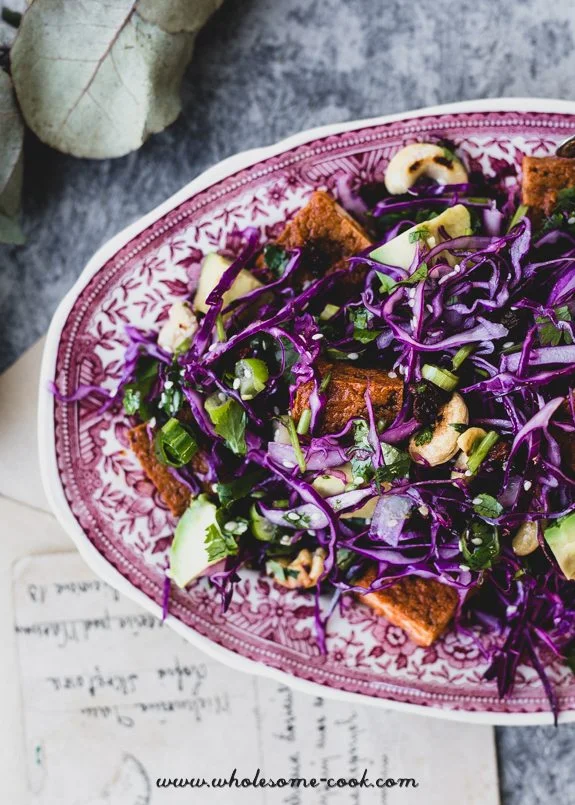 Thanks to the red curry paste this salad has quite a bit of spice kick to it mellowed out by the creamy cashews and almond oil in the dressing. It was exactly what I needed after spending the drizzly and cold weekend hosting a garage sale. Check the ingredients label on your red curry paste if you want to make it vegan and shellfish-free.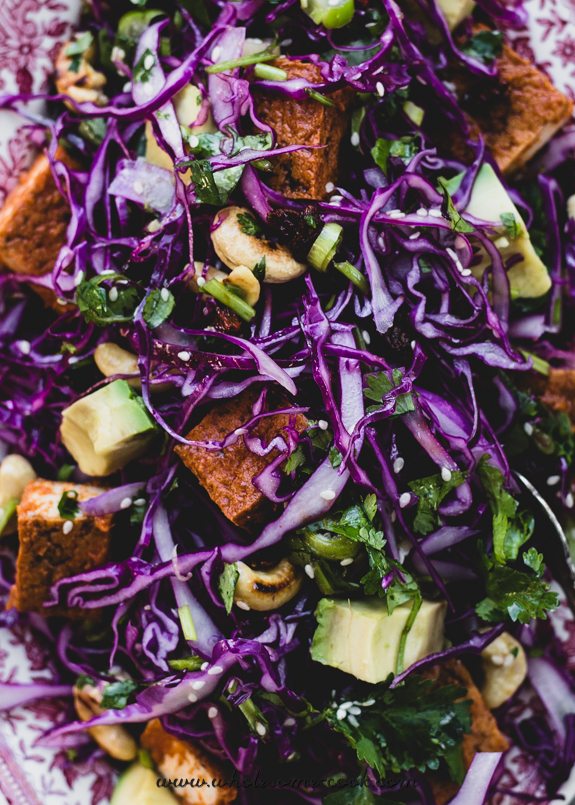 It's full of bold flavours and a little spice kick from the red curry paste. You might call it a superfood salad – there is so much goodness in it. It keeps for a couple of days in the fridge so you can take leftovers for lunch. If there are any.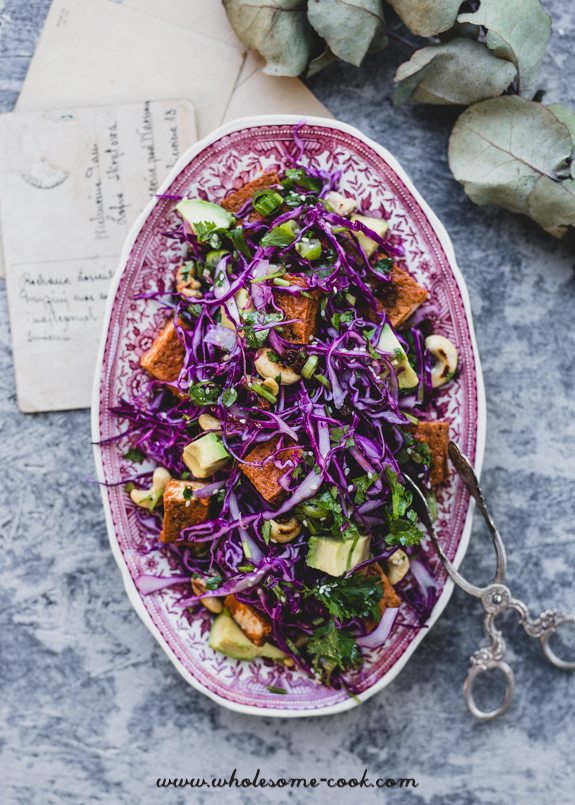 Tempeh and Cabbage Salad
Ingredients
200 g tempeh
1 tablespoons red curry paste
¼ head cabbage
1 avocado
1 tablespoon apple cider vinegar
¼ cup raw cashews
½ bunch bunch fresh coriander
1 sprig spring onion
2 tablespoons goji berries
2 tablespoons almond oil
1 tablespoon sesame seeds
Instructions
Cut tempeh into bite-sized chunks, place in a bowl and mix with the red curry paste. Shred cabbage, peel and dice the avocado then drizzle it with 1 teaspoon apple cider to prevent it from going brown.
In a small frying pan, dry toast the cashews over medium-high heat for 2 minutes, tossing often. Finely chop the coriander and spring onion.
Mix the remaining apple cider vinegar, almond oil and sesame seeds together to make a dressing. Place all ingredients in a large bowl and mix together well. Allow the salad to sit in the fridge for 15 minutes before serving.