In this recipe the traditional marsala is replaced with kahlua for extra coffee flavor, but you can swap in any liqueur. Get the recipe at Honest Cooking.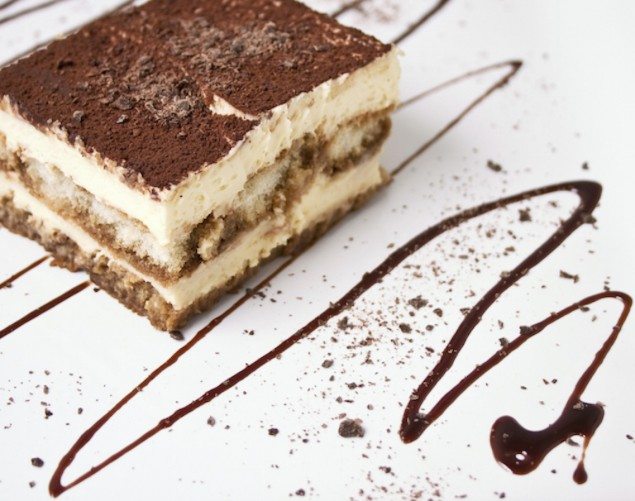 While there is still much debate in Italy as to the exact origin of tiramisu, most believe it to have been created somewhere in the vicinity of Venice. As it happens, my fondest memory of this dessert comes from a sitting in St. Marks Square in Venice.
It is no secret that dining in one of the many restaurants or cafes in St. Marks does not come cheap. Here, you pay for the ambience. Each restaurant comes with their own singers and piano players and each compete (rather loudly) for your attention. As a traveller on a budget, I would pick a cafe based on the singers I liked, sit down, order a coffee with tiramisu and stay until closing. A truly magical time of night when tourists have long since come and gone to bed and all you hear is music and water hitting the banks of the canal.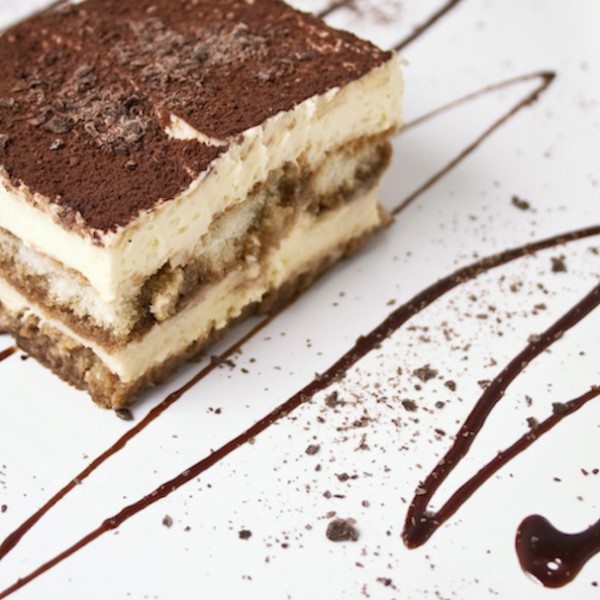 Michelle Rose
Ingredients
6

large eggs

500

g

mascarpone cheese

200

g

1 cup sugar

500

ml

2 cups extra strong espresso

Around 50 ladyfinger biscuits

amount will vary depending on your choice of serving dish

3

oz

Kahlua

or to taste

1

tsp

vanilla

Cocoa
Instructions
Sweeten coffee with some sugar from the 200g measured out. Let coffee cool before using or your ladyfingers will melt

Separate egg whites and yolks and keep separate.

Beat egg yolks with remaining sugar until thick and add mascarpone. Add vanilla and beat until smooth

Whip egg whites to medium peak and fold into cheese mixture.

Once you are ready to dunk your ladyfingers into the coffee, you must work very quickly. In your serving dish layer your dunked ladyfingers until the bottom is completely covered. Try and layer as tightly as possible.

Spread mascarpone cream mixture on top and layer again with dunked ladyfingers and cream until you reach the top of your dish. Dust with cocoa, refrigerate and serve.
Michelle Rose
After quitting her job, Michelle packed a bag and set off on a four year trip around the world. The one souvenir she brought back: a love of food and cooking. Taking a cooking class while traveling is the only thing that weighs nothing and stays with you forever. Returning home, she enrolled in the Pastry Arts program at the French Culinary Institute in New York City and has worked in some of North Americas finest restaurants and pastry shops. She currently resides in Toronto where she chronicles her travels and recipes on her blog Sweet Escapes.