This fall we're adding sweet potatoes to the list of ingredients meant for seasonal drinks. Don't be surprised by how sweet these beverages are.
To most of us, sweet potatoes (Ipomoea batatas) are the beloved autumn vegetable that makes us smile with thoughts of Thanksgiving and happy stomachs. The starchy, tuberous root is native to the warmer–more tropical–parts of America. There are over 1,000 species in the Convolvulaceae family, and sweet potatoes are one of the few that aren't poisonous. Sweet potatoes' coloring inside ranges from beige, orange, white, red, and even violet; the skin can appear as red, orange, yellow, brown, or purple. The tuberous root needs two to nine months to grow and mature. They are usually harvested in the fall, around late October.
Sweet potatoes are full of nutrition; they contain calcium, iron, magnesium, potassium, zinc, and so much more. We love adding these veggies to dessert classics like sweet potato pie. But what happens when you incorporate this nutritious root into drinks?

Shutter Shock: Jutia

Sweet potatoes can be a great vehicle for thickness, sweetness, and flavor in any kind of beverage, from cocktails to juices to smoothies.
The New York Times posted about a bar in Chicago called Blackbird, which created this decadent sweet potato recipe for the Sweet Potato Dream. Here the sweet potatoes were puréed before they were added to the drink. Take a look at this short clip of the fall cocktail being made.
[fve] https://www.youtube.com/watch?v=QAzOZMudk-Y [/fve]
NYTimes.com

Another great idea for a cocktail was created by North Carolina Sweet Potato Commission, with a simple syrup that includes mashed sweet potatoes. This beverage takes you down south no matter where you are. Find the recipe here.
There are plenty of ways to get these sweet potatoes in virgin drinks as well. Make the Sweet Potato Smoothie recipe from Mind Body Green with cooked and mashed skinless sweet potatoes. You could also give the dairy-free Sweet Potato Chocolate Milk recipe from Healthful Pursuit a try. This delicious beverage includes skin-on cubed sweet potatoes.
The possibilities really are endless when it comes to this wondrous root. Be sure to get creative with your sweet potatoes this autumn.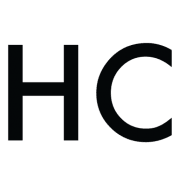 Ashley Smith
Ashley was raised on Guatemalan and West Indian cuisine; both backgrounds are filled with vibrant flavors and spices. Working at a French bakery in the past--and getting introduced to craft beers and cheeses during her time at the University of Vermont--has piqued her interest in experimenting with food.