Top these burgers with spicy chutney or chipotle sauce to cut the sweetness of the patties.
By Mansi Desai

Sweet Potato Veggie Burger
Top these burgers with spicy chutney or chipotle sauce to cut the sweetness of the patties.
Ingredients
2 cans white cannellini beans, drained
1 large sweet potato, baked & mashed (about 2 cups)
1 tbsp garam masala or tikka masala
¼ cup thinly shredded carrots
¼ cup all-purpose flour
lemon juice, add to taste
salt, add to taste
red chili powder or cayenne pepper, add to taste
2 tbsp Panko bread crumbs
1 tbsp vegetable oil
Instructions
Mash the sweet potato and the cannelini beans, and mix them together.
Add the remaining ingredients, all your spices, the flour and the bread crumbs, and combine to make a smooth mixture. Cover with a plastic wrap and refrigerate for at least an hour.
Now take the sweet potato mixture, and divide it into 6 parts. Grease your palms with oil if needed, and shape them into nice and thick burger patties.
Refrigerate them for 30 minutes, or until ready to grill.
Right before grilling, roll them in some more bread crumbs if needed, and put them straight on the grill. Or if you like, take some oil in a pan and saute them over the stove, until golden brown and cooked on both sides.
To serve, put your patty on a bun, top with a slice of cheese, lettuce, tomatoes, onions and some fresh avocado. Sprinkle with some spicy chutney, chipotle sauce or horseradish sauce and enjoy!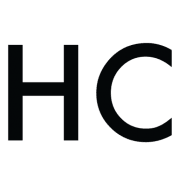 Mansi Desai
A part-time recipe developer and food blogger, Mansi loves to experiment with vegetarian food, taking each recipe and giving it a fusion gourmet mark, a glimpse of which you can see on her blog called Fun and Food Cafe. As a mom of a toddler, she also looks for ways to keep her food healthy and flavorful, so even kids can enjoy it.