This beautiful, silky and refreshing dessert might just be the perfect summer dessert.
By Tamara Novacoviç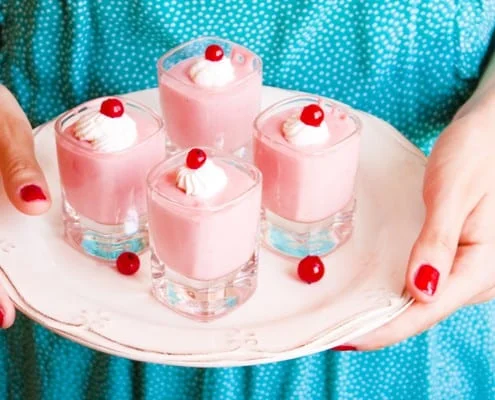 I am completely in love with all summer berries and when it comes to red currants, I really enjoy their tangy flavor. Just the other day I realized I haven't cooked with currants in a long time. I wanted to use them for a dessert and opted for mousse. Fruit mousse and similar creamy desserts are perfect for summer and they're really easy to make.
Beautiful, silky and refreshing dessert!
Ingredients
8.8 oz (250 g) red currants
3 egg yolks
2.4 oz (70 g) sugar
1 tsp vanilla extract
0.8 cups (200 ml) whipping cream
Instructions
Wash currants, place into pot, add a bit of water and let cook until boiling. Mash them with fork or spoon while cooking. When they boil, cook for another few minutes. Strain to get rid of seeds and pulp.
Whisk egg yolks with sugar and vanilla. Add red currant sauce and cook on low heat for 10 minutes, constantly stirring. It will thicken. Remove from heat and let cool.
Whip cream and combine with red currant mixture. Place into serving glasses, leave in fridge for at least 2 hours. Serve cold. You can decorate it with more whipped cream and currants.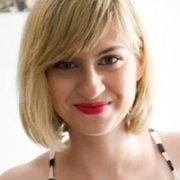 Tamara Novakoviç
Tamara Novakovic is a passionate self-taught cook, food blogger, freelance food writer and photographer behind bite-my-cake.blogspot.com. Her life journey has led her through Faculty of Humanities in Zagreb, Croatia to discovering passion for making cakes. She is currently a weekly food columnist for Croatian newspaper V magazine and food magazine Repete.