Sultry Gourmet Classics Served at Strip House Midtown, NYC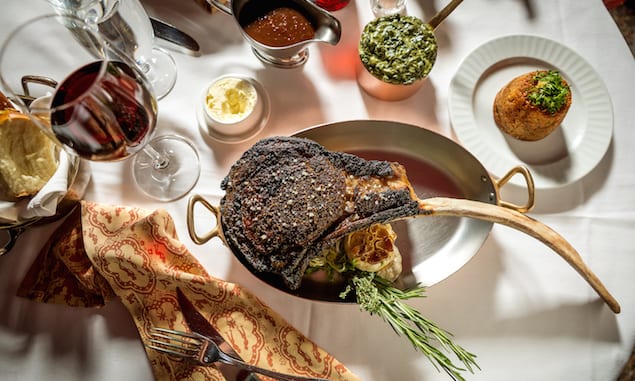 Will the classic steakhouse ever go out of style? We hope not, especially when there are so many delicious things to eat at NYC's Strip House Midtown, like black truffle creamed spinach, dry aged rib eyes, and burrata with sweet roasted tomatoes.
By Annelise McAuliffe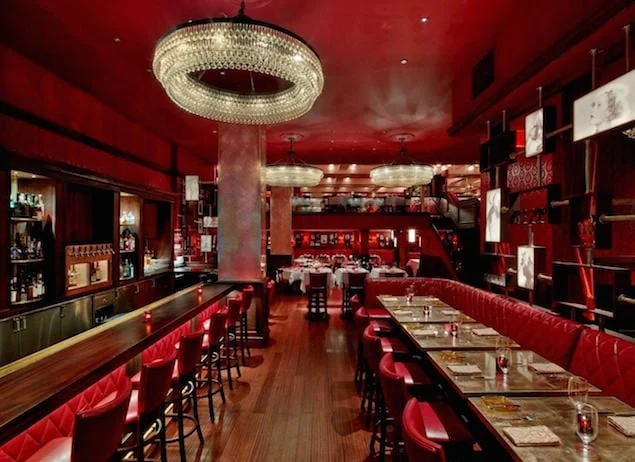 We thought the age of steakhouses woulds have past and been totally replaced by vegetable forward, small-bite tasting menus that change every week. However, after a visit to Strip House Midtown in New York City we are sure nothing could pull even a dated steakhouse out of the American dining scene, and we wouldn't want them to. Located at 44th Street and 5th Avenue, Strip House's name hints correctly at its sultry red decor with black and white frames of beautiful women lining the walls. Although the amount of food you are about to ingest will probably put you into a food-induced slumber rather than igniting any passion with your dining partner after gazing at the photographs. Plush leather booths will keep you all too comfortable as you devour an amount of food fit for a special celebration.
Because of its Midtown location, Strip House sees a quieter dinner scene that is quite enjoyable for diners. All day long the bar is a superb place to grab a bite, like a goose fat potato knish or a brioche wrapped kobe dog alongside a boozy cocktail or glass of wine, but it is in the main dining room where the Strip House comes to life.
"You can judge a steakhouse by their creamed spinach", crooned our waiter, clad in a classic white server's jacket. And if their dreamy black truffle creamed spinach is the cue, then Strip House is on, or above, par. Take our advice. No matter how much of a "foodie" you consider yourself to be, let you server guide your journey. At Strip House, our waiter was forward about his favorite dishes and candid about the portion sizes, at one point even moving the complimentary bread basket (which cradles amazing pretzel rolls) almost out of reach at the edge of the table, warning us that we needed to save space for the "important things to come". Right, he was.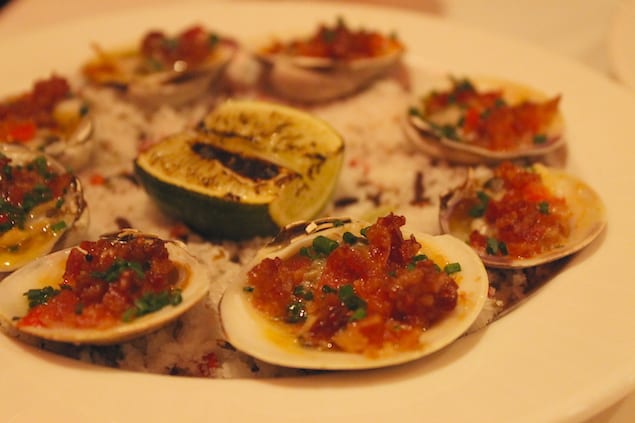 Our meal took off to a running start with cool sips of their summer cocktail menu. While both the Up in Smoke spicy mescal drink and Blackberry Rum Runner were nice and boozy, we found them to be one-noted, without much flavor depth. For a more tailored experience, dive into their hefty, award-winning wine list, with help from the sommelier. On the appetizer menu, the lump crab cakes are enticing, but consider bypassing for a lighter option, saving room for the main steak event. We loved scooping out the littleneck clams casino baked with crispy bacon and served with a charred lime. Pair that with the creamy burrata that arrived with sweet roasted cherry tomatoes and you could happily stop right there. But there is more deliciousness to come! If you are looking for a signature Strip House dish, be sure to order the roasted bacon. The thick cut, smoked, roasted, and sautéed pork is a salty delight that made us want to smuggle some home for our breakfast sandwich in the morning.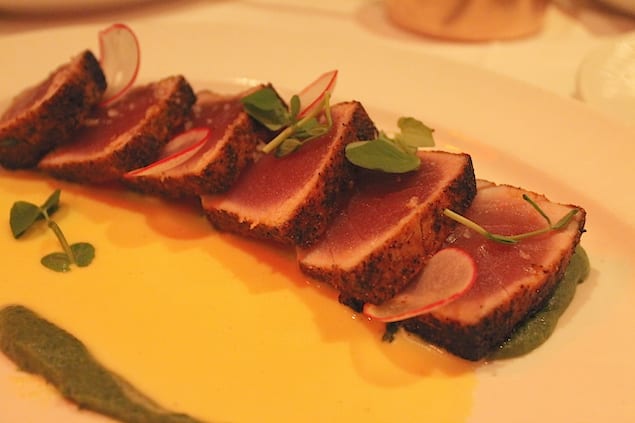 For the main event, we suggest you veer towards what Strip House is known for, their salt and pepper crusted steaks. Our server gave us a great run down on the sizes, how much we could anticipate to eat, and the thickness of the cut so we could accurately choose a doneness. Besides the dry aged rib eye, we also tried the line-caught yellow fin tuna served with a sublime pickled corn vinaigrette, but found ourselves unabashedly forgoing bites of the seafood for the hearty sides and beef. Besides the famous creamed spinach, the twice baked potato loaded with tangy sour cream and bacon was the side dish winner of the table. In close second came the charred broccoli topped with almond slivers and doused in a salty miso butter.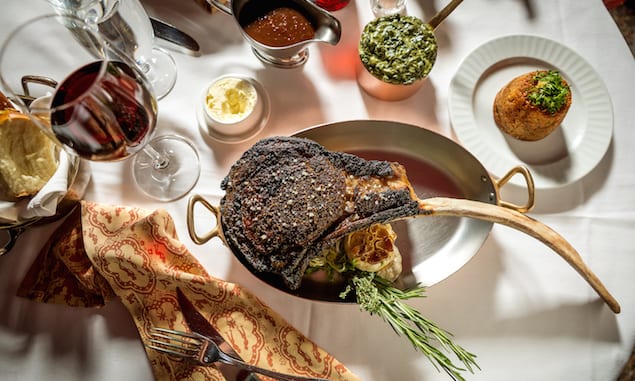 Just when you think you may happily burst from an overload of good food, you will remember that there is dessert and an impressive whiskey list left to peruse. Plus, you've come too far to leave without a sweet spoonful. We gave the baked Alaska, caramelized banana tart, and the iconic 24-layer chocolate cake a nibble and surprisingly ended up finishing and practically licking the plate where the tart and sugared pecans once resided. While quite impressive, the flaming baked Alaska with pistachios is boozy and rich, which was not what we were hankering for after our big meal. The chocolate cake is the perfect bitter, dark chocolate take-away to wake up to the next morning as you fondly remember your Strip House meal.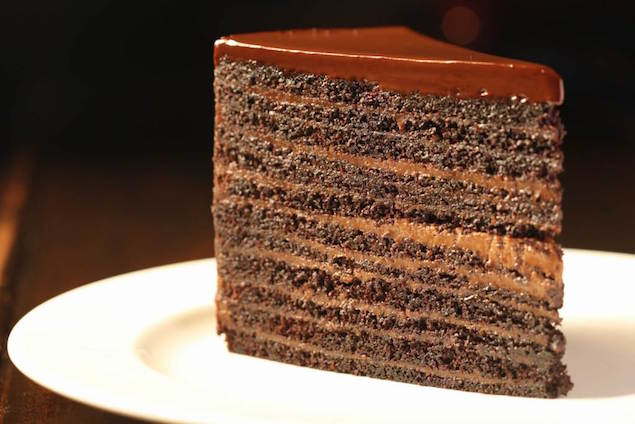 Strip House Midtown is an ideal place for celebration, to forget one's woes, and dive, head first, into a blissful food coma. A you look over the menu, remember where you are, a steakhouse, order the classics, and follow your server's suggestion for an unforgettable meal in a classically lush atmosphere. They really do know best.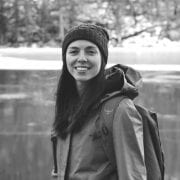 Annelise McAuliffe
Mandatory family outings to the Detroit farmers' market and nightly home-cooked meals cultivated Annelise's respect and curiosity for food. A graduate of The Culinary Institute of America, she spends her free time in New York City recipe testing, eating breakfast all day, and dreaming up international culinary adventures.