No joke, this smoothie tastes like ice cream. Avocado gives it the perfect, soft texture and dates provide just enough sweetness for this strawberry smoothie.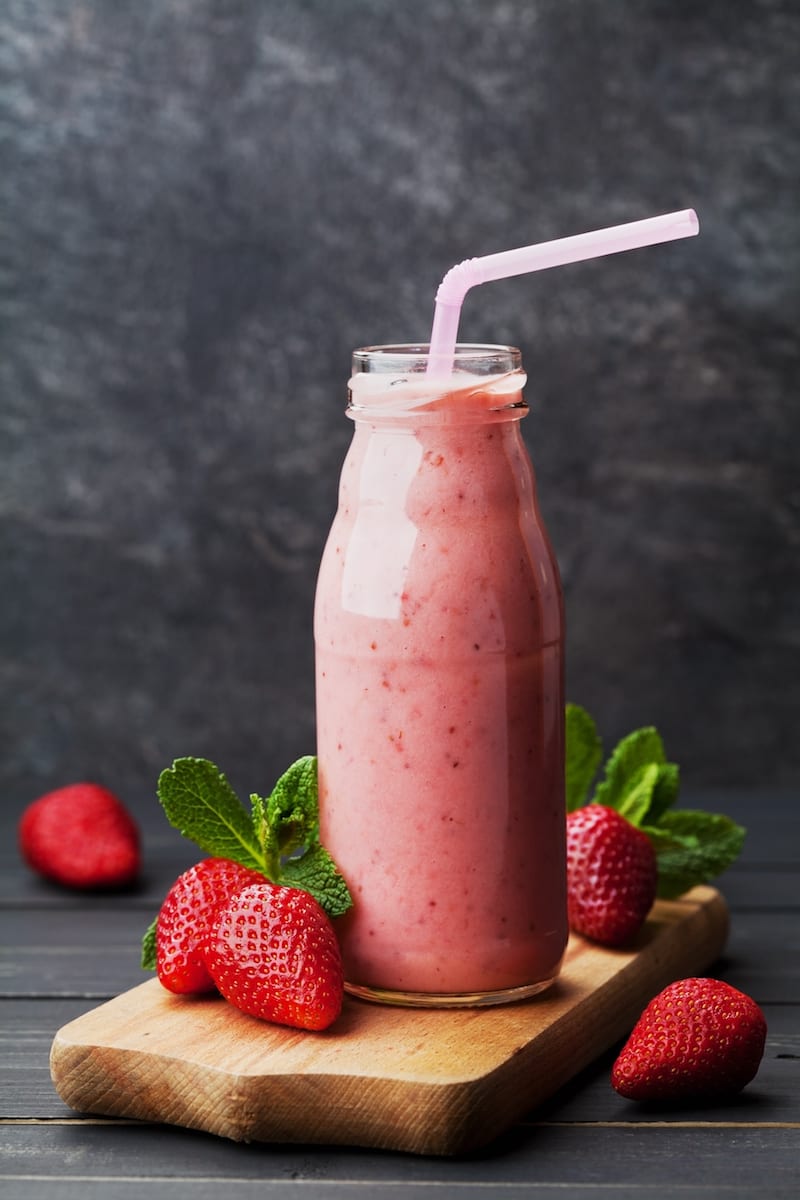 Julia Sudnitskaya
For a perfect smoothie, similar to an ice cream, it is preferable that the fresh fruit is frozen, better if one day before preparation.
Avocado gives a very creamy and velvety texture, while soft Medjoul dates have a natural sweetness and give a delicious natural sweet taste to this simple delicious smoothie. The same procedure can be used for other fruit.

Strawberry Avocado Smoothie
Ingredients
1 avocado
200 g (7 oz) frozen strawberries
150 g (5 oz) soy yogurt
4 Medjool dates
Instructions
Cut into two parts a ripe avocado and, with a tablespoon, extract the pulp.
Blend the avocado, the frozen strawberries with soy yogurt and Medjool dates until creamy.
Serve cold.