The Golden State truly knows how to bring freshest ingredients to your plate. Finally embracing the title of "cow town"  America's Farm to Fork capital, Sacramento is the destination for every category of a food buff.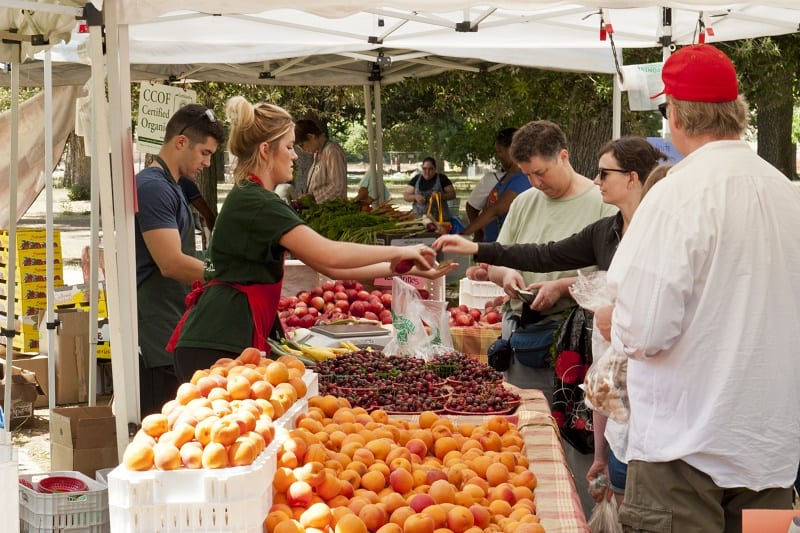 Due to Sacramento's Mediterranean climate, it produces some of the nation's most diverse and high quality crops year-round. There is always beauty and lively flavors in everything you bite into. Between the constant sunshine and fertile land, Sacramento is the place where nothing is never in season, acumen to the ability to be very in tune with the farm to fork culture.  Think of Sacramento as the Times Square Toys R' US for all foodies.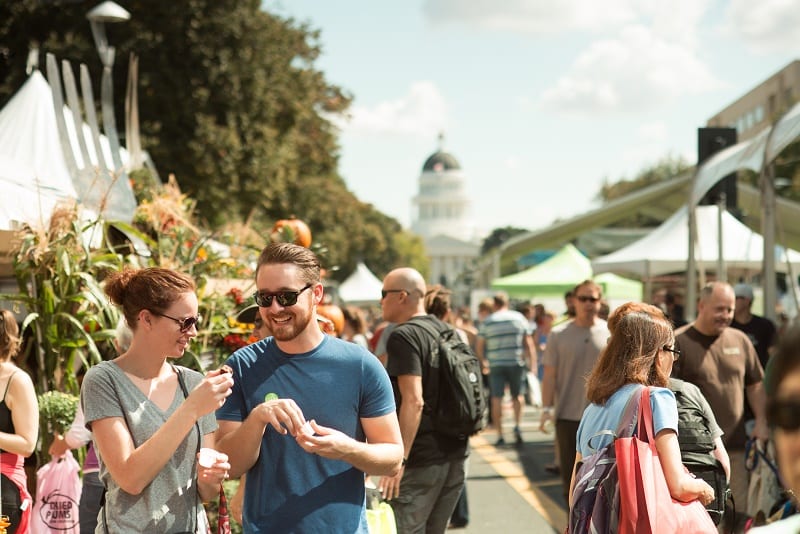 What is Farm to Fork? It is the notion of providing or having the availability of all sorts of produce that were raised or grown in a natural manner and will later be cooked and eaten by you. This includes fruits, vegetables, proteins, all of which are sourced from local Sacromenten farms. With tender love and care, the fresh produce eventually lands onto our plates and is devoured. This movement takes people to a deeper, more connected level with their food, to understanding every part of it rather than just saying "oh, this taste good."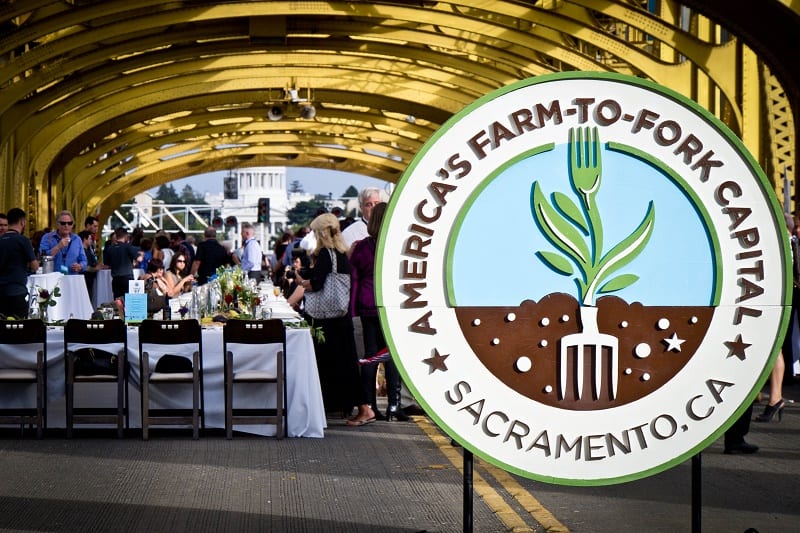 Sacramento holds the title of Farm to Fork capital as it is the largest agricultural provider in the United States. It has become the epicenter of food, with roots in the world of sports, too. The Sacramento Kings Golden 1 Center, opening in October will have a farm located 150 miles from it. This will provide fresh produce for the Kings and feed the players amazing good hamburgers or power smoothies so starts like Willie Cauley-Stein can have the energy to make those slam dunks. Executive Chef Michael Tuohy will work to source 90 percent of the arena's ingredients locally, meaning you can enjoy Farm-to-Fork court side, any time.
The Farm to Fork capital goes beyond providing smiles to the Golden State, it also reaches and influences other regions in the nation. From sustaining almonds for the popular Blue Diamond brand, red wine for a ladies night out or rice for those sushi cravings. A fun fact about the  rice, If you're eating sushi anywhere in the nation, chances are, you're getting a taste of Sacramento's massive rice crop. In fact, Japan consumes more Sacramento area-grown sushi rice than its own domestic rice. And, 99 percent of California's massive rice crop is grown in the Sacramento Valley. Could you imagine how fresh it would be if eaten in Sacramento?
Other popular items you can find in Sacramento include:
Beer: Home to the largest craft brewery in the Golden State, Sacramento's beer scene is making a comeback. With over 40 breweries, the Sacramento region is embracing its agricultural roots to create homegrown beers that are quickly attracting international attention.
Wines: In Sacramento your wine tasting experience is claimed to be better than the ever popular Napa Valley. As it is under the radar, it is the hidden wine county and gem, because it is welcoming so you would not be turned away for unavailability or  being over budget and your glass will be overflowing.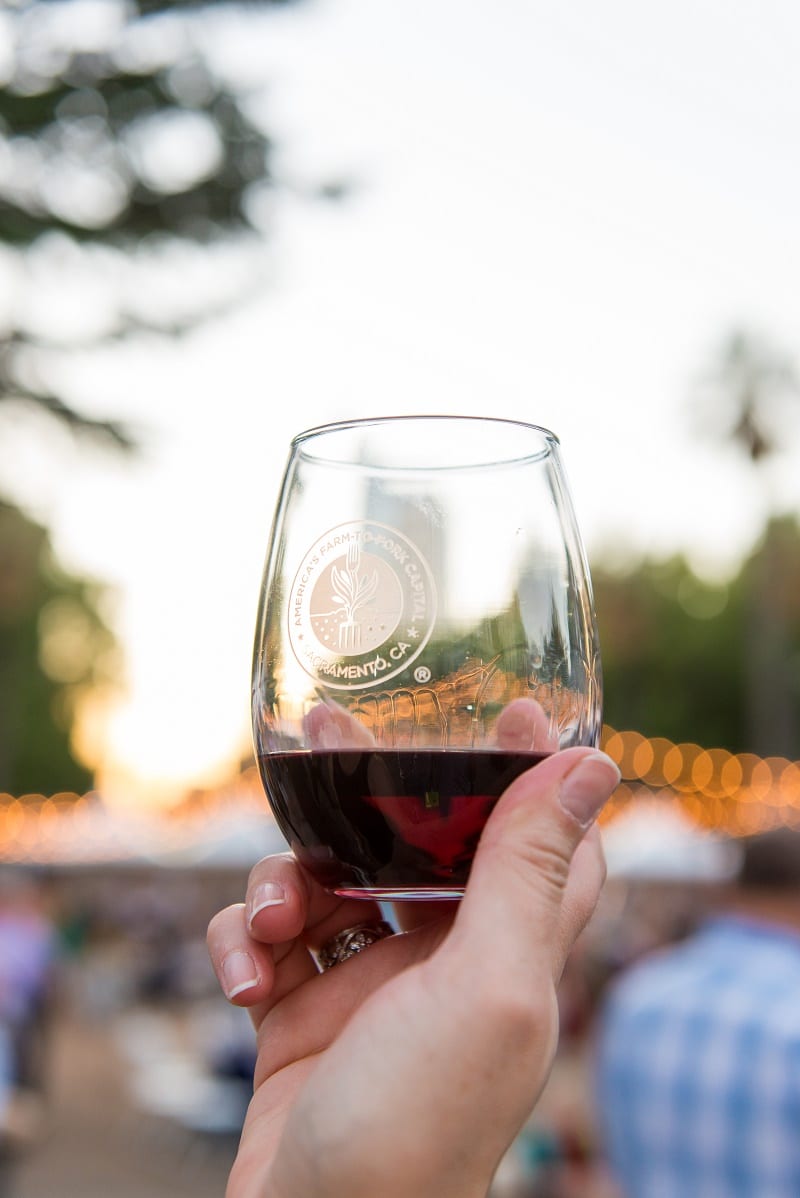 Olives: good news for all olive lovers the production is back, reinventing in the olive oil scene, perhaps giving Italy some international competition.
From high end restaurants, local pizza shops or personal kitchens, the farm to fork culture is something that cannot be resisted. All of these establishments collect their ingredients from their local farmers, emphasizing how important and natural it is for Sacramento to build a relationship with their food.
In a sense, the movement is celebrating the local farmers of Sacramento; whether it is produce farmers fish farmers or meat farmers. Also emphasizing the fact that every food venue, restaurants and food trucks alike, use fresh authentic locally grown ingredients to feed people. Also unheard of in other regions in America, farmer's market prices are lower than the produce found in groceries.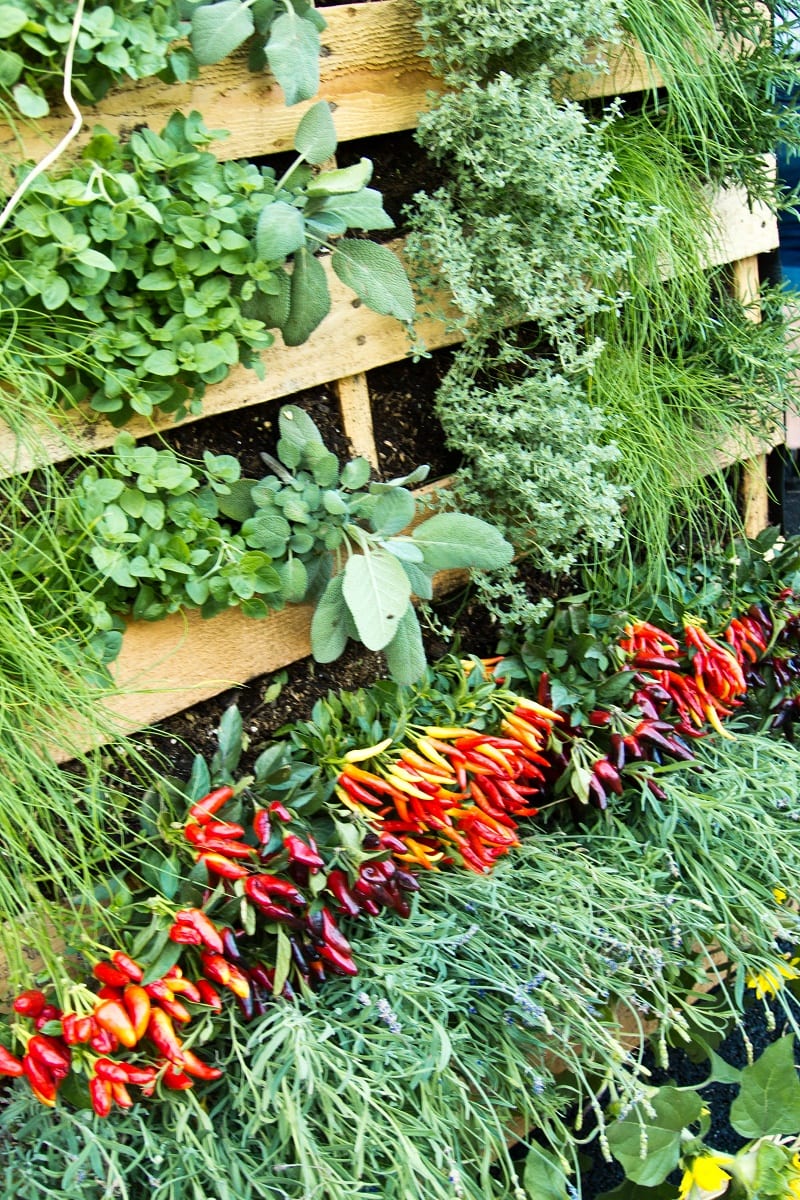 This mindset and system it promotes relationship building with food and people, where buyers and farmer bond over the common entity, food.  Wouldn't it be nice to know the person who grows your tomatoes for a pepperoni pizza or sustains fish for a healthy morsel of grilled sea bass? Locals can get to know Heidi Watanabe of Watanabe Farms who is famed for her vibrant sweet tomatoes or Micheal Passmore behind the Passmore fish ranch. In Sacramento it is common for a story to be shared about the process of what was entailed to get the fresh simple taco you crave after scrolling through an Instagram feed on #TacoTuesday. Ultimately farm to fork is a positive cycle among the farm, the fork and the people.
How Farm to Fork is Cutting Edge.
 Offering diverse cuisines including Chinese, Japanese, Mexican, European, you can take an edible trip around the world in Sacramento. This makes the food scene cutting edge because it is at the forefront of introducing new cuisines and also fusing them with other cultures, to create some really interesting grub.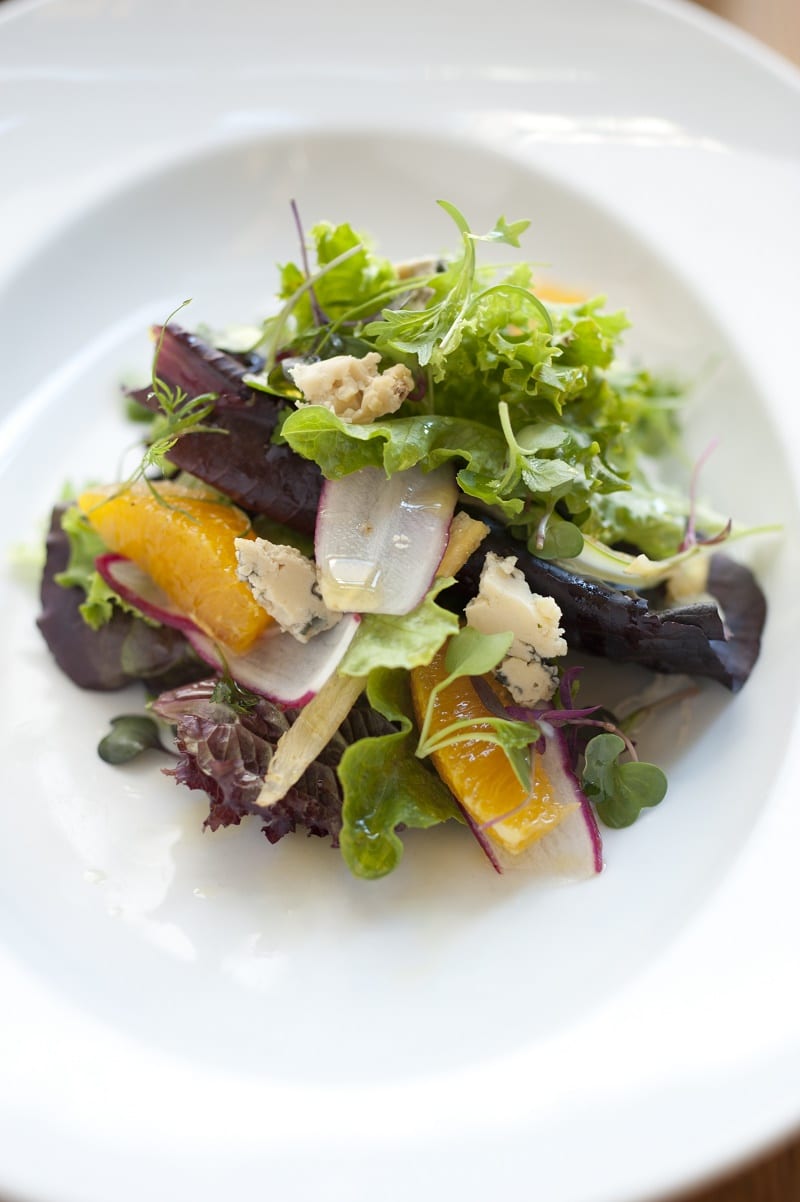 The vast abundance of ingredients also contributes to the golden state cutting edge status. Typically regions are limited with their food sources, opting for exporting or unnatural growth methods which does not reveal the authenticity of food. Also chefs who decide to increase their knowledge and skills in Sacramento have claimed to "never being so challenged" because he or she was never presented with a table spread of fresh ingredients to play with, and reveal the true identity of food.
Where to stick your fork.
Building relationship with food is something very close and important for Sacramento. When dining some chefs make it their mission to meet their guests walk them through the produce and seasonal changes. It makes eaters more knowledgeable and closer to their fork-fulls of food they are biting into. Here are some recommended local and tourist destinations in Sacramento ( yes the food is so good that they dine in the same restaurants):
Grange: celebrates the flavors of California with farm-fresh ingredients and seasonal menus, with simple and elegant selections such as salmon tartare and Niman ranch rib eye steak.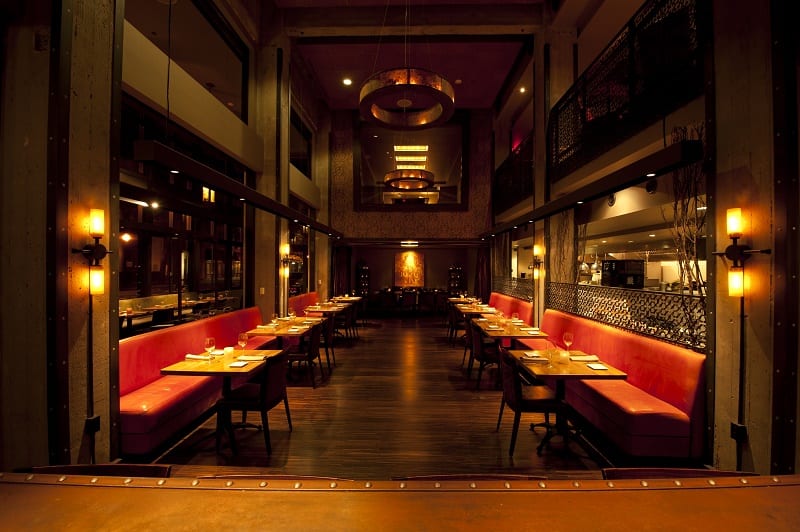 The Farm to Fork Festival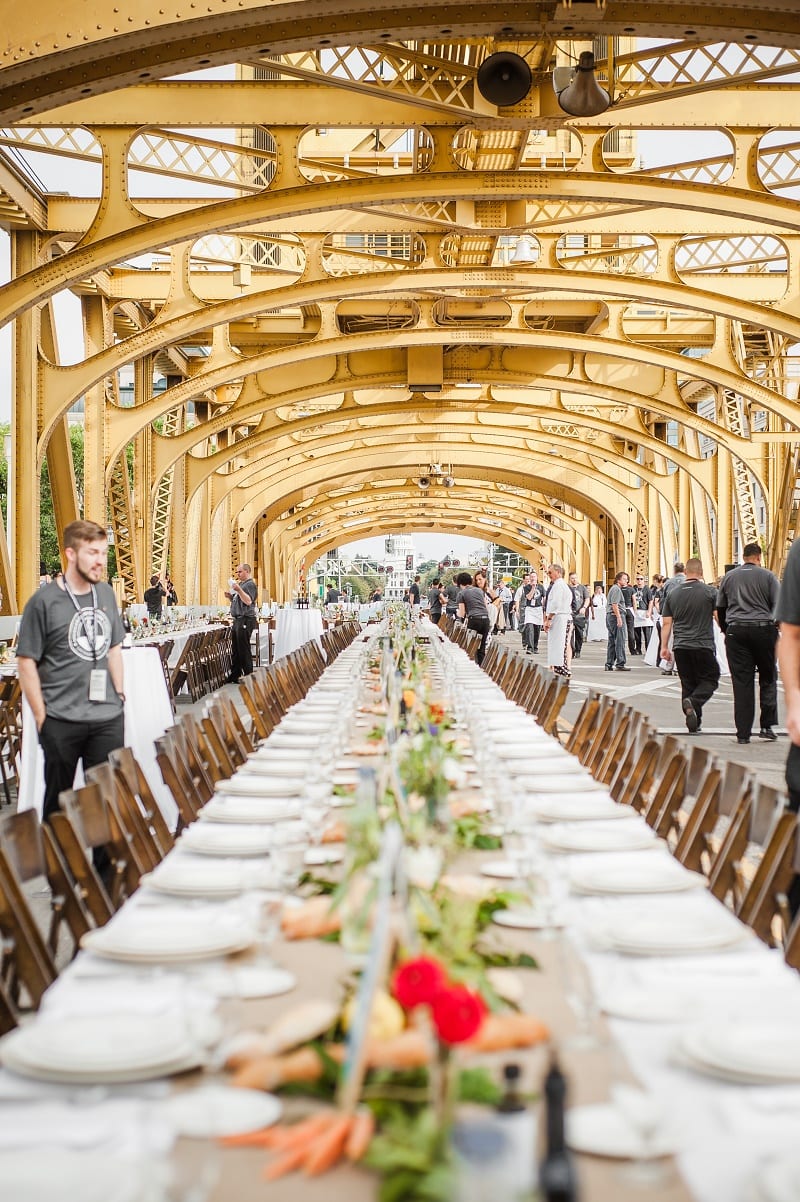 This  is year will be the year to rediscover the Capital of California, get ready raise your forks and take more than a bite of Sacramento. On September 24th Sacramento will show how "food is our common ground and a universal experience", with a vibrant festival, The Farm To Fork festival.  Bringing people face to face with the individuals responsible for the food and drinks. The month long event ends with a dinner celebrating all food devotees and enthusiasts, in which the Sacramento Tower Bridge will be lined with tables adorned by true good food for all to enjoy.
Fore more information on America's Farm to Fork Capital and the Farm to Fork Festival, click here.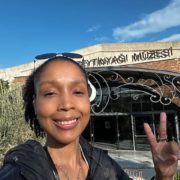 Alyssa Holder
Alyssa Holder is a writer specializing in food and travel topics since 2015.