Stan Frazier, the drummer who traded in his drumsticks for a set of Japanese Chef's knives shares one of his secret recipes.
By Stan Frazier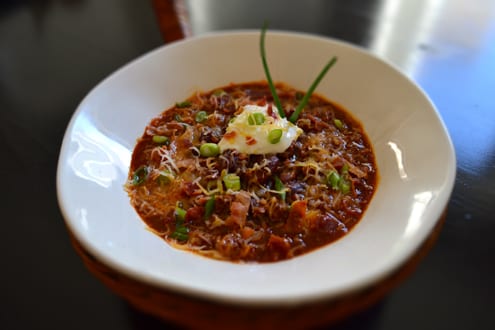 Stan Frazier's Secret Chili
Stan Frazier's secret chili recipe.
Ingredients
¼ cup olive oil
1 pound stew meat, cut into bite-sized pieces
2 pounds ground round (85/15)
½ pound ground hot Italian sausage
1 cup green bell pepper, diced
1 cup red bell pepper, diced
1 cup yellow bell pepper, diced
2 cups yellow onion, diced
½ cup red wine
2 (14.5 ounce) cans stewed tomatoes
1 (28 ounce) can tomato sauce
1 Tablespoon of tomato paste
2 Tablespoons dark brown sugar
1 teaspoon Kosher salt
1 teaspoon ground black pepper
2 Tablespoons freshly ground cumin
2 Tablespoons hot chili powder
1 Tablespoon Aleppo pepper
½ teaspoon ground Turkish bay leaves
1½ cups water
1 can red kidney beans, rinsed and drained
1 pound cheddar cheese
1 scallion, chopped
Pound of fresh bacon, cooked and crumbled
Instructions
Heat oil in a large pot and brown stew meat on all sides. Remove meat and set aside. Brown ground beef and Italian sausage. Remove meat and set aside.
Remove excess oil, leaving 2 tablespoons in the pan. Add the peppers and onion to the pan. Saute on medium heat for 5 minutes. Add wine to peppers and onion. Reduce by half. Place all three meats back into the large pot. Add stewed tomatoes, tomato sauce, tomato paste, brown sugar, salt, pepper cumin, chili powder, Aleppo pepper, ground bay leaves and water. Bring to a boil. Reduce heat and simmer for approximately 3 to 4 hours stirring occasionally.
Add kidney beans. Let cook an additional 30 minutes. Garnish with scallions, cheese and bacon. BOOM!
I like to serve this chili with fresh garlic and cheese bread. If you don't have that, try tortilla chips or anything bread like. Perfectly fine by itself too.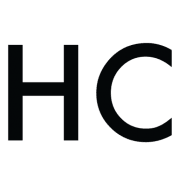 Stan Frazier
After racking up six Top 10 hits and selling over 10 million records as the drummer of Sugar Ray, Frazier recently traded in his drumsticks for a set of Japanese knives to chase his second lifelong dream to become a chef. Frazier is now the co-owner of A Restaurant in Newport Beach, CA, and he is an avid cook among bands, friends, and neighbors, often known to make everything from fresh pastas to whole suckling pigs. Furthering his culinary talents, in April 2012, Frazier was cast on BBC America's food-based reality TV show "CHEF RACE: UK vs. U.S.".