If you want to make something simply divine, then this pasta dish is for you. The emphasis here is on the words simply and divine.
By Jessica Dang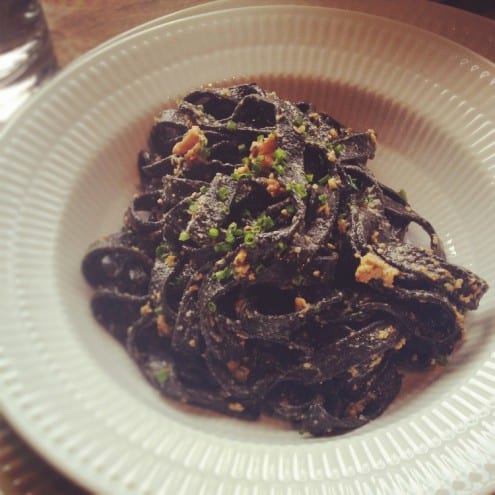 Squid Ink Pasta with Sea Urchin Sauce
If you want to make something simply divine, then this pasta dish is for you. The emphasis here is on the words simply and divine.
Ingredients
2 bundles of fresh squid ink tagliatelle (if you can't find this, regular is fine)
1 tray of fresh sea urchin
½ to 1 cup of seafood stock
3 tablespoons of olive oil, plus more for drizzling
2 cloves of garlic, peeled and sliced
Sea salt and black pepper
Minced chives
Chopped parsley
½ of a fresh lemon
Instructions
Bring a pot of water to boil over high heat.
Mince the chives and chop the parsley. Set aside.
Have a pan large enough to hold the pasta and heat up the olive oil in it over medium heat.
Add the cloves of garlic. Reduce the heat and brown on all sides so that the flavor infuses into the oil.
When the water boils, add a couple of tablespoons of salt and a drizzle of olive oil and cook the pasta for 3 minutes. When the pasta is cooked through but still firm, drain. Do not run cold water over it.
Gently add the sea urchin to the pan and slowly pour the seafood stock over it. Mix around the pan with a wooden spoon to make sure it's thoroughly cooked. Break up the sea urchin into bits as you stir.
Add the pasta and toss it in the sauce with a pair of kitchen tongs. The sauce should start to thicken a bit from the starch in the pasta. Add more stock and olive oil if the mixture is dry.
Season with sea salt and black pepper. Taste and adjust accordingly.
Finish with a squeeze of fresh lemon juice.
Sprinkle the parsley and chives on top.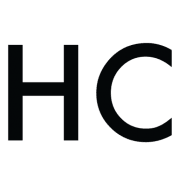 Jessica Dang
Jessica Dang is a freelance writer, blogger, and social media consultant based in New York City. She is currently developing Single Girl Dinner, an online community and resource of dinner ideas for young independent women living in the city. She enjoys reading menus, dining at the bar, and experimenting in the kitchen when no one's looking. When it comes to food, she can't resist uni, foie gras, caviar, or Popeyes' fried chicken.