Spring Artichokes with Avocado Hollandaise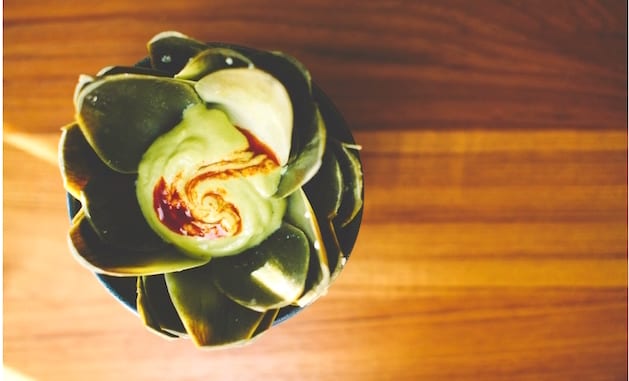 A simple spring dish with a new avocado-lime hollandaise sauce that is so good as an appetizer or dinner side.
By Brian Staffield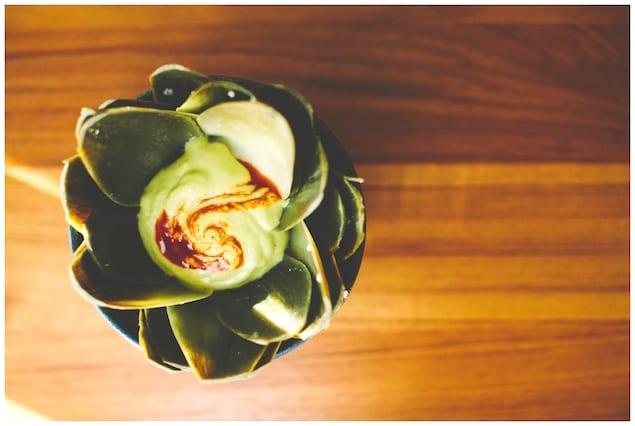 Sometimes people fall out of your life and they don't come back, the universe can be cruel like that, and there's nothing you could have done to change the outcome. Other times those people come back into your life and it's all the time spent apart from each other that make you realize how important they were to you and how important they still are to you. This simple little dish of artichokes and hollandaise sauce will always remind me of that feeling of someone great reentering your life, even if it's in some small way.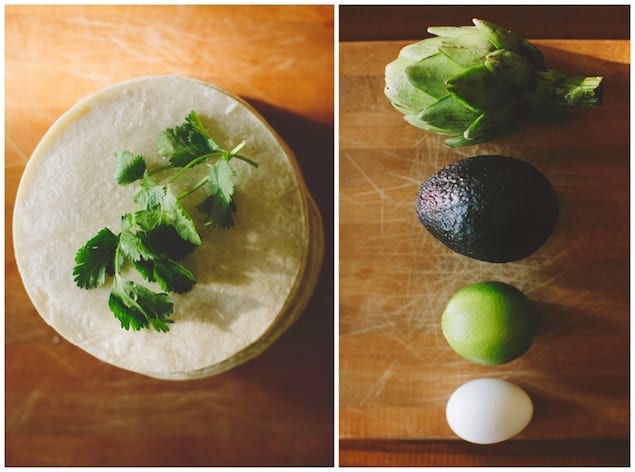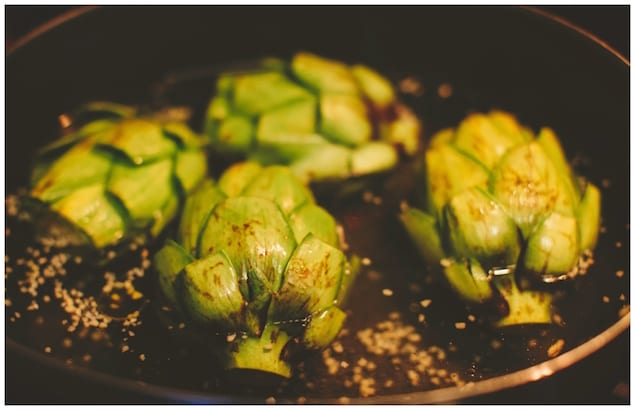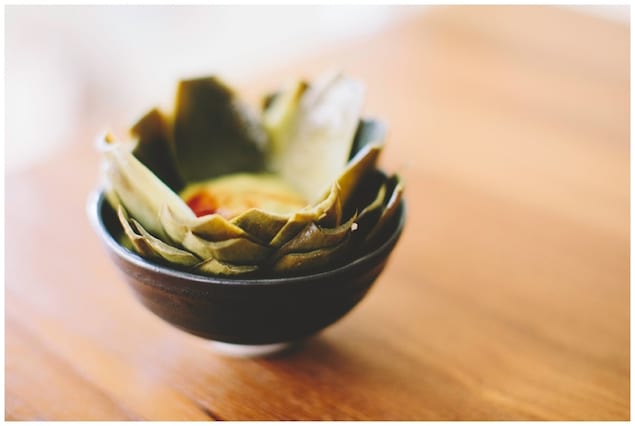 Find the recipe for the avocado hollandaise here.

Spring Artichokes with Avocado Hollandaise
A simple spring dish with a new avocado-lime hollandaise sauce that is so good as an appetizer or dinner side.
Recipe Type:
Side, Appetizer
Ingredients
4 artichokes
6 cups water
1.5 tablespoons of minced garlic
1 tablespoon olive oil
Pinch of salt
Avocado Hollandaise Sauce (see the link above)
Hot sauce of your choice
Instructions
Heat the water in a large pan on high until it boils, then add the garlic, olive oil, and the salt.
Cut the stems off the artichokes to a reasonable size. Also cut the tops off the artichokes. Feel free to cut the tips of the pedals off, but it's not required.
Place the artichokes in the boiling water, cover the pot and let them cook for about 35 or until the stems are soft.
Serve with the hollandaise sauce. I added a drop of hot sauce to my dish to give it some color and some extra kick.
Brian Staffield
Brian Staffield has been interested in food ever since he was a child experimenting in the kitchen. He received his Bachelor of Arts in English from Oregon State University, and continues his passion for food and writing at his blog, Cooking with B.S.