Spicy Shrimp Corn Chowder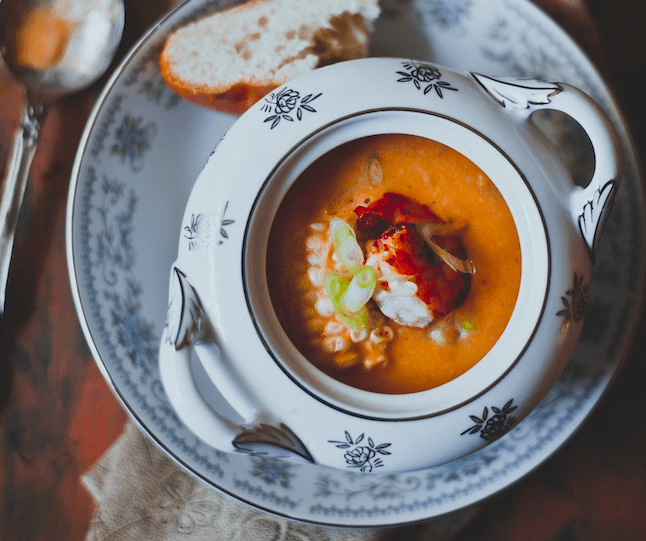 You might get lazy and think of using frozen corn but don't! Corn chowder tastes best only and only with fresh summer corn.
By Kankana Saxena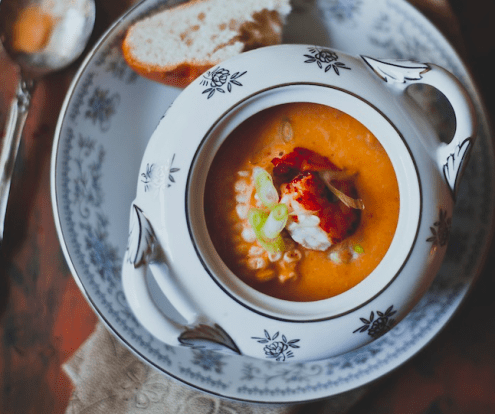 Spicy Shrimp Corn Chowder
You might get lazy and think of using frozen corn but don't! Corn chowder tastes best only and only with fresh summer corn.
Ingredients
2 ears of corn, kernels removed
8 jumbo shrimps, skin and tail removed
1 leek, finely chopped
1 bunch green onions, finely chopped
1 medium potato, cut in cubes
2 cloves garlic, finely chopped
1 cup milk
1 cup water
1 tablespoon butter
1 teaspoon cumin powder
1 teaspoon fennel powder
1-1/4 teaspoon korean chili powder
oil
salt
pepper
Instructions
In a deep pan, melt butter along with 1 tablespoon oil in medium heat. Add garlic along with chopped leek. Add a pinch of salt and give it a stir. Allow it cook at medium heat for about 3 minutes or until the chopped leek is softened. In the same pan, add corn, potatoes and half of the chopped green onion. Season with salt, add all the spices (cumin, fennel and 1 teaspoon korean chili powder), give it a stir and allow it to cook for about a minute. Now, add water and milk, bring the heat to medium low and allow the potatoes to soften. In the mean time, rub some oil, salt and ¼ teaspoon of korean chili powder to the jumbo shrimp and pan fry it for about 3 minutes on each side or until the shrimp curls up. Keep it aside to be used later. Check the pan and if the potatoes are softened enough, ladle half of the soup in a blender and blend it to smooth consistency. Return it to the saucepan and give it a stir. (This would thicken the chowder. Alternatively, you can blend the whole soup to creamy). Check for salt and add any, if required. Ladle soup in serving bowl, top it with the pan-fried shrimp and garnish with the remaining green onions.
Kankana Saxena
Kankana Saxena shares culinary journey, travel stories and passion for photography in her blog 'Playful Cooking'. Her cooking style is mostly nutritional with little bit of indulgence here and there. She believes in the mantra 'homemade is happiness'! She is a native of India but currently resides in Santa Clara, California with her husband.