Partner Post: Rethink your cocktails and experience the exceptional flavors of Don Q Rums.
Loaded with a spicy chai, spiced rum and creamy coconut, this tropical Piña Colada is a true treat in a glass.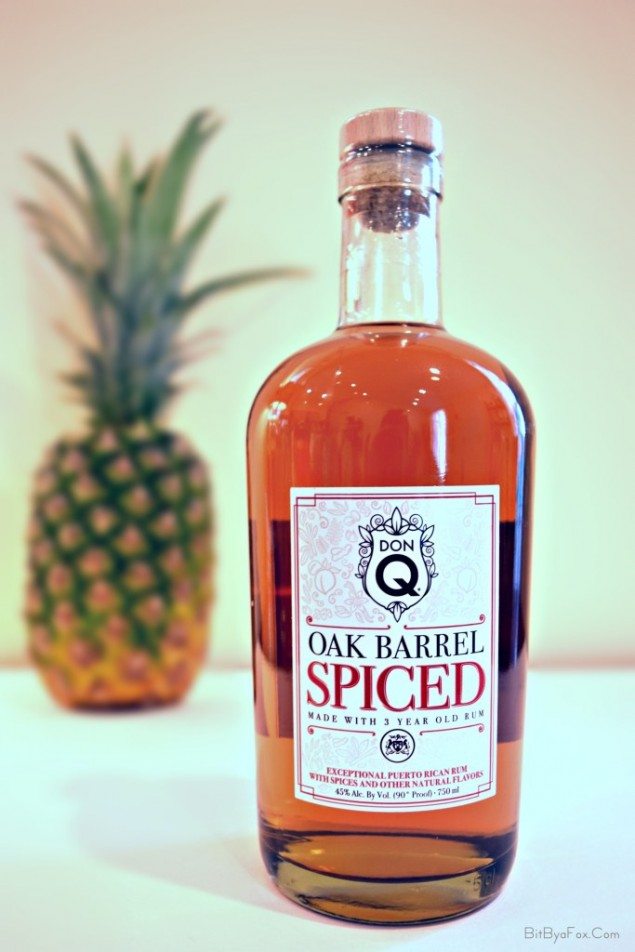 Piña Coladas are one of those guilty pleasures that pretty much everyone likes. Unless you are allergic to pineapples or coconut or fun, DO NOT TELL ME YOU DON'T LIKE A PIÑA COLADA. I'll just end up calling you a lying liar. Because they are happy making. They are dessert with booze. They are vacation.
Created in San Juan, Puerto Rico in the early 1950s, their national drink since 1978, the traditional Piña Colada recipe called for white rum. But over the years, bartenders and home mixologists alike realized that aged, dark and spiced rums had the potential to add a depth of flavor…and next level yumminess!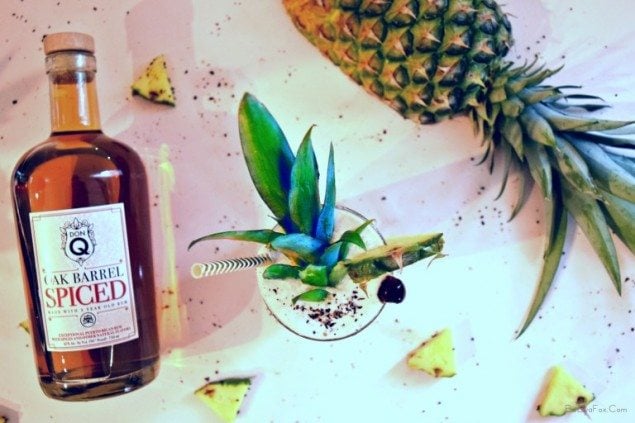 With the recent release of Don Q's Oak Barrel Spiced Rum, I thought it was a great opportunity to spice up one of my favorite blended drinks.
This is the first foray into the spiced category for the brand and they wanted to do it right by creating an elevated version of what currently dominates this segment in most bars and liquor stores at the moment. Don Q's Oak Barrel Spiced Rum is a blend of Puerto Rican rums that have been aged for a minimum of three to six years and is slightly higher in alcohol, coming in at a healthy 90 proof – ideal for cocktails.
The Spicy Chai Piña Colada recipe came together once I tasted this rum on its own. The warm kitchen spices, most notably the clove and black peppercorn notes, reminded me of the spices in Masala Chai. A creamy coconut chai drink with BOOZE?! Uh…YEAH!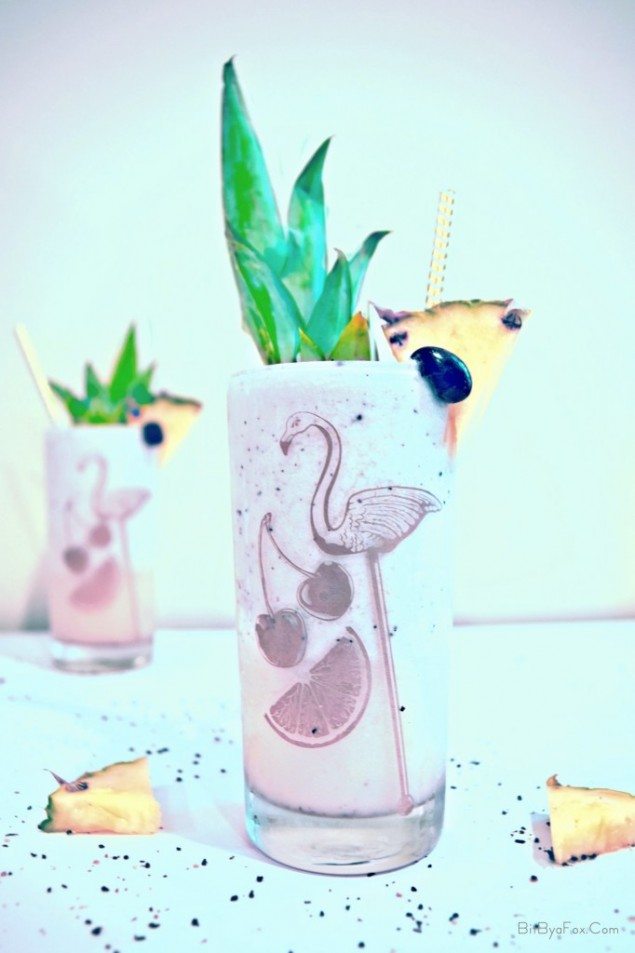 Because I wanted to make a chai spiced syrup, I decided NOT to use the traditional, already sweetened Coco Lopez Cream of Coconut, and opted to use the slightly lighter, unsweetened coconut milk in its place. It was just as creamy and lush but it also allowed for the rum and spices to truly shine.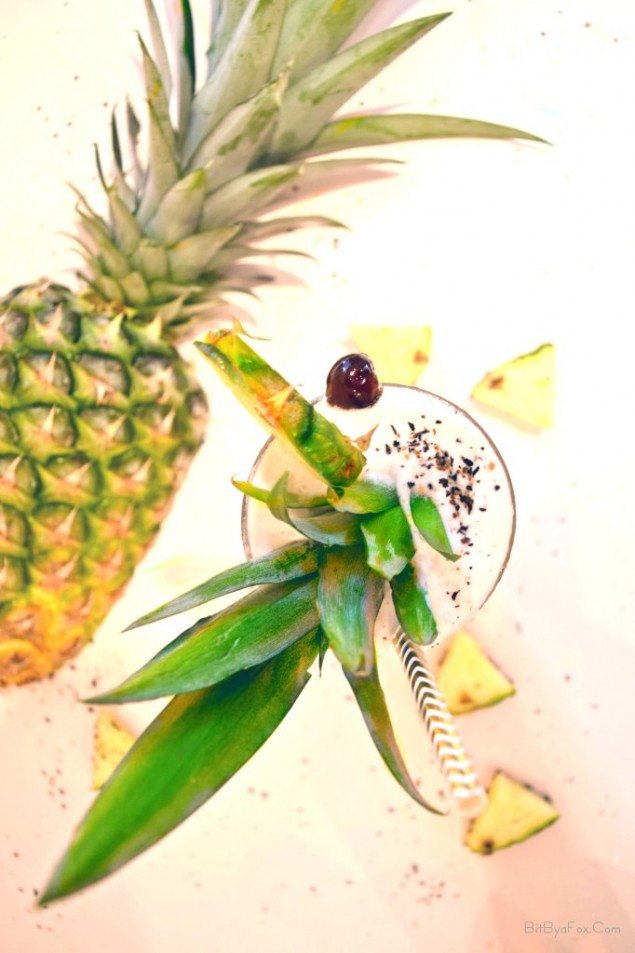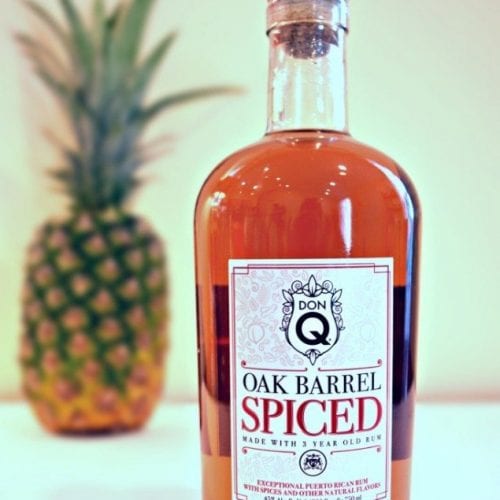 Spicy Chai Piña Colada
Prairie Rose
Loaded with a spicy chai, spiced rum and creamy coconut, this tropical Piña Colada is a true treat in a glass.
Ingredients
3

oz

Coconut Milk

3

oz

Don Q Oak Barrel Spiced Rum

5

oz

Pineapple Juice

1

oz

Chai Spiced Syrup*

1/4

cup

Fresh Pineapple

Juice of 1 Lime

1 1/2

cups

of ice

Garnish: pineapple wedge

rum soaked cherry, chai spices
Chai Spiced Syrup
1

cup

water

1

cup

sugar

4

Chai Spice teabags
Instructions
Add all ingredients including ice to a blender and blend until frothy. Pour into well chilled glasses and garnish with pineapple, cherry and a pinch of spices.
Chai Spice Syrup
Heat water in a saucepan until boiling. Remove from heat and add in tea bags. Infuse for about 5 minutes. Once the tea has fully steeped, remove the tea bags and return saucepan to stove to bring to a slow boil. Stir in the sugar until completely dissolved. Remove from heat. Let stand at room temperature until cool and then refrigerate. Will keep for 2-3 weeks.
Prairie Rose
Prairie Rose is a New York City-based cocktail blogger, events producer, cocktail creator and gal about town. She has received formal training in wines and spirits through the Wine & Spirit Education Trust, as well as informal training in her "cocktail lab" (aka, her tiny Brooklyn kitchen) and on the floors of New York's most popular venues. Bit by a Fox won Saveur Magazine's Readers' Choice Best Cocktail Blog in 2014.