You left the bananas sitting for days and they're way ripe, again. Well, those bananas will thank you once you show them your baking skills with this recipe!
By Sarah Khanna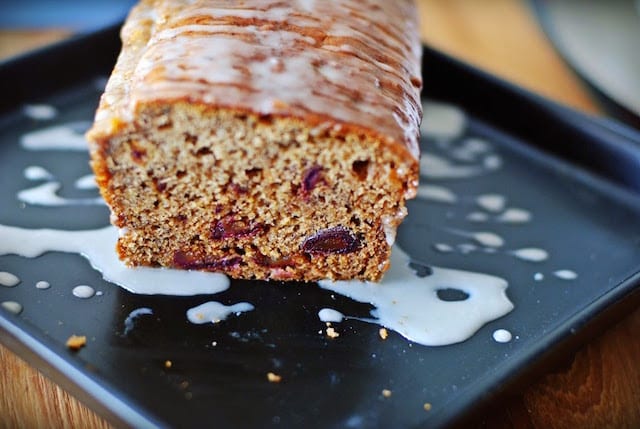 I never liked bananas growing up. On the rare occasion where I would be subjected to drinking them blended with some milk, my stomach would turn, my face would contort in a grimace and I would feel uneasy for the remainder of the morning. As I progressed little by little with age, I began to enjoy bananas but had found that first there were conditions that must be met. The banana must not have formed golden pockets of ripeness in its cream-colored surface. The banana must not be too sweet. The banana must hold itself if I attempt to poke it with my finger. Poor banana. So many rules.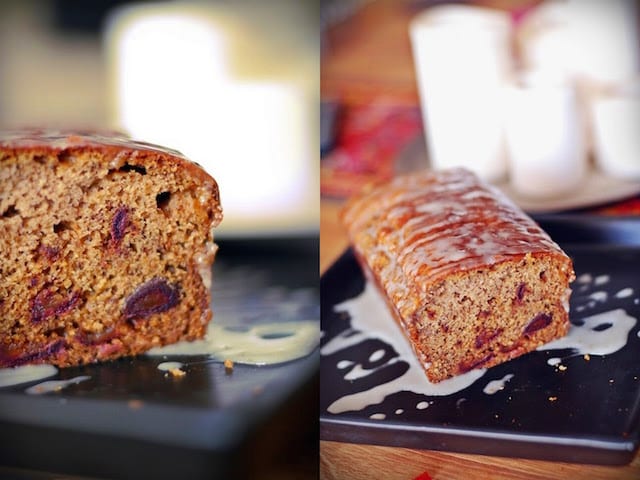 Today, I'm sharing a recipe that will stick around for a long time in this household. Mixing an old favorite in dates and a new favorite in bananas, this cake turned out better than I would have ever thought. Slightly caramelly and packed with the warmth of cinnamon and nutmeg, the banana has finally found a permanent place in our home.
Print
Spiced Banana and Date Bread
300 grams

of self-raising flour

1 teaspoon

of baking soda

2 teaspoons

of vanilla extract

1 teaspoon

of ground cinnamon

1/2 teaspoon

of ground nutmeg

140 grams

of pitted and chopped dates

115 grams

of caster sugar

155

ml of full fat milk

2

eggs

200 grams

of mashed bananas

75

ml of vegetable oil
loaf tin
baking paper

1 cup

of icing sugar

1/2 teaspoon

of vanilla extract

3 tablespoons

of milk
Instructions
Heat your oven to 160 degrees Celsius. In a large mixing bowl and with a hand mixer, beat the sugar, vanilla extract and eggs for 2 minutes until thickened and fluffy. Add the bananas, cinnamon and nutmeg and blend then add half of the flour and all of the baking soda with the full amount of milk. Mix on medium speed then add the second half of the flour with the oil and whisk until all blended. Add your chopped dates and fold them into your batter with a wooden spoon then pour into a loaf tin lined with baking paper. Bake for 50 minutes or until done when tested with a knife. Remove from the oven and cool before serving. To store, keep your loaf covered to avoid drying it out.
For the icing: In a small bowl, mix together to icing sugar, milk and vanilla. If you'd like a thicker icing, eliminate one tablespoon of milk. Drizzle the icing over the entire loaf or set aside and drizzle per serving.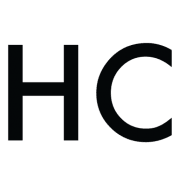 Sarah Khanna
Sarah Khanna is the half-Egyptian, half-Indian author behind Buttered-up.com who quit her Cairene career in advertising to become a full time cook, writer and photographer in Kuala Lumpur. She is also a weekly food columnist for the Daily News Egypt where she critiques Arab food culture. Raised as a hotel brat, Sarah has moved frequently but considers Egypt to be her real home. She loves butter and knives and shudders at the sight of canned tuna.