This spring cocktail packs quite the punch from tequila and tart grapefruit juice, but sweeten things up with floral St. Germain and sparkling champagne.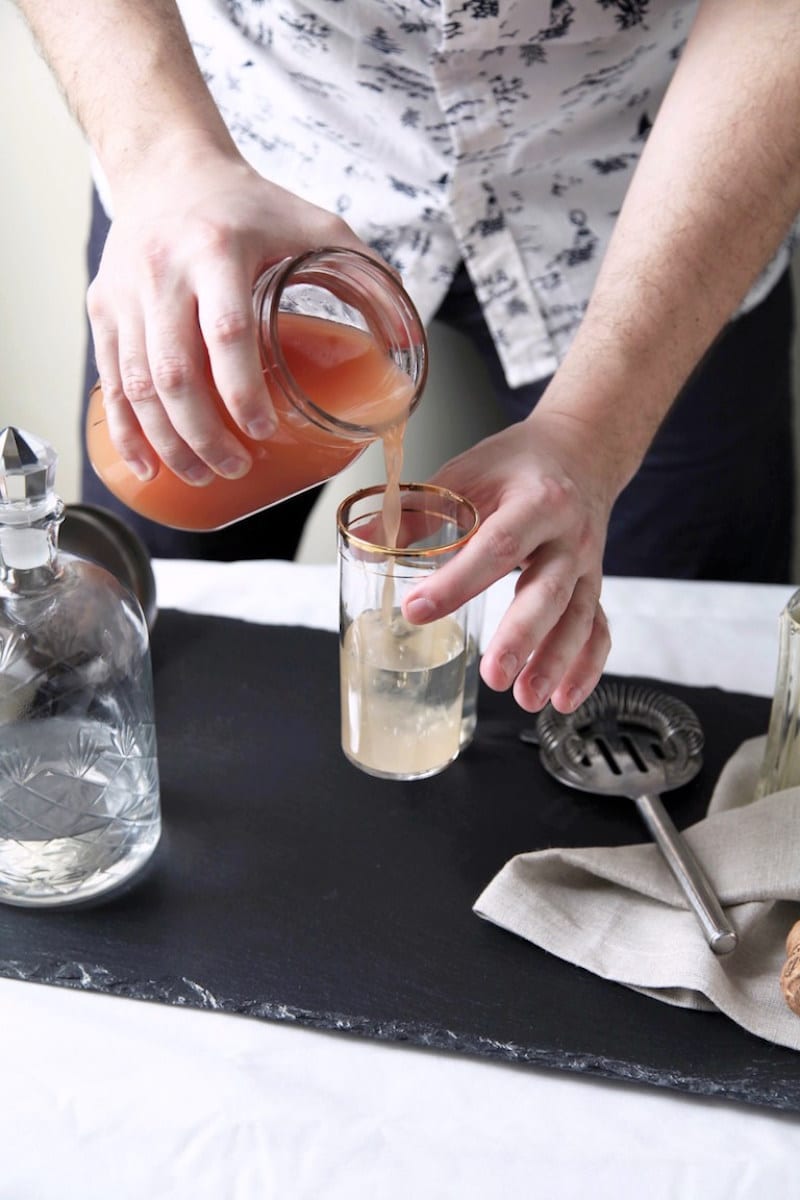 I always have a hard time answering the eternal question of which season is my favorite. I love fall because of the changing leaves and cozy meals that come with that time of year, winter for snow and summer for the beach. Spring is also a favorite time of year because it feels like everything around has hit the refresh button. Colder temperatures turn warmer, flowers and trees come into bloom and people generally seem happier because they are not freezing their faces off.
With all of those elements in mind, I thought this month's cocktail for Mr. RC's Bar Cart could do with a little refresh in the ingredients department and present something that is light and refreshing that is also easy to make and will leave everyone happy.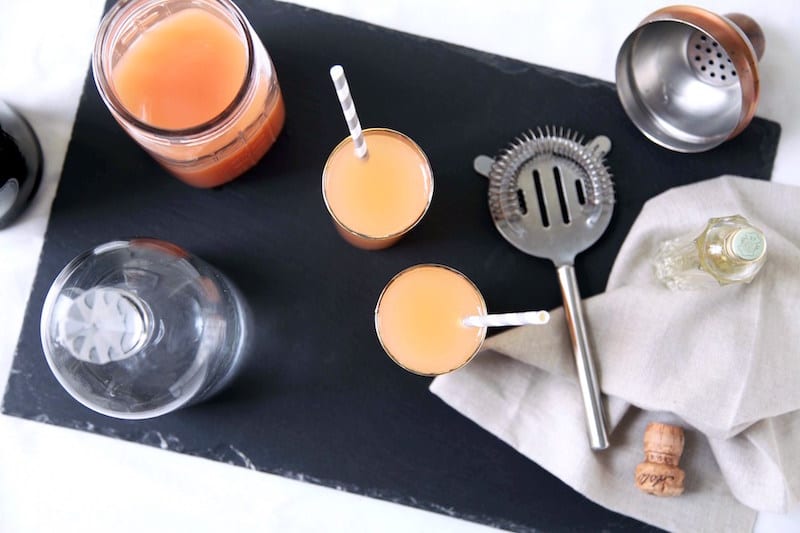 My Sour Flower packs quite the flavor punch with a bite from the tequila, sourness from the grapefruit, sweetness from the St. Germain and some bubbly from the champagne. Without a doubt all of this combined will leave your taste buds, and your guests, thirsting for more. Cheers and Happy Spring!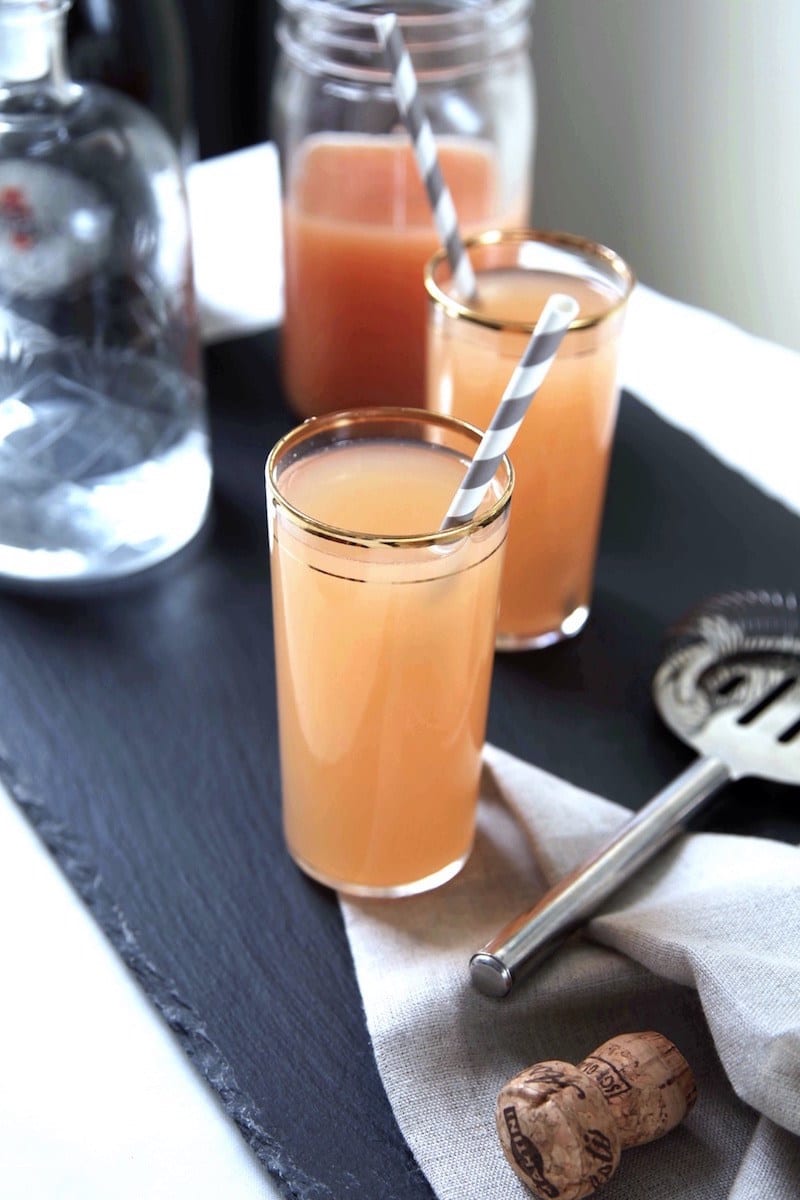 Print
1 oz

white tequila

1 oz

St. Germain Elderflower liqueur

2 oz

grapefruit juice
Small pour of champagne (or sparkling wine to top)
Instructions
In a shaker, add ice, 1 oz of white tequila, 1 oz of St. Germain Elderflower liqueur and shake vigorously until contents are well mixed and chilled. Strain into a rocks glass, then add 2 oz of grapefruit juice and stir. Top with a small pour of champagne or sparkling wine.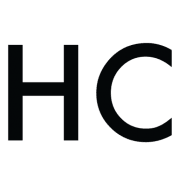 Alyssa Ponticello
Hi! My name is Alyssa and I'm a full-time blogger and creative entrepreneur based in Brooklyn. You can find me on my site, Runway Chef, inspiring people to create beautiful lives by intertwining food, fashion & travel into scrumptious style for everyday life. When I'm not blogging, you'll most likely find me in the kitchen with my husband, aka Mr. Runway Chef, or planning my next getaway.