Sparkling Citrus Cocktail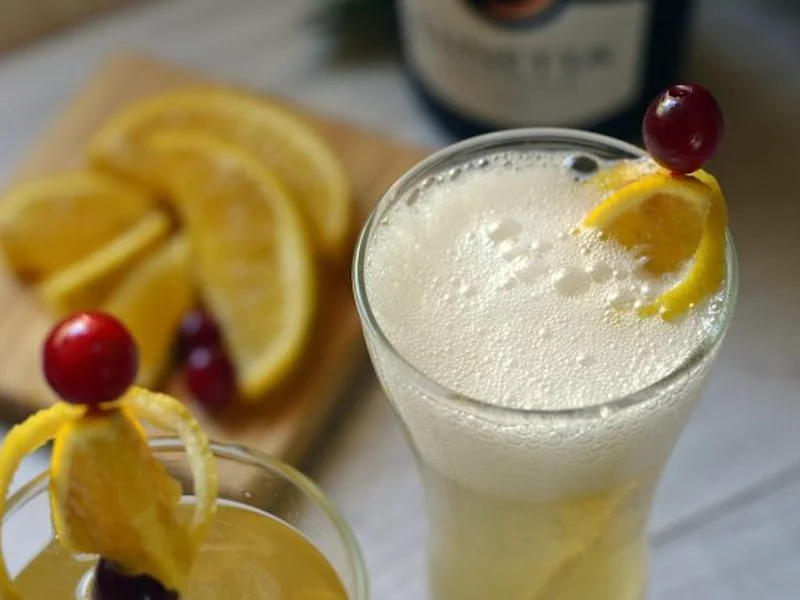 PARTNER POST: Get ready to serve a holiday crowd with cocktail recipes easily topped with sparkling Lunetta Prosecco.
A mix of citrus, the tang of cranberry, and hint of tart lemon, this lively will bring the brightness to any winter gathering or occasion.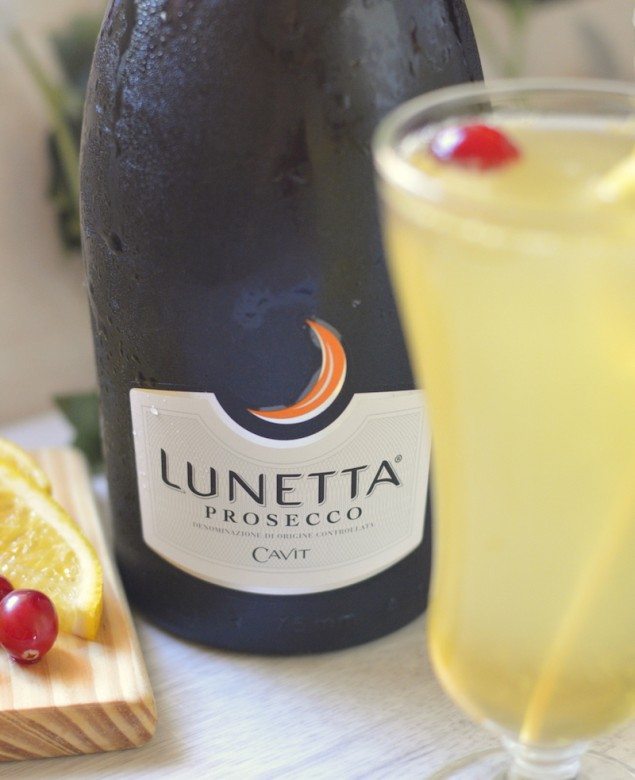 This time of year, I tend to see random flecks of glitter…. everywhere.
Be it that I have little girls, and nowadays it seems like all the clothing is embedded with glitter, and, that every holiday card I get in the mail has glitter, and be it that most of my ornaments sparkle with… you guessed it: glitter.
So: I'm not surprised when I glance in the mirror to fine glittery specks on my forehead. I'm convinced there is a glitter elf that sprinkles glitter on my pillow at night. But: that 's okay. There are times of the year it's okay to sparkle.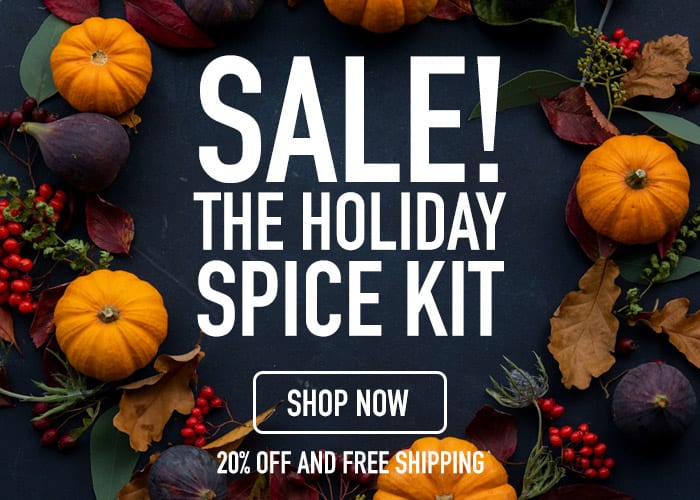 That goes for wine, too.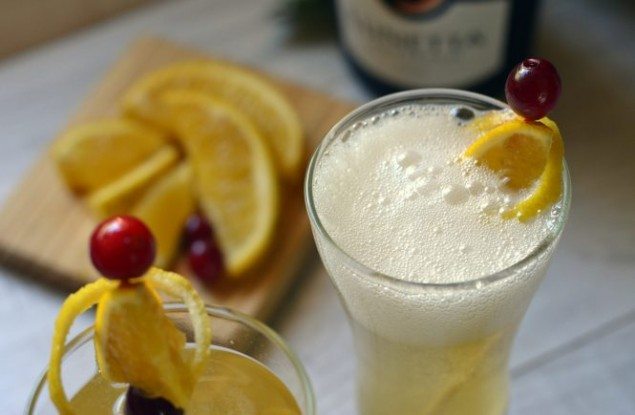 This wine has personality. It enters the room with a bang. Well, actually a pop. But, if it were a person… let's say a girl, this would be that fun girlfriend you have. You know the one that always is able to make you laugh, the one that will wear glittery leggings and totally make them look fashionable? The one that will wear a Santa hat "just because it's Christmastime"… the one that surprises you with coffee for no reason… yes, my friend: this is the wine that sparkles like that friend.
I was asked by some dear friends to create a cocktail with this bubbling beaut of a wine…. something that emanates the season, but isn't just set for the holidays. This my friends, is a cocktail that you will say cheers to the new year with, and toast your sweetie on Valentine's day, treat your mama to on Mother's day, and serve with breakfast in bed for Father's day.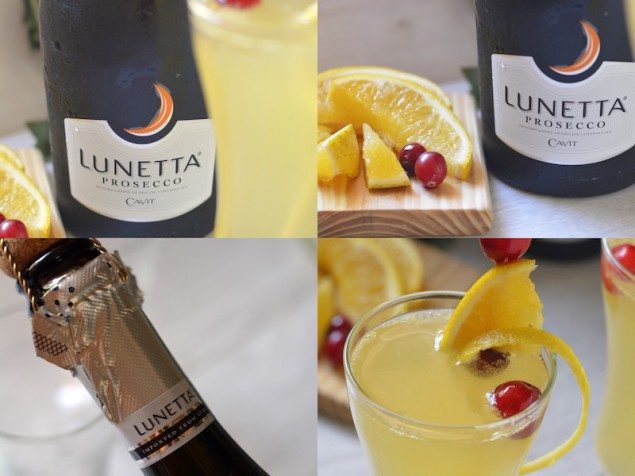 A bright mix of citrus, the tang of cranberry, and hint of tart lemon, this lively drink won't weigh you down.
For another easy holiday cocktail, try this Prosecco Spiced Cocktail. Recipe here.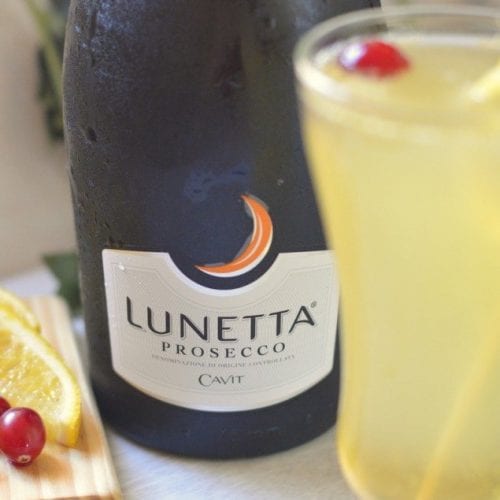 Michelle Keith
Ingredients
1/2

oz

orange liqueur

1

oz

lemonade

1

oz

cranberry vodka

2

oz

orange juice

fresh squeezed

2

oz

Lunetta prosecco
Instructions
Add ingredients in order listed, garnish with an orange slice, cranberries and a lemon zest.
Michelle Keith
Michelle Keith is a South Florida native and the author of "The Village Cook". A self taught chef, her experience cooking and baking spans over 30 years. In addition to her food blog, she has also been featured in numerous websites, and writes recipes for her local community newsletter. She also is the editor of "The Domestic Mama", a blog about motherhood and family life. She currently resides in South Florida.