Bienvenido to Miriam Garcia, our Madrid correspondent, who delivers a delicious classic dish from the Spanish capital.
By Miriam Garcia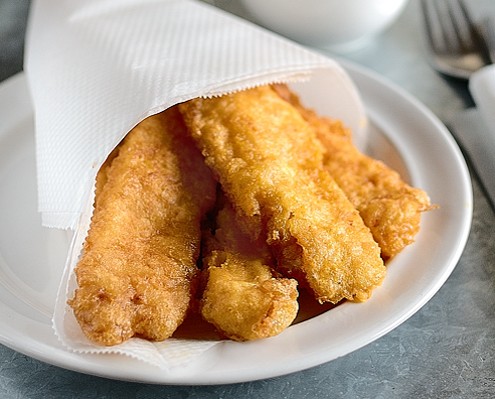 For my debut at Honest Cooking I have chosen a very typical dish of my hometown, Madrid, the capital city of Spain. I have lived there most of my life and though in fact I live outside Madrid since 2000, in a small town 40km to the Northwest, I am still in the same province… it feels almost the same.
Choosing a dish that is representative of Madrid is not an easy task. Madrid builds upon thousands of immigrants coming from all over Spain through time, so there are not many dishes that are actually exclusively from Madrid. Just take into account that Madrid had around 1 million inhabitants in 1940, after the Spanish Civil War, and it already had 3.1 millions 30 years later, in 1970. More than triple! Everything is mixed.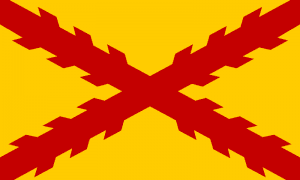 Soldaditos de Pavía, meaning Pavía soldiers, are strips of desalted codfish, marinated in a mixture of lemon juice and Spanish sweet pimentón, then either coated first in flour then in egg, or in a frying batter, deep-fried in olive oil and served with a strip of roasted red pepper around them. About the origin of this funny name there are two theories: the first relates to the color of the soldier uniforms at the time of the battle of Pavia, in 1525. The second relates to the color of the Spanish hussar uniforms during the 19th Century. (Flag image by courtesy of Wikimedia Commons.)
But all this lore is not as important as the recipe for this simple, tasty and healthy appetizer or tapa, found in a lot of bars and tabernas in the old quarters of Madrid. So here it comes:
Soldaditos de Pavía
Yields 4 tapa-sized servings
1.1 pound (500g) good quality salted codfish
Juice of 1-2 lemons
1 1/2 tsp sweet pimentón (or more if you like)
A dash of white pepper
3 tbsp olive oil
First option – simple beignet coating:

1 beaten egg
AP flour or chickpea flour

Second option – somewhat-time-consuming beignet frying batter:
Virgin olive oil for deep-frying (essential for real soldaditos)
1 large roasted red pepper, in strips
1. Cut the codfish in strips, put them in a large bowl with cold water and leave them to desalt 24 hours. Better if you can change the water at least 3 times during this period. Believe me, you'd rather have to add some salt to the final fried fish than getting a bunch of unbearably salty and inedible soldaditos.
2. Prepare the marinade in a shallow dish or container, mix the lemon juice with the pimentón.
3. Pat dry the fish strips with a paper towel and dip them in the marinade. Toss them to coat. Then drizzle the olive oil on the fish. Marinade for 3 hours.
4. Rinse the fish strips. You won't normally need to salt the strips, as the fish will still retain some saltiness.
5. Now you can use one of two methods for making the beignets:
See Also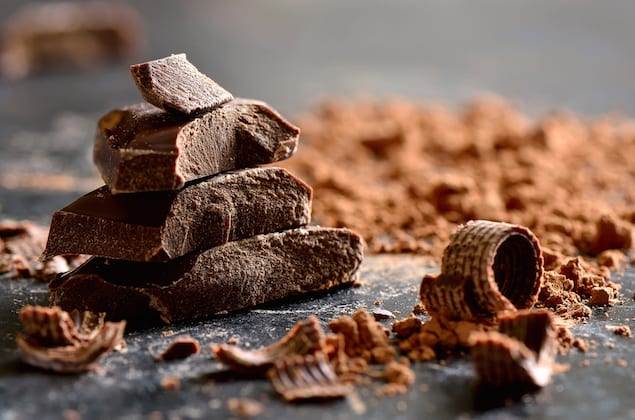 The most simple is to coat the strips first in plain flour (I use chickpea flour like in many places of Andalusia), then bathe them in beaten egg and put the strips straight into the hot olive oil.
The second method, a bit more elaborate, is to prepare a batter for coating the fish. Sift the flour and mix it with the tablespoon of oil, the saffron, the spirit, the salt and the yeast. Leave to rest in a warm place for the yeast to act. When the mixture has risen slightly and it's bubbly on the surface, dip the fish strips and fry them on medium-hot olive oil. Place the fried fish on paper towel.
6. Serve while still warm with a strip of roasted red pepper across them. I have used piquillo peppers here instead, as they are pretty good with anything. Enjoy the juicy, lemony, flaky goodness of the fish inside the soft crust. The perfect appetizer for a warm Spring noon with a glass of beer or Fino. Better sitting on a patio.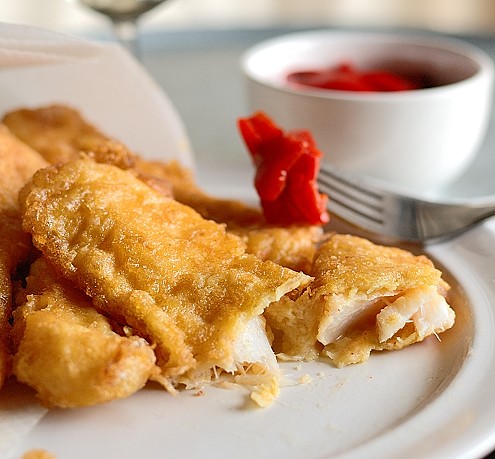 Try another great Spanish recipe – Padron Peppers – here.
Miriam Garcia
Born in Madrid, Spain, Miriam lives in a small town North-West of Madrid with her family. Passionate foodie and amateur photographer, her liking for cooking originates mostly from her mother and her paternal grandmother. Miriam is the creator of the awarded Spanish food blog The Winter Guest.