If you can't get your hands on smoky chipotle sauce, feel free to use (gluten-free) Worcestershire sauce with ¼ tsp smoky paprika.
By Martyna Candrick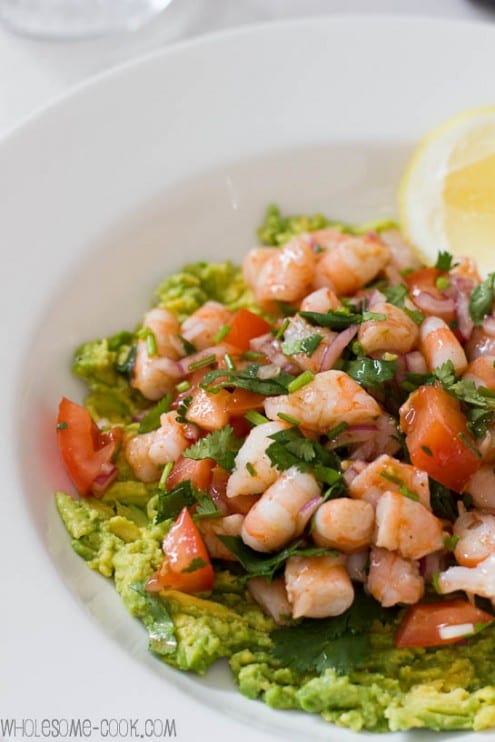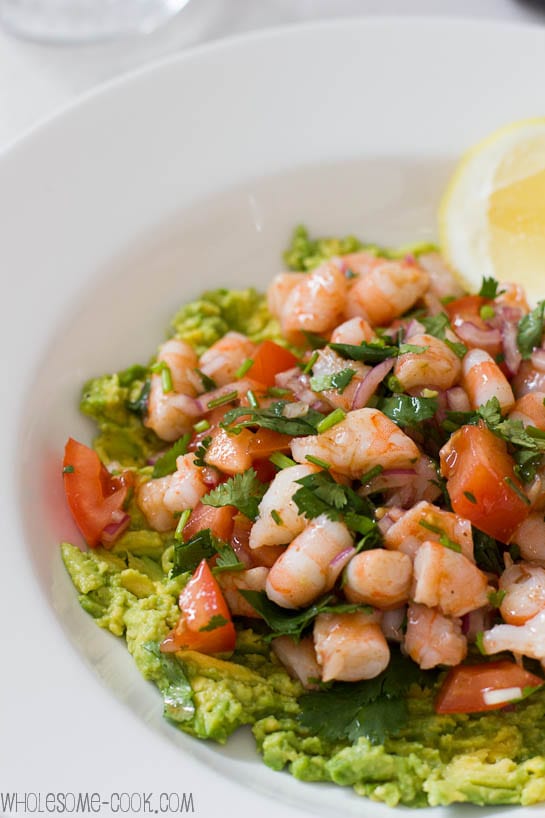 Smoky Chipotle Lime Prawn Salsa on Avocado Mash
If you can't get your hands on smoky chipotle sauce, feel free to use (gluten-free) Worcestershire sauce with ¼ tsp smoky paprika.
Ingredients
1 medium avocado
Juice from ¼ lemon
12-15 large cooked peeled prawns (about 500g [2lb] unpeeled, or 250g 1lb] peeled)
1 medium tomato, diced
1-2 sprigs coriander, roots trimmed and the rest chopped finely (or parsley if you prefer)
Juice from 1 lime
1 tbsp finely chopped red onion
1-2 tbsp smokey chipotle chilli sauce
Instructions
Mash avocado with lemon juice. Spread on serving plate.
Chop peeled prawns into three chunks. Mix together with diced tomato, finely chopped springs of corisnder (or parsley if you prefer), lime juice, finely chopped red onion and hot chipotle chilli sauce. To serve: top avocado mash with prawn salsa.
Drizzle over with extra chipotle sauce if you like the extra heat.
Serve chilled with corn chips, crackers, pita bread, lettuce wraps or on it's own.