Luscious, creamy soups do not have to take hours to create. This roasted tomato soup recipe can be made in no time and topped with tahini, Greek yogurt, avocado, or herbs.
By Mariela Alvarez Toro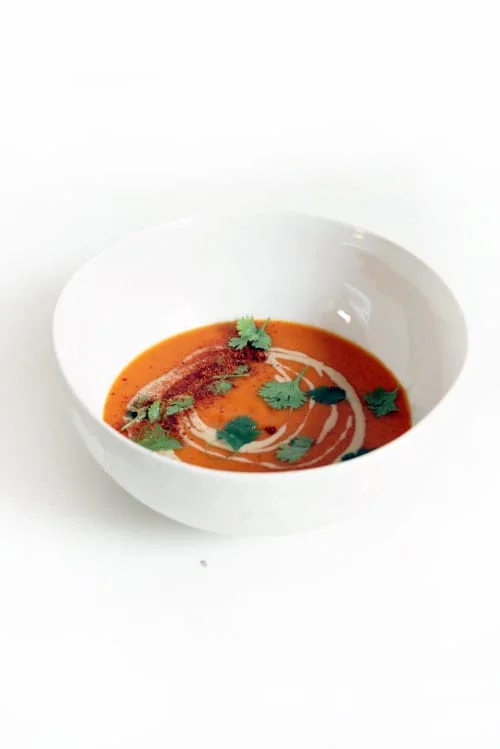 I keep getting into conversations about cooking. I guess it is obvious: I am obsessed.
I love giving strangers advice on why grilling is the best way to prepare cabbage (PS find that recipe here), or sending them to remote stores in Brooklyn to buy Mejdool dates on the cheap. These conversations always end with people telling me why they don't cook. "I'm too busy", "who has time to shop", or "Seamless is way easier", are at the top of their self-deprecating excuse list.
But I want you to be fearless in the kitchen. Nobody is watching, I promise! This is your time. Food that is cooked with care is better, tastier, and healthier, whether it takes five minutes or five hours to prepare. You deserve soup, you deserve this.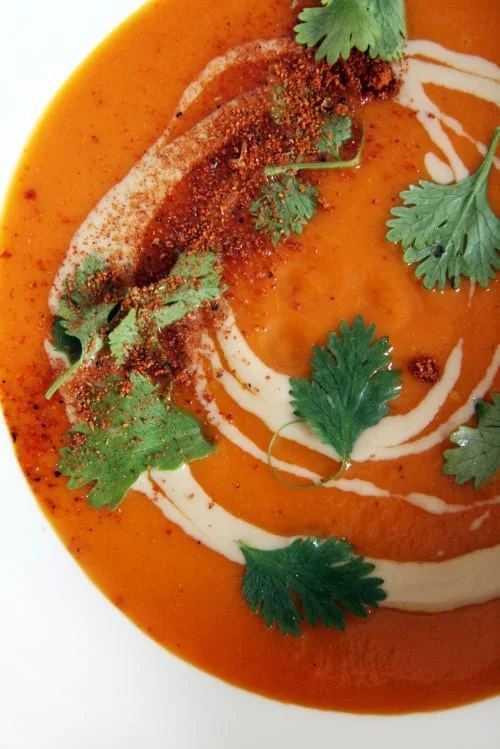 See Also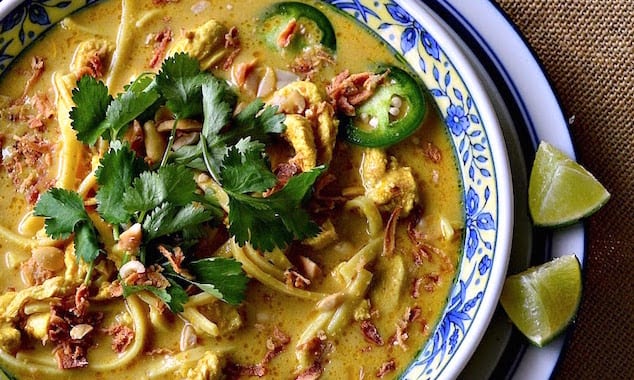 The steps that lead to this luscious summer soup are easy: (1) throw a bunch of veggies into a pot with olive oil and salt, (2) cook them a few minutes, (3) add broth, or water; (4) then purée. The ingredients combinations are endless. You could make it in big batches and freeze it for later.
The deep flavor of roasted tomatoes, gives the soup a rich, umami undertones. With a chunky slice of avocado and a good drizzle of olive oil, you can call yourself a master and feel good about yourself. You are a cook.
Print
Smoked Paprika Tomato Soup
Luscious soups do not have to take hours to create. This roasted tomato soup can be made in no time and topped with tahini, Greek yogurt, avocado, or herbs.
Author:

Mariela Alvarez Toro

Category:

Main, Side
1 tbsp

. olive oil

1

onion, chopped

3 cups

carrots, chopped (about

304

carrots

1

pinch of salt

1 tbsp

. smoked paprika (optional)

½ tsp

. chili powder (optional)

2

cloves garlic

1

28 oz box of peeled san marzano tomatoes

2 cups

water of vegetable broth
To Garnish:
A drizzle of olive oil
A swirl of tahini
A tablespoon of good yogurt
Fresh herbs, like cilantro, basil, or parsley
To Serve:
A chunky piece of rustic bread
Quinoa, barley, or brown rice
Avocado (duh!)
Hard Boiled or Poached Egg
Instructions
Place a large pot over medium heat. Add olive oil, onion, carrots, and salt. Cook stirring occasionally for 5 to seven minutes. Add spices if using. Cook for another two minutes. Add garlic and tomatoes. Stir until well incorporated. Add water and bring to a boil. Reduce heat to medium and cook for five to seven minutes. Transfer ingredients to a blender and pulse until silky smooth. Garnish with a drizzle of olive oil, tahini, and fresh herbs. Serve hot with a avocado, quinoa, or a piece of bread.
Lasts about three days in the refrigerator and several months in the freezer.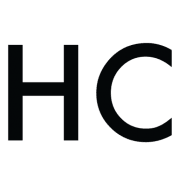 Mariela Alvarez Toro
Recently graduated with from Harvard University's Graduate School of Design. She has recently completed "People in Food-Space", an ethnographic study on the cultural production of taste in space. She has also examined post-soviet food production systems and housing projects in Havana, Cuba. Originally from Puerto Rico, Mariela has been living in the United States for eight years. She has involved herself in both teaching and practice, while writing on food at tastyplan.com. Her goal as a food writer is to cook creatively, using the best ingredients to find new flavor combinations every day.