Serve this cobbler, which is cooked in a cast iron skilled, warm with vanilla ice cream.
By Jerri Green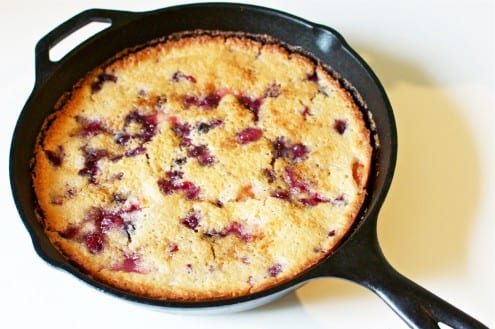 Traditions are big in the South. We believe that if someone is a minute older than you, you call them sir or m'am. We believe the everyone should read a lot of Mark Twain, and a little William Faulkner. We believe that Saturdays are football, and Sundays and for church. And birthdays are to be celebrated with a little something sweet. Sure most people want cake or ice cream on their birthday, but in the South we have pies galore – mile high coconut, overly rich chocolate pies, super sweet lemon ice box, and pecan to choose from. And then there is cobbler. So many fruits in the summer to pick from. And when it is your birthday, you get to have your cobbler and eat it too. I just made a version of this for my mother's birthday.

Skillet Fruit Cobbler
Serve this cobbler, which is cooked in a cast iron skilled, warm with vanilla ice cream.
Ingredients
1 stick of unsalted butter
1 cup of all purpose flour
1 cup of sugar
2 teaspoons of baking powder
1 teaspoon of vanilla
a pinch of salt
3 small peaches
1.5 cups of blackberries or blueberries
Instructions
Preheat the oven to 350 degrees. Grease the cast iron skillet.
Melt the butter in a small pan or microwave.
In a large bowl combine butter with sugar, flour, vanilla, salt, and baking powder. Add this mixture to the skillet.
Peel the peaches, remove the pits and slice them.
Place them atop the batter in the skillet. Then add in the berries.
Bake for 55 minutes, or until the crust begins to brown and pull away from the sides of the skillet.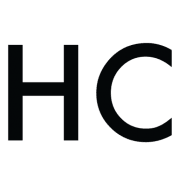 Jerri Green
Jerri Green is a vegetarian that lives with and loves a self-proclaimed carnivore. She makes meals work for everyone while juggling the mounting demands of motherhood. Nothing fancy but always fresh, she draws on her southern heritage to bring satisfying food to the table each and everyday.