The landlocked area of Malawi, in Africa, holds true to its culinary traditions of fresh seafood and corn used in a variety of ways. Discover some of the common dishes to the area.
By Reena Pastakia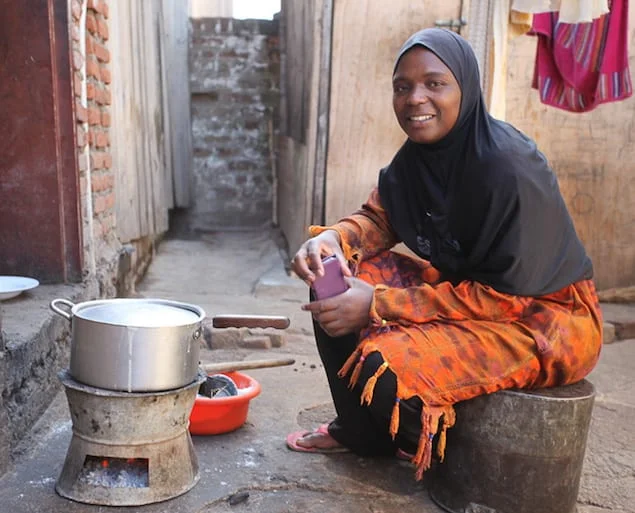 Mwanaisha Phiri (pictured) is a Malawian nurse and has shared her recipes for Nsima (the staple dish of Malawi) along with five of her other favourite dishes.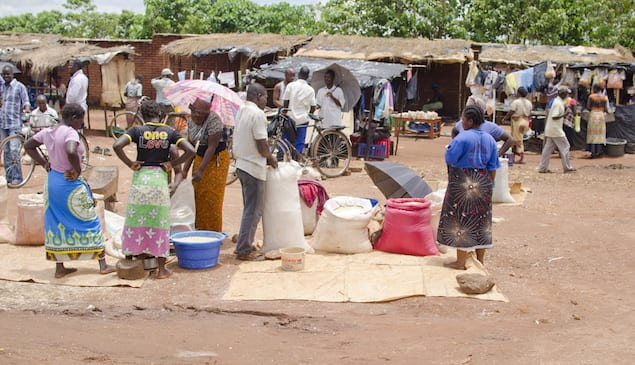 Brendan Howard / Shutterstock.com
NSIMA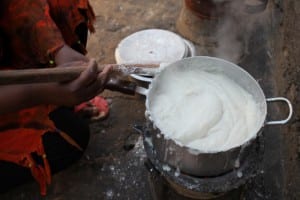 Nsima is the staple carbohydrate dish of Malawi.  It is a  thick starchy porridge made from corn, cassava or other starchy flour. There are actually two types of  corn flours in Malawi:
Ufa woyera – maize flour which has had the outer kernel shell and seed germ pounded off, leaving just the starchy part of the seed)
Ufa wa m'gaiwa – the whole corn kernel.
The nsima porridge is formed into hamburger-size patties by scooping the porridge with a wet wooden spoon and flipping it onto a plate.  The patty congeals in contact with the cool wet spoon and plate.  Marble size pieces are broken off and rolled into a ball in the palm of the hand with the fingers.  A final dimple is pressed into one side of it.  It is then dipped in the sauce of vegetables or meat.

NDIWO
Ndiwo is a basic vegetable dish of chopped greens that is delicious when served beside the nsima above.

MKHWANI with ground peanut flour
Another popular relish is mkhwani – pumpkin leaves. The leaves of the pumpkin vines are considered as good as the pumpkin itself and are ready to eat much sooner.  This is an important consideration at the beginning of the harvest.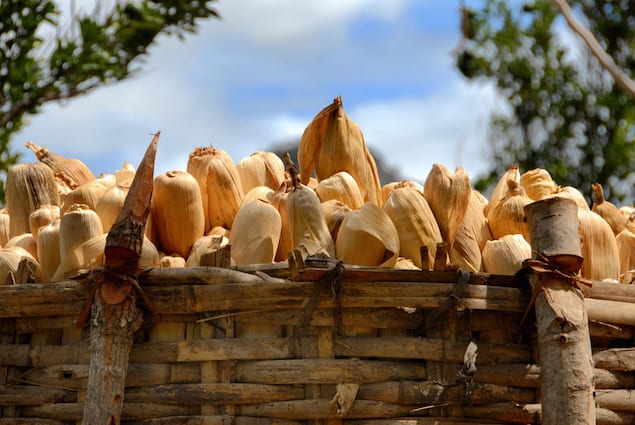 Shutterstock: africa924
MGAIWA PHALA (porridge)
This dish is eaten for breakfast and is usually served sweetened with the addition of sugar.

RICE PHALA (Porridge)
This is another delicious variation on breakfast porridge, but it is made with rice instead of maize.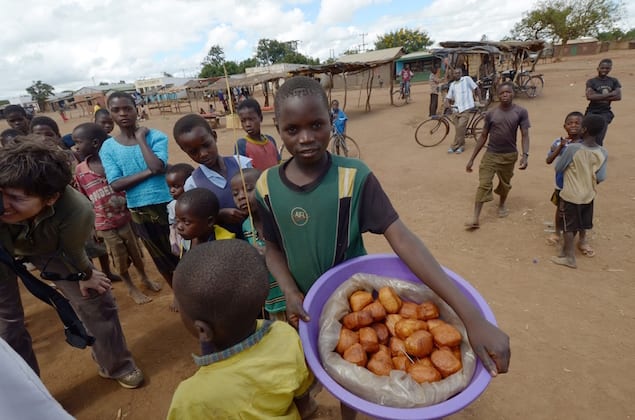 africa924 / Shutterstock.com
MANDASI (Donuts)
These fried treats are commonly sold by women in the market or at the bus stations to earn a little extra income.

Mwanaisha is a hard-working nurse committed to helping people with hearing loss.  Sound Seekers will sponsor her through an Audiology MSc in the UK, starting in 2015, and continuing through her eighteen months' clinical supervision until 2017