You know you're hooked when you can't put it down.  These Pok Pok fish sauce chicken wings are so intensely tasty and umami-rich that you can't let go.  Even after you are finished with them, you'll be licking your fingers clean and I mean, really clean! 
By Josephine Chan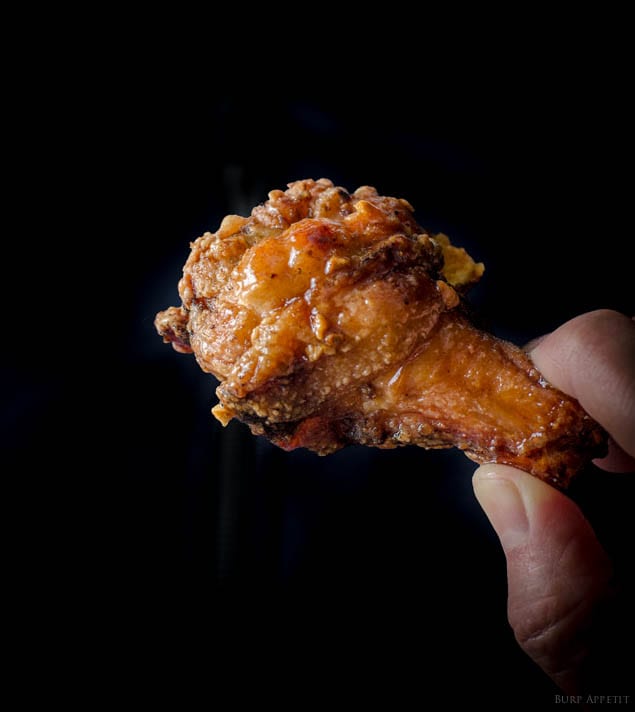 Sure you've heard of Pok Pok Chicken Wings.  The lucky ones even get to taste them and boy oh boy, do I envy them so much!  These wings have defined the next level of comfort food!  According to the recipe creators, Andy Ricker & Ike, this wings practically pay their mortgage! So, these ain't just wings … it's really really special fried chicken wings that pay the bills.
This recipe was adapted from Andy Ricker's Pok Pok cookbook.  Their perfect formula defined the wings as intensely salty and sweet, with an umami-rich flavour.  To achieve this, they are firstly fried, then sealed within a sticky salty-and-sweet glaze adorned with bites of caramelised garlic.
See Also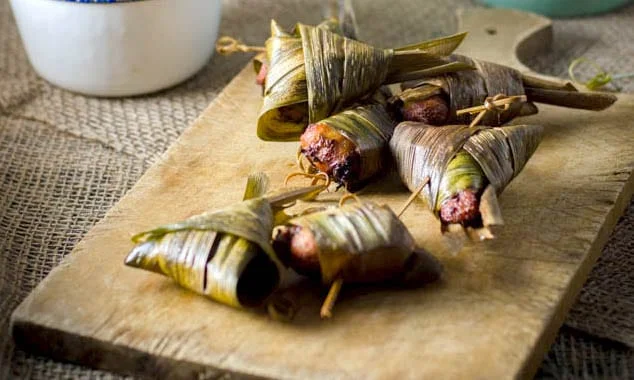 Pair them with pickled salad, anything from cucumber, carrot to cherry tomatoes and bottles of chilled beer to complete the meal and balance the flavours.  May I warn you that speed is important here – get your hands onto as many wings as possible before they run out because I can tell you, it's super addictive. While I haven't tried the original wings from Portland, I'd have to say that this recipe did make some super darn good home-cook wings!
This dish requires preparation a day before.

Simply Irresistible Pok Pok Chicken Wings
If you love fried food with an intense flavour, you will not be able to put this down, let alone share with anyone.
Ingredients
12 chicken wings, remove wing tips
Vegetable oil
1 cup rice flour
¼ cup tempura flour (or batter mix)
¼ cup water
1-2 tsp Naam Phrik Phao (roasted chile paste), optional
Sprigs of vietnamese mint, cilantro (to garnish)
Pickled carrot, radish (to serve)
Sauce & Marinade
10 medium cloves of garlic
1 tsp sea salt
¼ cup warm water
½ cup fish sauce
½ cup fine sugar
Naam Phrik Phao
¼ cup vegetable oil
1 cup dried chillies
Drizzle of pure sesame oil
Instructions
The day before
Prepare roasted chile paste – heat oil in a saucepan over low heat. Once the oil is hot, add chillies and cook till it turns evenly dark brown. Use a slotted spoon, while reserving the oil, and transfer the chillies to a mortar and grind them to a coarse paste. Slowly add the reserved oil little by little until just enough to saturate the paste. It should look like that of a peanut butter texture. Lastly mix in sesame oil. Store in an airtight container at room temperature for up to 6 months.
Make the sauce and marinade the wings – Finely chop the garlic, sprinkle on the salt, then chop the two together for 15 secs. Transfer to a small bowl and add ¼ cup of warm water into the mixture. Let it sit for a few minutes. Strain the garlic mixture into a bowl. Using the back of a spoon, press and squash the garlic to extract as much liquid as you can. Reserve the garlic. Add fish sauce and sugar to the garlic water and stir until the sugar has dissolved. You should have 1 cup of fish sauce liquid mixture.
Put the chicken wings in a large mixing bowl, add ½ cup of the fish sauce liquid mixture. Reserve the other ½ for the next day. Toss well. Cover and refrigerate overnight, tossing the wings every hour or so.
Heat up enough oil in a small pan. Once the oil is hot, pour the reserved garlic and sauté until it's evenly golden brown. Transfer to paper towels to drain and cool. Once cooled, transfer the garlic into an airtight container. It can be stored at room temperature for a day or two.
The next day
Remove wings from the fridge and transfer to a colander. Drain the marinade well and completely for 15 mins.
Pour enough oil into a wok or large saucepan – enough to submerge the wings completely. Bring it to medium-high heat and oil temperature to 176 celsius.
In a large mixing bowl, mix the rice flour and tempura batter.
Fry the wings by batches – this step is important to retain the oil temperature. Toss them into the flour mixture – coat well and shake off excess flour. Slowly drop the wings one by one into the oil. Using chopstick or tongs, turn the wings around after 4 mins or so until golden brown. Transfer the wings to a cooling rack to drain. Let the oil temperature go back to 176 celsius before continuing the next batch.
To finish off the wings, in a wok, add ¼ cup water to the remaining fish sauce liquid mixture (1/2 cup) reserved from yesterday. Stir the sauce. Then add the (optional) roasted chile paste. Set the heat to high and bring to a boil. Cook until the mixture has reduced by half. Add the fried wings and toss them around in the sauce. Continue tossing until the sauce has become a sticky, caramel-colored glaze that coats the wings completely. Add the reserved fried garlic and toss the wings until the glaze has turned a shade darker.
Transfer the wings to a serving plate and serve with pickled vegetables and salad. Eat it while it's hot and sticky.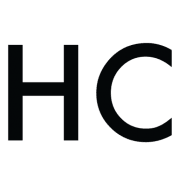 Josephine Chan
Josephine is a Melbourne-based food blogger with a passion for food and photography. She loves to cook recipes that remind her of her childhood and ignite the classic flavours she has loved from her home in Malaysia. Follow her journey through her blog, Burp! Appetit where she explores and experiment with home-style cooking from Malaysia, Asia and rest of the world.