Midtown Manhattan needs all the good restaurants it can get. Apart from a few gleaming exceptions (think Aquavit, Café China, Yasuda and a handful more), it is truly one of the mysteries of today how the capital of the world can have a part of the city so deprived of good restaurants as the blocks around Grand Central Terminal. Enter The Shakespeare. A British pub with solid focus on quality pub grub.
By Kalle Bergman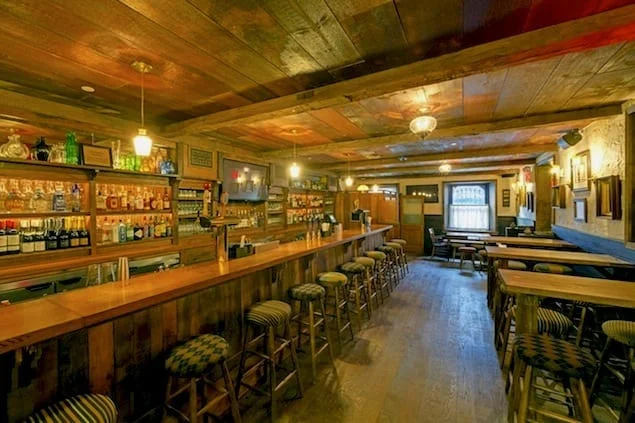 The Shakespeare, housed in the basement of the boutique extended stay hotel The William on 39th street between Madison and Park Avenue, opened early 2014 and has quitely been growing its clientele since it first started welcoming guests. The restaurant, alongside its more formal sister restaurant The Peacock – located upstairs in the same building – is the new project from the owners of the Jones Wood Foundry on the Upper East Side, a popular hangout for anglophiles with a craving for upgraded pub grub.
Similar to Jones Wood Foundry, The Shakespeare throws itself at traditional British tavern fare, with a focus on comforting classics like Shepherd's Pie, Fish & Chips and Scotch Eggs. There are also a few staples of American pub food like burgers, grilled cheese sandwiches and mac & cheese on the menu. Drink wise, there is a pretty decent focus on cocktails here, but beer definitely is the main libation pushed and served at The Shakespeare.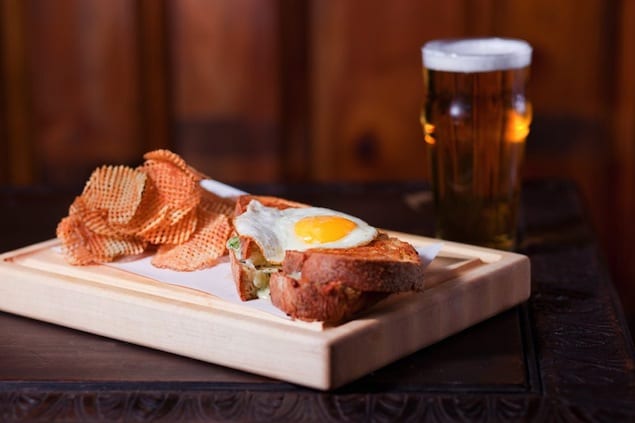 The food is solidly prepared, without too many creative twists or contemporary interpretations to clutter guests dinner experience. The kitchen seems to be focused on quality of ingredients and preparation rather than coming up with new takes on the classic dishes that fill up the menu. And from our perspective, that is liberating. A pub that serves very good pub grub, without trying to break out and be something else than… a pub.
The Lamb Shepherd's Pie is a true winter dish, and comes loaded with garlic that might scare some people off. Honest Cooking found it delicious, and cooked just long enough for the flavors to marry perfectly, and short enough to still have some texture in the lamb. The dish is served very ascetic, without any bread to accompany it. The servers are more than willing to cut you a slice of good bread if you ask for it, but it should really accompany the dish from the start. It is a dish that calls for being soaked up by good bread.
The house blend burger comes perfectly proportioned and cooked according to preference. Simply dressed, the blend of aged ny strip, skirt, short rib and chuck is kicked up with some bacon and cheddar cheese for a deep, meaty flavor that needs no extras. A burger well on par with some of the best in the city. The triple cooked french fries are not as good unfortunately, there is a lack of crunch there that drags down the overall impression of the otherwise fantastic burger.
The British Grilled Cheese Sandwich comes spiced up with just a hint of Stilton cheese – but do not fear. It is a highly subtle addition that just paints on an extra level of saltiness to an almost perfect grilled cheese sandwich. Other dishes, like the Fish & Chips, Rabbit's Pie, Bangers & Mash and Deviled Eggs deliver competently throughout – and I have yet to be disappointed with any dish at The Shakespeare.
The service at The Shakespeare is friendly, welcoming and courteous. As any restaurant just finding its sea legs, there have been small kinks here and there during our almost a dozen visits – but certainly nothing that takes away from a pleasant experience. The decor is that of a London back alley tavern, and it has a cozy feel to both design and materials used. I could personally do without the tv-screens in the bar, but I guess I'm the only one who doesn't go to pubs to watch tv. Just like most restaurants in this city, The Shakespeare seems to not be too worried with music – a rather random pop, country, rock playlist has been the soundtrack of most of my visits. A more concious music direction could help elevate the anglo-experience a few notches.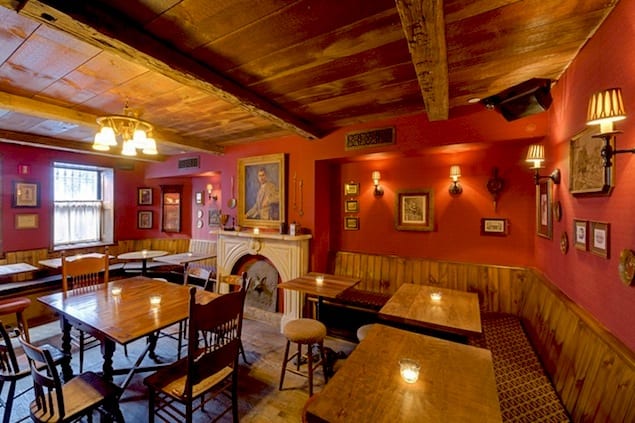 All in all, The Shakespeare is a very competent new establishment. The kitchen has an admirable focus on presenting simple dishes in the best possible way, without tampering too much with ingredients or playing too much with techniques. This is straight forward cooking, with very high quality ingredients and a warm atmosphere. Welcome to the neighborhood Sir!
---
---



THE SHAKESPEARE
24 E 39th St
(between Madison Ave & Park Ave)
New York, NY 10016
Phone (646) 837-6779
Website
---
---
The Honest Cooking Rating System
****** Six stars – Cooking on the highest international level. Service is impeccable and beverages are perfectly paired with the food. A world class dining experience.
***** Five stars – Represents cooking on an international level. Dishes look and taste great and display a personal touch. Service is highly professional making it a dining destination that is really worth a detour.
**** Four stars – This represents very good cooking with ambitions. Solid preparation of all dishes, only very few flaws. A restaurant that Honest Cooking recommends a visit to.
*** Three stars – Represents good cooking, and an above average restaurant, but without the more personal touches and craftsmanship that is demanded of higher ratings.
** Two stars – Represents average cooking. The restaurant doesn't reach a level where the food stands out as anything special, and service / ambience has flaws.
* One star – Represents sub-par cooking and service. A restaurant to stay away from.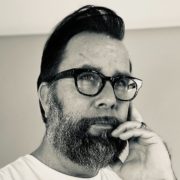 Kalle Bergman
Kalle Bergman is a food writer and media entrepreneur who is the founder of Honest Cooking and PAIR Magazine. As a food writer, his writing has been regularly featured in publications like Gourmet, Los Angeles Times, Huffington Post and Serious Eats. He is obsessed with simple food, more often than not from his native Scandinavia.