This post is sponsored by Cavit. Inspire your pairings and recipes with new wine ideas.
Valentine's Day falls on a Wednesday, it's smack dab in the middle of the week. We don't have the stamina to spend hours at a busy restaurant, but cooking an elaborate meal after work seems out of the question. With a little planning and preparation, you can spend under an hour on Valentine's Day preparing a stunning meal and pair it elegantly with wines.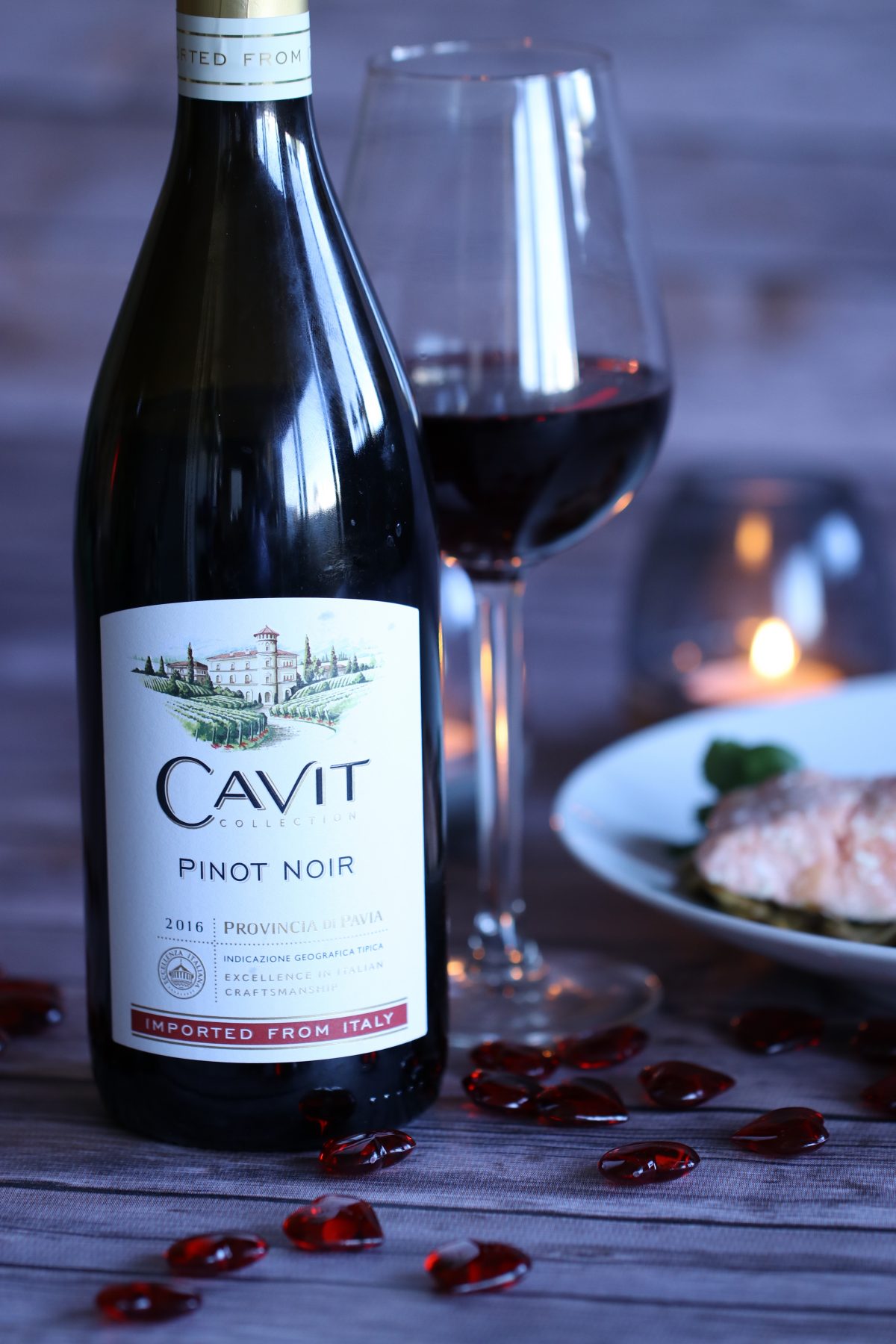 First, pick your menu. Choose a starter, side, main dish and dessert from below.
The Menu
Starter paired with Cavit Pinot Grigio
Zucchini Hummus OR Chili-Garlic Popcorn (no recipe needed, just pop, toss in oil or butter and season)
Side
Citrus & Radicchio Salad paired with Cavit  Pinot Grigio OR Brussels with Anchovy Butter paired with Cavit Riesling
Main
Polenta with Mushroom Ragout paired with Cavit Pinot Noir OR Linguini with Clams with Cavit Oak Zero Chardonnay OR Butter-Poached Barramunid Fish with Cavit Pinot Grigio or Cavit Riesling
Dessert
30-Minute Chocolate Cake for Two OR Espresso Brownies with Cavit Select Red Blend OR (for those with less of a sweet tooth) Fresh Fruit, Cavit Moscato and Cheese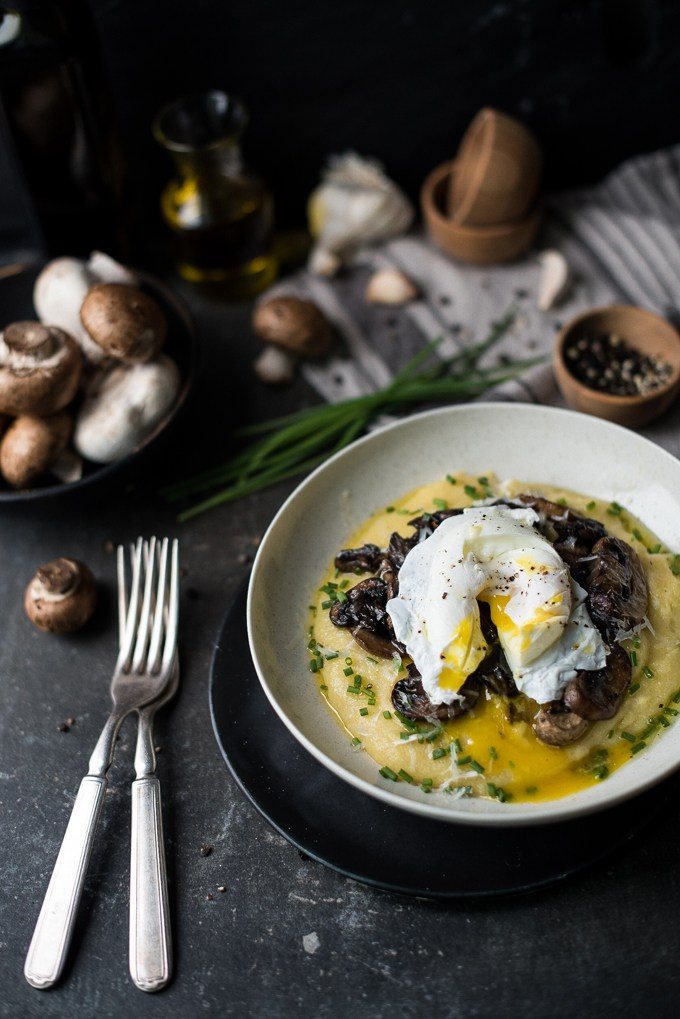 Starting the day before Valentine's Day…
First, select your menu, check out the dishes we have mapped out above and choose your recipes. After work on Tuesday, hit up your local wine store, or better yet (if allowed in your state), your grocery store that also carries wine. Search out Cavit wines based on the pairings below, they're quality wines at an affordable price, well-balanced, and pretty easy to find at your local wine store. Check out their store locator here first.
Be sure to pick up all your ingredients for your meal (maybe even some flowers too!) on Tuesday. Then, let the prepping begin. Plan on spending about an hour prepping on Tuesday.
Starter prep: If you're making the zucchini hummus, the whole thing can be made and blended today. Serve chilled on Valentine's Day with pita chips. This will take you about 25 minutes.
Side dish prep: If you're making the salad, make the dressing today. This will take about 5 minutes.
If you're making the brussels, trim and halve the brussels today. Make the anchovy-caper butter as well and refrigerate until tomorrow. This will take you 15 minutes.
Main dish prep: If you're making the mushroom and polenta dish, cook and roast your mushrooms today. This should take 15 minutes.
If you're making the linguini with clams, mince your garlic today, or wait until tomorrow. That's it! This should take 5 minutes.
If you're making the butter-poached fish, you can wash and cut your vegetables today. This should take 10 minutes.
Dessert prep: If you are making the chocolate cake for two, make the frosting today. This should take about 5 minutes.
If you are serving the espresso brownies, make them start to finish. The total time is 55 minutes, but it will only take you 20 minutes of prep time and the rest they will be in the oven baking while you clean up the kitchen.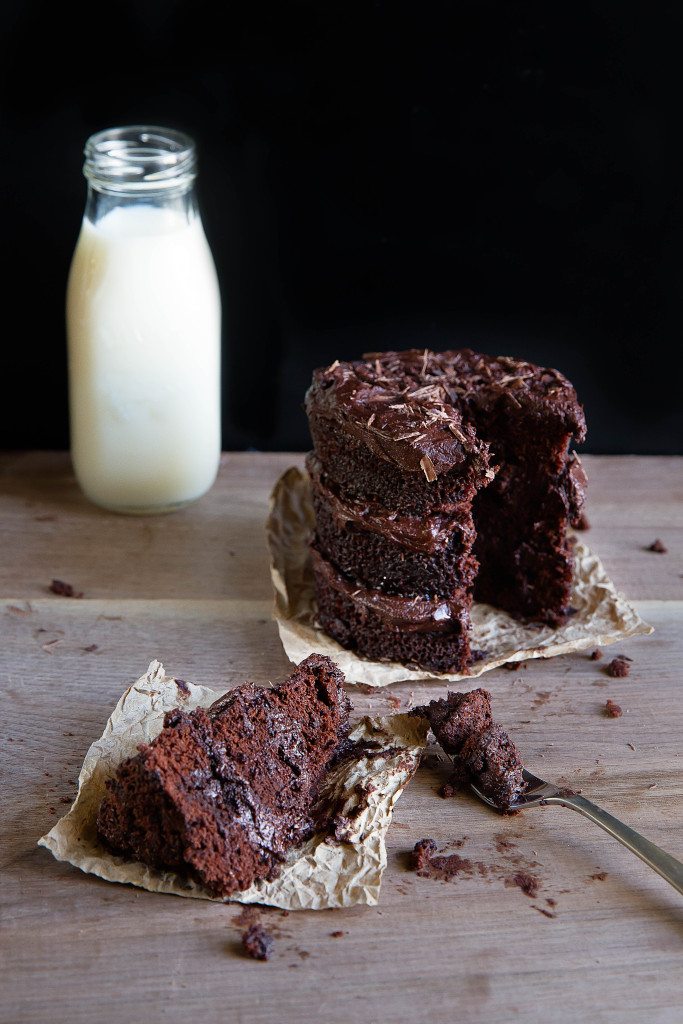 On Valentine's Day
Start to finish, here are the steps to follow to have dinner ready to go in under an hour. Plan on having your guest arrive about halfway through these steps. Use this time in the kitchen together to relax, enjoy wine and nibble on the appetizer while you finish up.
If you're making the polenta, start here. (If not, skip to step two.) Make the polenta, this will take 30-40 minutes. Once it's done, keep it warm on a back burner or in a warm oven.

If you're making the linguini, start here. (If not, skip to step three.) Boil your pasta and start making the clams and sauce.

If you're making the barramundi, start here. (If not, skip to step four.) Poach the vegetables. This should take about 25 minutes, most of it is inactive time, so move on to the next step while they cook. Once, they're done, add in the fish and bake for 10 minutes more. Then they're done!

You're probably about 20 to 30 minutes in at this point. If you're making the brussels sprouts for a side dish, now is when you want to throw them in the oven. Something in the oven? No worries, leave the temp as is for the main dish and let the brussels bake at that temperature. Now, you should also be pulling out the anchovy butter you made yesterday and warming it up so it can pour over the sprouts when they come out.

Your guest may have arrived! Set out the hummus and pita chips or start popping the popcorn. As you chat, pour yourselves glasses of

Cavit

Pinot Grigio. This refreshing wine is fun with the rich hummus or the spiced, crunchy popcorn and will get your palate ready for the meal ahead.

Next up, make your salad. This should take you about 10 minutes. Ask your guest to help if they like being in the kitchen. If you're making brussels instead, skip to step 7.

If you're making the polenta, now is the time to start heating the water for your poached egg. (If not, skip to step 8.)

Plate up the side dish and take it to the table. Ask your guest what they would like to drink with the meal. If you're serving the salad, let them know the Pinot Grigio they are enjoying now would be a perfect pair or the Riesling is a sweet fun opposite with the acidic brussels sprouts. For the main dish, recommend the Pinot Noir with the earthy mushroom polenta, an unoaked Chardonnay with the creamy, clam pasta or the same refreshing Pinot Grigio with the buttery fish. But remember! Pamper your guest, if they want to drink Pinot Noir all night, regardless of your pairing suggestions, let them.

Plate up the main dishes and eat!

Wind down a bit after dinner and work up an appetite for dessert. Clear the dishes and reset the table with clean plates. Move to the kitchen to hangout and take 5 or 10 minutes to make the cake for two. (It's a stack of mug cakes, how genius!) Or cut, the brownies or plate up the cheese and fruit.

Using the wine suggestions above, offer your date a final glass to go with their sweet treat.
Happy Valentine's Day!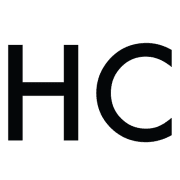 Honest Cooking
The Honest Cooking editorial team handpicks inspiring culinary stories to share with you that we think are beautiful. As an international online culinary magazine with the ambition to truly change the face of online food media we hope to create an inspiring place for serious culinary debate, salivating recipes, interesting food news and international food-fun.