High Quality Italian Cuisine Served at the New Serafina Location in Tribeca NY.
Energy and passion are the clear driving forces that propel the owners of Serafina to make their restaurants top notch. This energy and passion is lovingly carried into every aspect of their restaurants and their style of operating business. Their new location in Tribeca, located at 95 West Broadway, is no exception. Vitality and love are pouring out of every corner of Serafina Tribeca; the ambience of the entire space is fresh and modern while also feeling cozy and comfortable, encouraged by the words "Eat" and "Love" spelled out in multiple different places inside.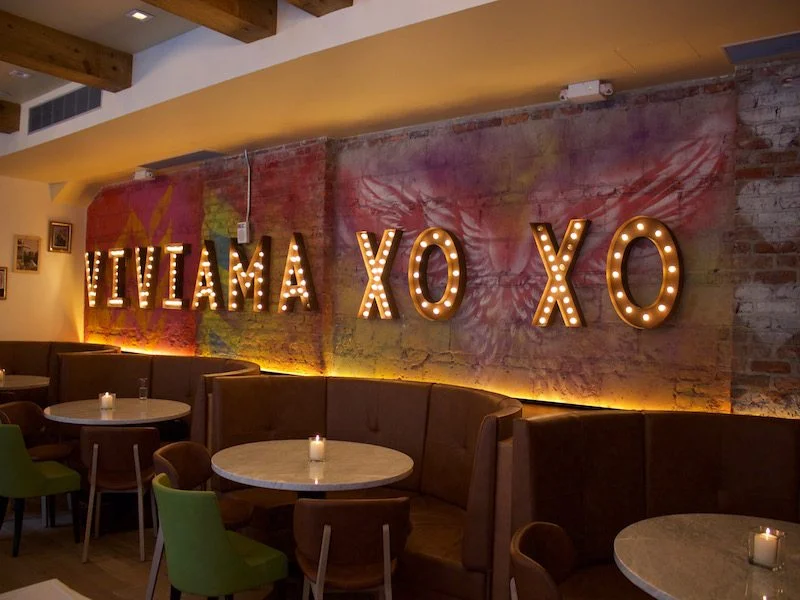 Owners Fabio Granato and Vittorio Assaf call Serafina an "affordable luxury". Every year the two go on an expedition to hand select the best of the best in terms of fresh and flavorful ingredients, and every plate served reflects the integrity and quality of their ingredients. Their dishes include succulent carpaccio di filetto & tartufi neri, prime filet mignon with warm black truffle sauce and potatoes, or their luscious farfalle al limoncello, bow tie pasta with lemon, cream, and baby shrimp.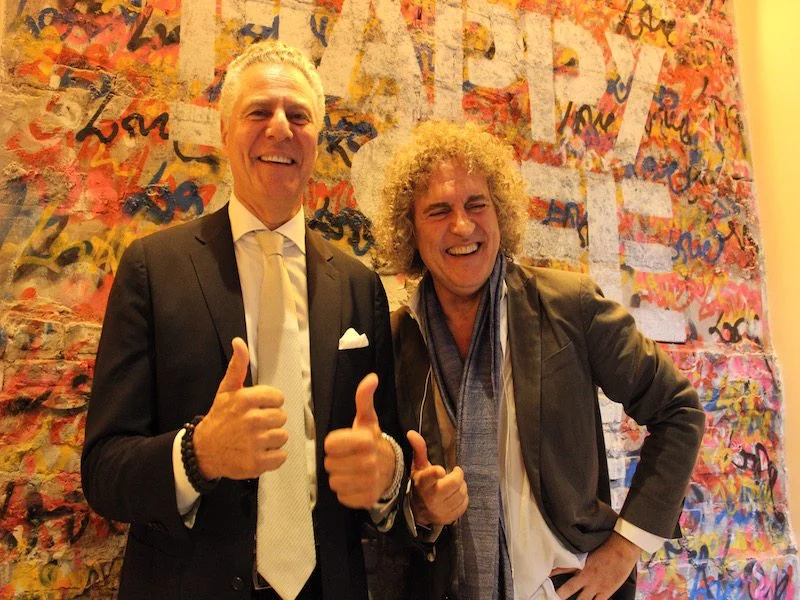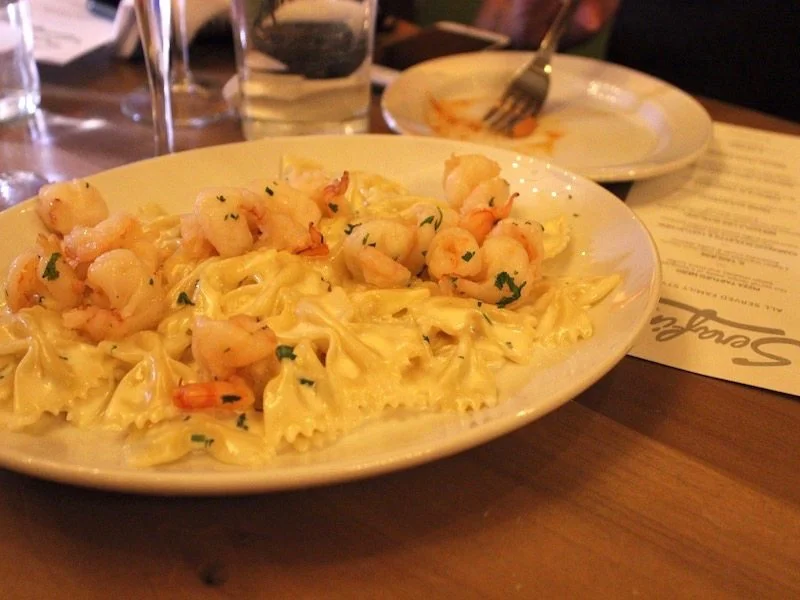 To an outsider, there may seem to be a disconnect between the luxurious, trend-setting vibe of Serafina and the hearty, family style food that arrives on large platters, because often modernity and trendiness can convey a sort of stiffness and refinery that is not meant for everyone. However, Vittorio and Fabio create this clash in ambience and food in order to draw attention to the purity and precision with which they select their ingredients, and how their goal is to spread their high-quality food to people of all walks of life. Food is what brings people together, so no matter how luxurious the food is, it will always serve as the center of loving and bonding moments at every table.
What makes Serafina Tribeca unique?
Well, Fabio and Vittorio make it clear that every restaurant they open is treated as though it is their one and only. Every new restaurant has them riddled with goosebumps, and despite having opened on the 21st anniversary of the first ever Serafina location, Fabio and Vittorio have not lost an ounce of drive and determination to serve family and friends in every neighborhood their restaurants reside. All of the meals in Serafina Tribeca are served family-style, in order to foster exactly what they think is so important about a restaurant: serving people high quality food, laughter, and cozy Italian-home style happiness.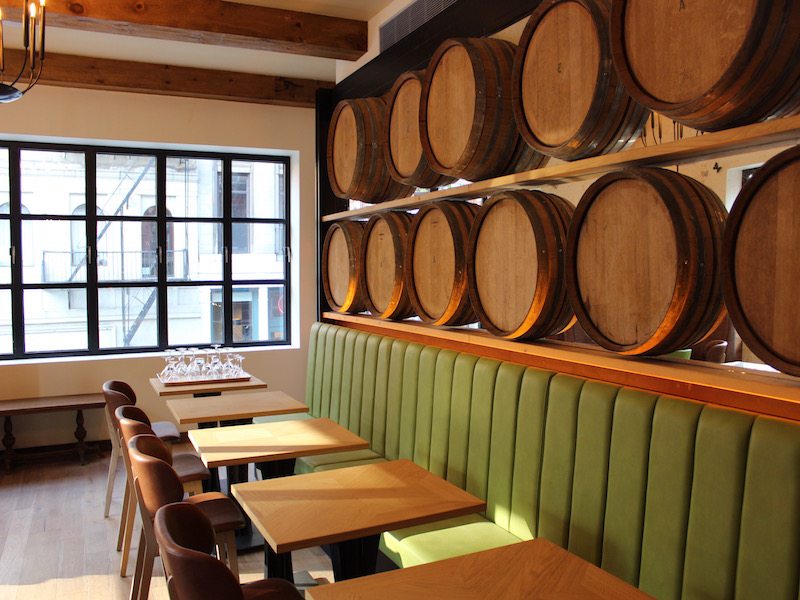 Serafina Tribeca is meant to be a place for all of the families and coworkers that can be found nearby in residential and office buildings to come and eat and enjoy themselves amongst company. Fabio and Vittorio chose Tribeca for precisely this reason; there's no beating the culinary culture and fast-paced, energetic people that fill the nearby streets. Both of the owners work hard to ensure quality in each and every one of their restaurants by providing high-class food and training their kitchen staff to absolute perfection to make sure that every plate brought to your table is one that will definitely leave an impression on your taste buds.
Serafina Tribeca should go on every individual's Manhattan restaurant bucket list, and it's no doubt that Vittorio and Fabio will be back to opening more luxurious and loving spots before you know it; they even let on that their next project is their first ever hotel with attached seafood restaurant, coming to Puerto Rico by the end of autumn.
To book your reservation and for more information visit serafinatribeca.com
Kathleen Giunta
Kathleen is an aspiring lawyer who is passionate about cooking, baking, and trying new foods. When she's not working or studying, she enjoys going to concerts and reading whatever book she can get her hands on at the time.