Scream-Worthy Halloween Drinks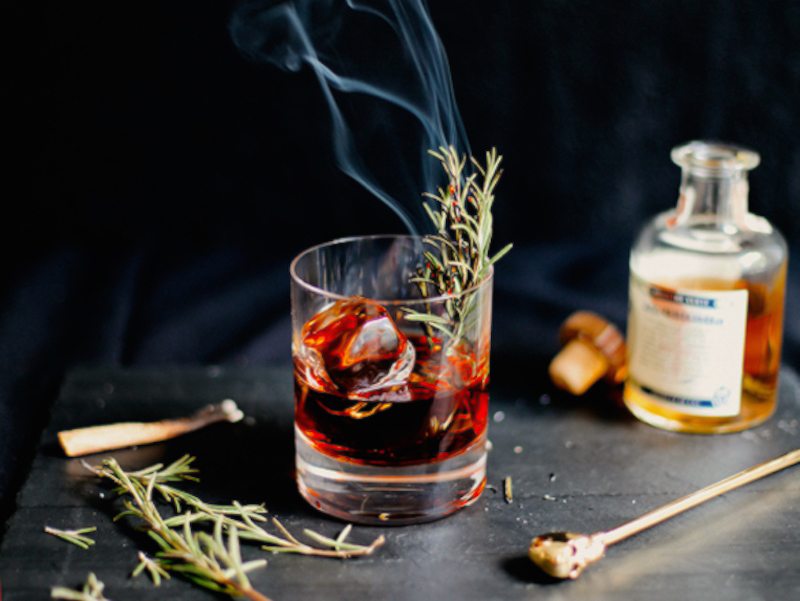 Try some of these eerie drinks to get in the Halloween spirit. They will be perfect for any adult party, or for unwinding after trick-or-treating with your kids.
Vampire's Dream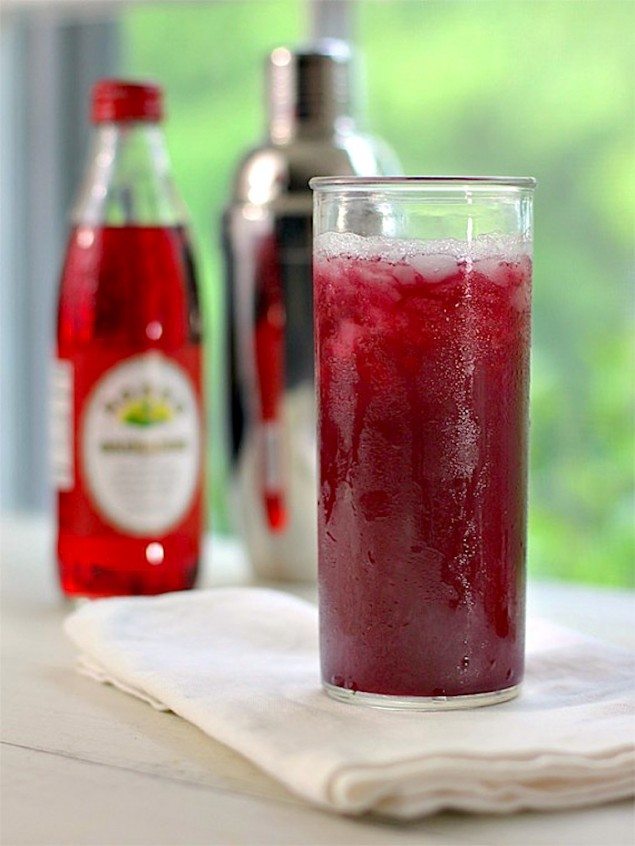 Ezrapoundcake.com
Get into character and make this deep red cocktail. Spiced rum and grenadine gives the drink that kick it needs, while cranberry and pomegranate juice create that bold red you're looking for. Stay blood thirsty friends! Click here for the recipe.
Halloween Sangria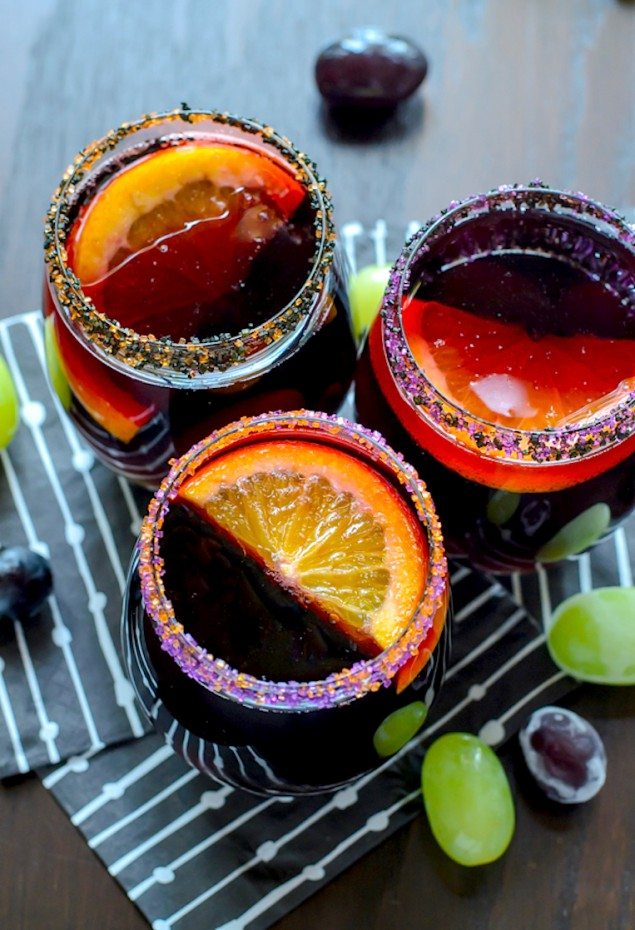 Wellplated.com
There's always a way to make sangria work. Grapes and orange slices keep this cocktail fruity. It remains connected to the season with tingly cinnamon and a Pinot Noir of your choice. Find the recipe here.
Poison Apple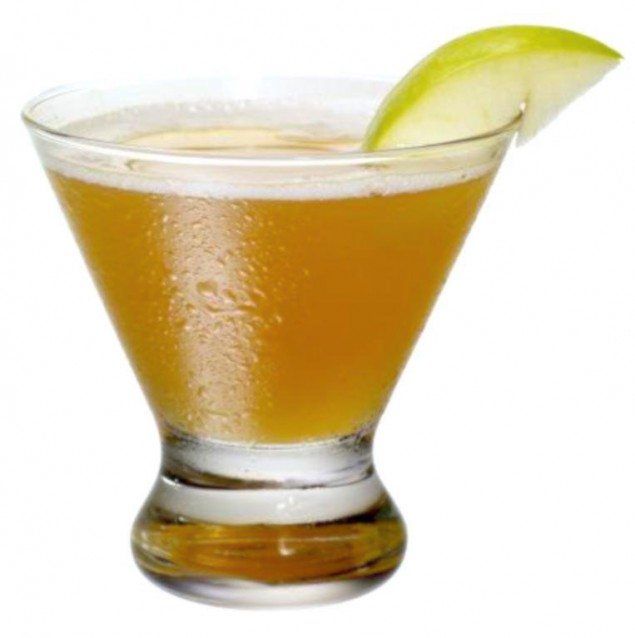 Sidney Frank Importing Company
This Poison Apple is princess friendly. Enjoy the classic fall apple flavor with simple, complimentary add-ins. Cider is the perfect mixer for vodka and Grand Marnier. To taste this cocktail, click here.
The Devil's Margarita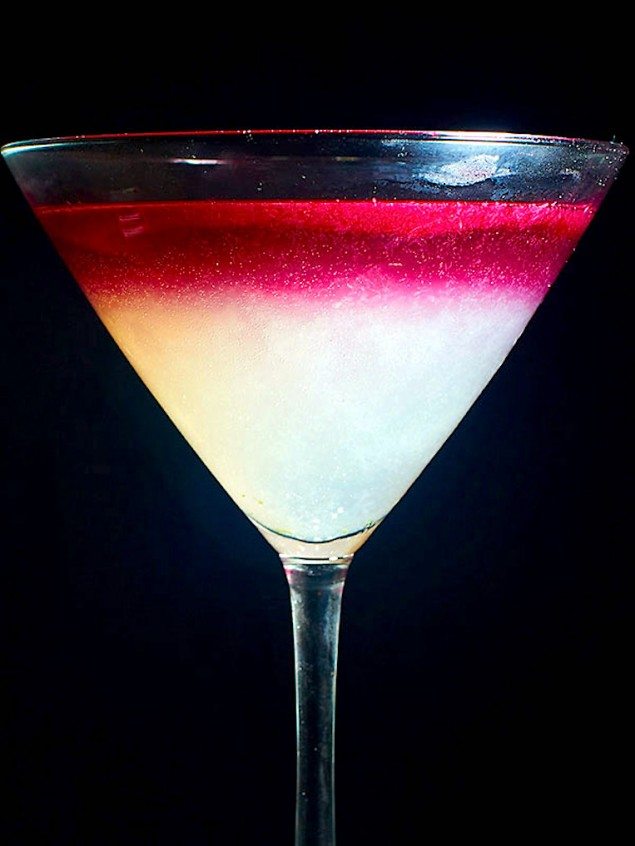 Showmetheyummy.com
Dance with the devil on Halloween! This margarita showcases tequila blanco and red wine. A great balance of sweet and tart comes through in this cocktail. Here's the recipe.
Harry Potter's Alcoholic Butterbeer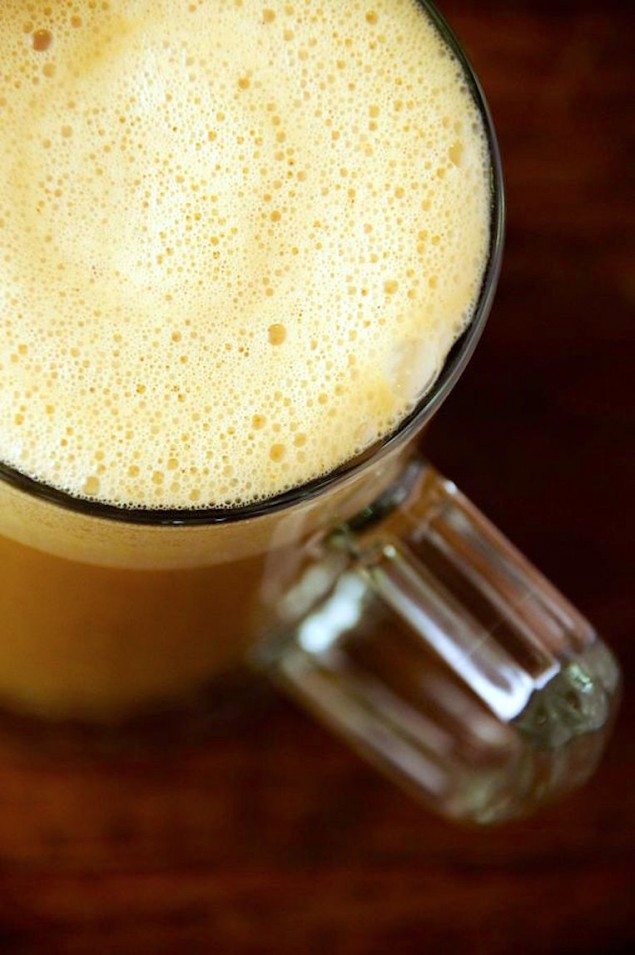 Foodinliterature.com

Celebrate Harry Potter and the wizarding world with their famous butterbeer. Unsalted butter and egg yolks make this beverage nice and creamy, while a British ale satisfies the beer flavor you're looking for. Find the recipe here.
Black Widow Venom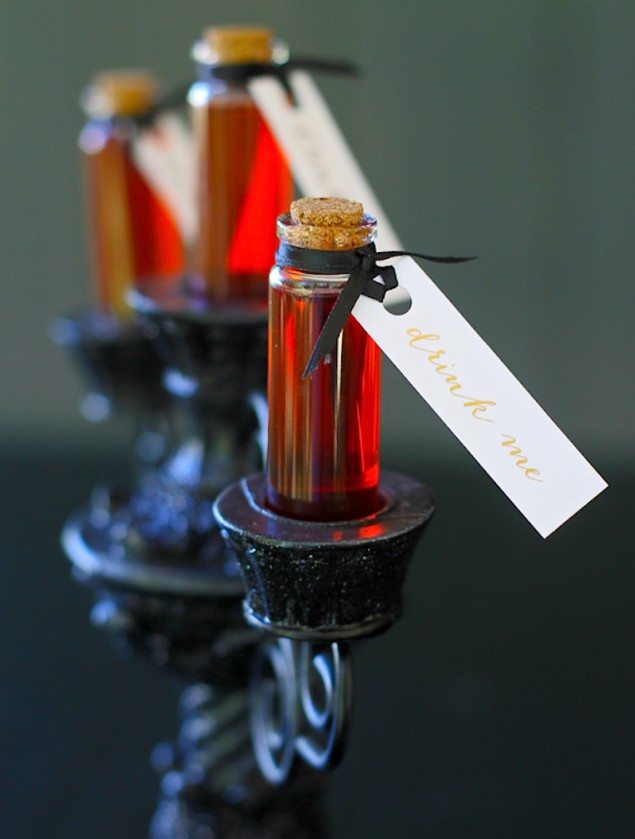 Theshabbycreekcottage.com
Create a tempting vile of venom with only two ingredients. Grenadine and whipped cream vodka mix well together in this decorative cocktail. These little bottles are sure to be a crowd pleaser. Get the recipe here.
The Blackbeard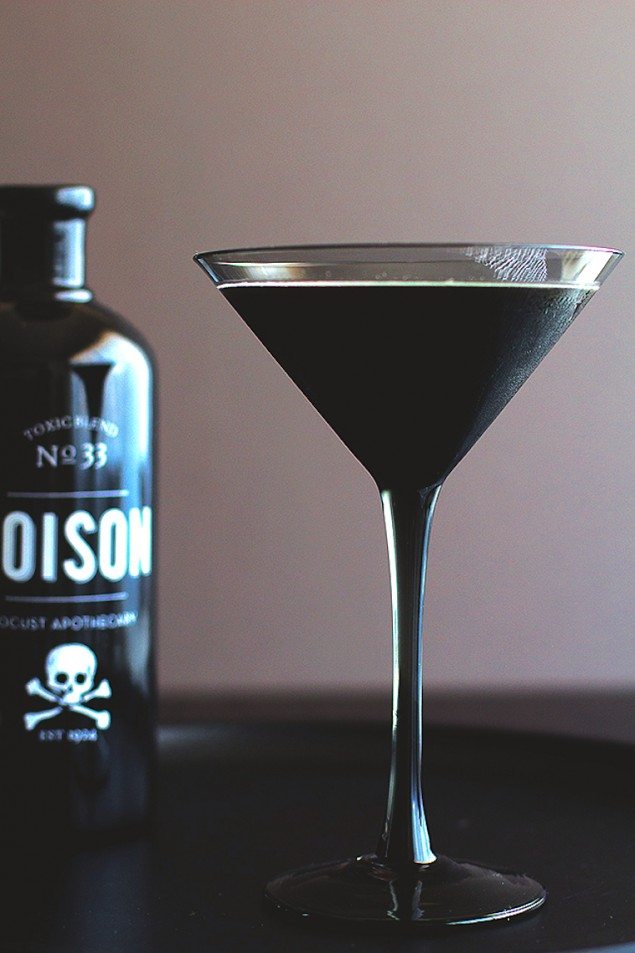 Honestlyyum.com
Who knew poison tasted so good. Here's an innovative cocktail that'll go great with anything you serve to a party of ghouls. Spook your guests with a fresh combination of spiced rum, crème de cacao, chocolate stout, and squid ink. Click here for the recipe.
See Also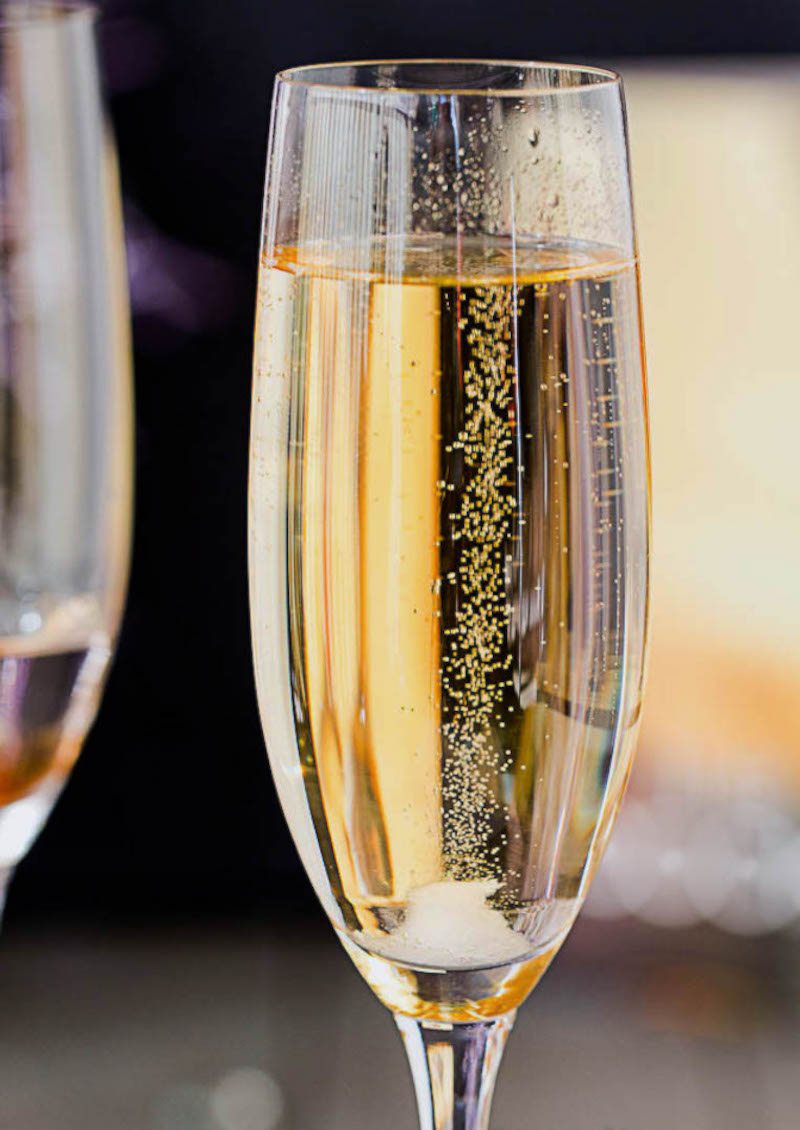 Pumpkin Spice White Russian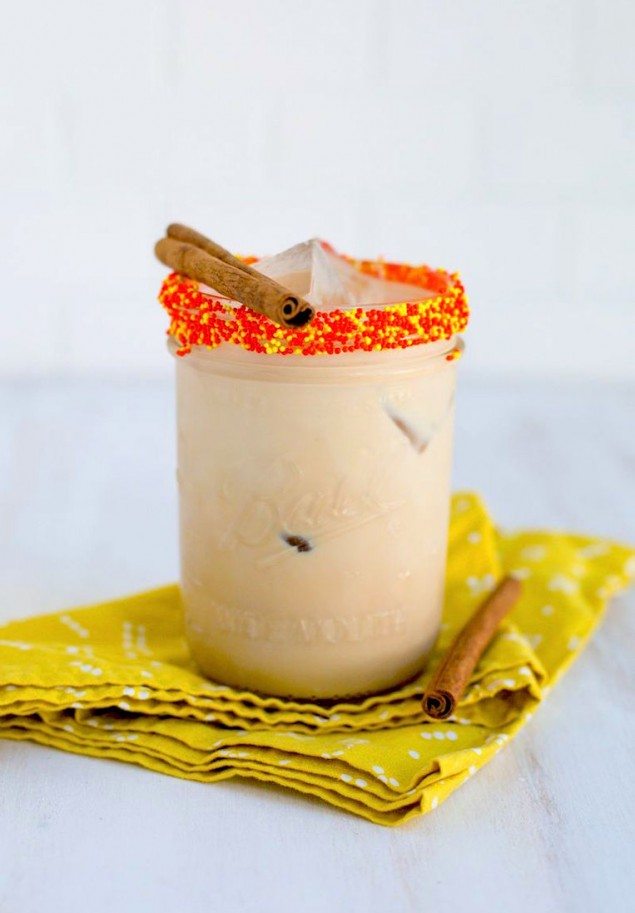 Abeautifulmess.com
When the night calms down and the kids are finally in bed, relax with this fall White Russian. Pumpkin spice syrup and cinnamon sticks are what defines this recipe. Make it decorative with sprinkles on the rim if you're sharing with someone else. Give this recipe a try.
Sleepy Hollow Cocktail
Thejewelsofny.com
This smoking beverage is for the witches flying around. Brew up something fierce with absinthe, mezcal, and rosemary. The Sleepy Hollow Cocktail is definitely worth sharing. Click here to get the recipe.
Candy Corn Martini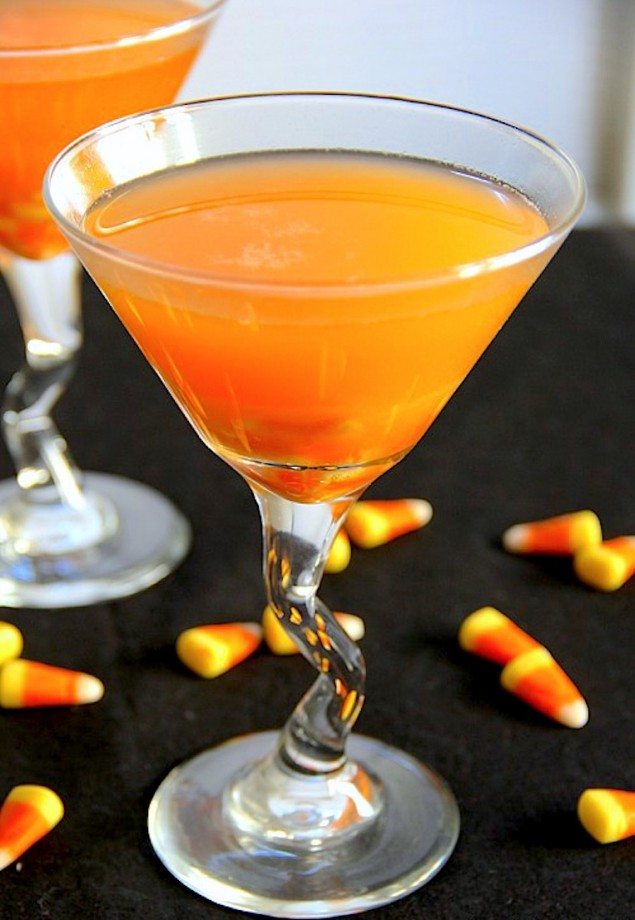 Eat-drink-love.com
Candy Corn is an all around favorite this time of year. Adults can enjoy it too, especially when booze is involved. Candy Corn infused vodka, butterscotch schnapps, and so much more makes this martini perfect. To give it a try, here's the recipe.
Stay classy and creative this Halloween. You'll be sure to find that any one of these cocktails will make you, your friends, and family happy to be undead. Cheers!
Ashley Smith
Ashley was raised on Guatemalan and West Indian cuisine; both backgrounds are filled with vibrant flavors and spices. Working at a French bakery in the past--and getting introduced to craft beers and cheeses during her time at the University of Vermont--has piqued her interest in experimenting with food.