Meagan Mastriani celebrates with the help of Bonnie's Kitchen – a welcome departure from bargain boulangeries in Seoul.
By Meagan Mastriani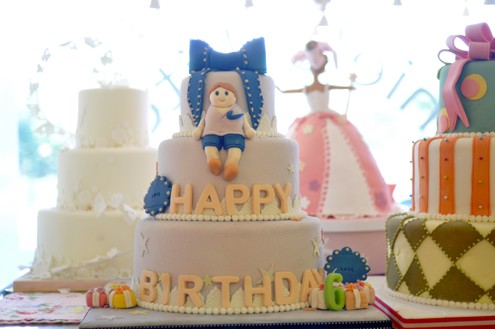 October brings the six-month anniversary of Savoring Seoul, and there's no better way to mark the occasion than with cake! Luckily, my lovely friend SeoYoung, owner of Bonnie's Kitchen in Wangsimni, was able to help me celebrate in style. Of course I have to share this little gem of a shop with you all. (Thanks again for the wonderful cake, SeoYoung!)
I first met SeoYoung about a year ago, when a friend bought me the flier for her shop's Grand Opening. At that time, Bonnie's Kitchen had a cupcake counter with a variety of delicious to-go treats. Since it was just around the corner from my workplace, I stopped in whenever I needed a quick sweet fix. Each time I visited, SeoYoung was eager to chat, and I learned a lot about the kind lady behind the beautiful pastel creations.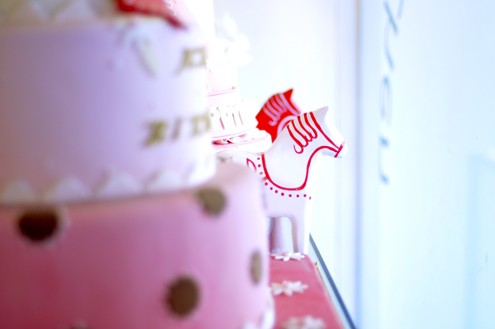 SeoYoung learned to bake at a culinary school in Soho, where she developed her appreciation for sugarcraft. After several years in New York City, she began to feel homesick and decided to return to Korea and share her talents with Seoul.
Her bakery is a rarity in this city, where chain stores like Paris Baguette and Tous Les Jours flourish. Bonnie's Kitchen is a welcome departure from those bargain boulangeries. It only takes a quick peek at all the custom-made creations in the window to tell that Bonnie's is one-of-a-kind.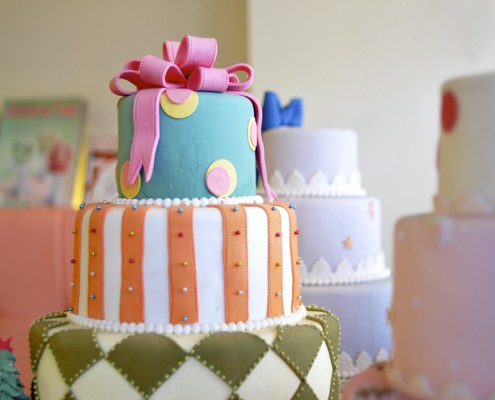 SeoYoung has had great luck cornering this niche market, and Korean customers are plentiful. Still, she hopes to bring in more English-speaking customers from foreign countries like America and Canada. She is always excited to have Western visitors and wants potential customers to feel comfortable doing business with her. Since all of her goods are made-to-order (unfortunately, the cupcake counter was closed after she realized it was too much extra work), she understands why English-speakers might hesitate to place an order on a form that is in Korean. She encourages non-Korean speakers to send her e-mail inquiries (see Bonnie's blog at http://blog.naver.com/pooh79seoul.do for more information).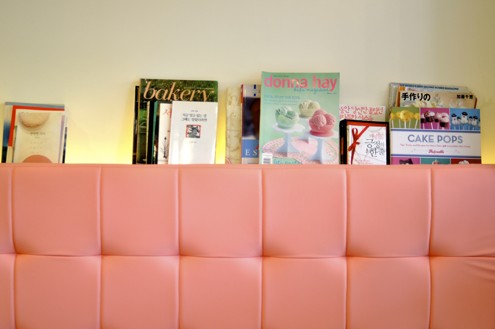 A note of caution: SeoYoung's cakes appeal to a Korean palate, accustomed to sweets that aren't so, well, sweet. Don't let the half-inch layer of fondant fool you — the treats at Bonnie's Kitchen aren't as sugary as a Western customer might expect. SeoYoung says her Korean customers prefer their cakes to have subtle flavors, but she could sweeten up the recipe for those who like it rich. Most of her cakes are chocolate. As she says: "Who doesn't like chocolate?" However, she does accept requests for other flavors, one of her personal favorites (and mine, too!) being carrot.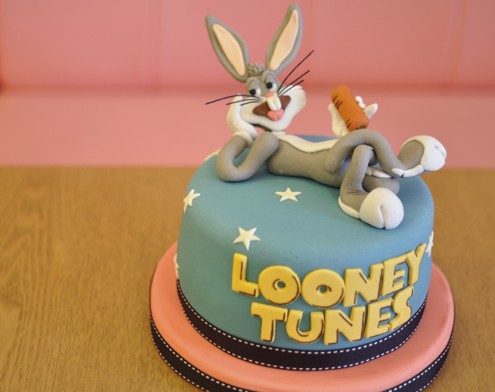 See Also
With just a glance at one of these cakes, it's easy to see that a lot of time and effort goes into their production. Still, SeoYoung says, a lot of customers are shocked by the price tags (which start around $70USD). Admittedly, I didn't understand the true value of the cakes either, until SeoYoung explained the baking and decoration process to me.
She estimates that a typical order takes around five hours of solid work to complete (more complicated orders can take up to several days). She has no patterns or molds for any of the cake toppers. If a customer wants a cake featuring a popular cartoon character, for instance, SeoYoung searches the internet to find a picture of the character in a unique pose and recreates it with her sugar and cornstarch mixture. She says the most challenging requests are her favorites.
On top of the intensive labor, she says, the ingredients can be costly — especially the dyes, since several colors are often necessary to create just one particular hue. SeoYoung said that a person who has never tried this kind of sugarcrafting might not look at the lavender icing on a cake and realize that she had to mix three different colors to create that perfect shade. When you factor in all these elements, it's easy to see that you get what you pay for at Bonnie's Kitchen.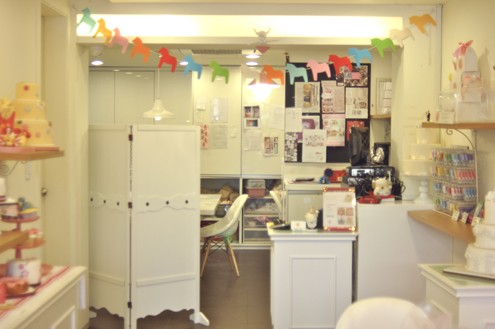 SeoYoung also offers private baking classes, and she says most of her pupils graduate with a new-found understanding of the difficulties of her job. Students are often surprised at just how hard it is to master sugarcrafting. SeoYoung makes it all look so easy, despite the immense amount of work. It's clear that for her, it's a labor of love. She loves to make cakes, and I love to eat them. Perfect.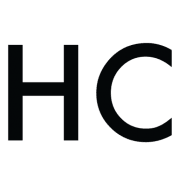 Meagan Mastriani
Meagan Mastriani is a culinary photoblogger living in Seoul, South Korea. As a lover of the city's flourishing independent cafe scene, she spends much of her time exploring backstreets to find hidden treasures. With an eye for art and design, she is usually attracted to places that are both visually and gustatorily pleasing. She invites friends and fellow food enthusiasts to join in her adventures as she discovers the best that local eateries have to offer and hopes to entice you to visit her beloved city.