Honest Cooking loves all things green. Like this Sauce Verte for instance, made the old fashioned way.
By Kalle Bergman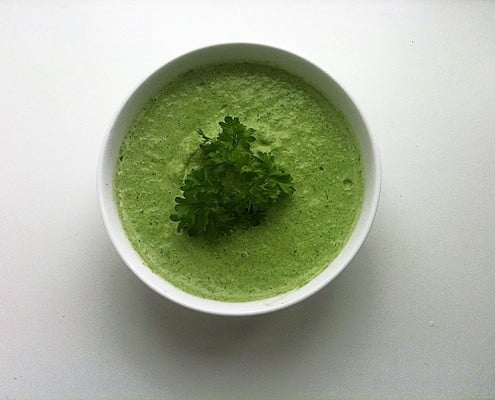 This is one of my all time favourite side dishes. Sauce Verte – the green French sauce with a history that goes all the way back to the renaissance. What's so good about it? Besides the fact that it tastes great, it is really simple to make, and it goes very well with almost any type of dish. As a dip served with some homemade breadsticks. As a fresh sauce for fish or pork. Or together with just about anything that you'd put on the barbeceue. It never really goes wrong.
Many modern recipes turn this lovely sauce into merely a mayonnaise with some herbs in it – but I prefer the old fashioned version, packed with serious amounts of spinach, fresh herbs and garlic.
HOW TO
Serves 8
2 Cups (5 dl) organic mayonnaise (homemade if you have the time)
6 Tablespoons finely chopped spinach
4 Tablespoons finely chopped parsley
2 Tablespoons finely chopped dill
2 Tablespoons finely chopped chives
1 Tablespoon finely chopped tarragon
3 Cloves of garlic, finely chopped
2 Tablespoons lemon juice
Salt & Pepper
1. Gently mix all the ingredients in a large bowl. Season with salt and pepper, and leave in the fridge for at least one hour before serving.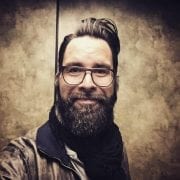 Kalle Bergman
Kalle Bergman is a food writer and media entrepreneur who is the founder of Honest Cooking. As a food writer, his writing has been regularly featured in publications like Gourmet, Los Angeles Times, Huffington Post and Serious Eats. He is obsessed with simple food, more often than not from his native Scandinavia.