Natalie McLaury considers herself a bit of a hoarder when it comes to magazines. Never one to pass up a good deal on a subscription, it's to the point where she now finds herself receiving a magazine in the mail several times a week. Most of the time, she rips out pages of recipes but fails to actually create the recipe in her kitchen. Not anymore! Join Natalie as she cooks the magazines.
By Natalie McLaury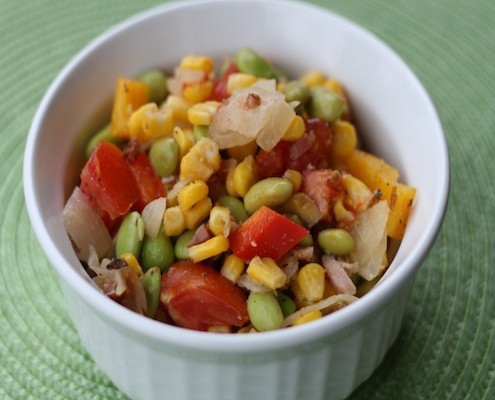 I've spent the last, oh, six months or so dreaming of summer. Cold weather and I are not friends. If I'm being honest, I'm typically a little crabbier and quicker to complain during the long winter months. This isn't something I'm proud of and it's something I'll work on…maybe next winter. It's around this time of year that I really need a change of pace or, more specifically, a change of weather. Thankfully, we've wisely started taking vacations in March, which helps squash my complaints for at least a little while. But what if you can't take a vacation? How do you deal then?
In my opinion, we have to force winter out. While cold temperatures may still linger, I'm going to pretend like they aren't. I tested my theory by making this edamame succotash. Published in August, it's clearly a summer recipe, ideal for an outdoor barbecue with friends. Granted, I made some sacrifices by making it in this weird transitory season of winter to spring. Rather than fresh corn and fresh basil, I opted for frozen corn and dried basil. These substitutions did not detract from the bright freshness of this salad. If I closed my eyes while taking a bite, I could almost feel the warm sun on my back and smell the cheeseburgers on the grill.
Whether you make this now, in an attempt to convince yourself that winter is behind us, or you wait until warmer months, I think you will find this dish rather wonderful. If you're not a vegetarian, don't omit the bacon. Bacon does wonderful things to food, even in small quantities!
Edamame Succotash
From Cooking Light August 2010
Ingredients:
-1 slice center-cut bacon
-1 tbsp (.5 oz) butter
-2 cups (300 g) chopped sweet onion
-2 cups (300 g) fresh corn kernals (I substituted frozen corn)
-1 (16 oz.) bag frozen, shelled edamame, thawed
-2 (30 ml) tbsp red wine vinegar
-1/2 tsp (2 ml) salt
-1/2 tsp (2 ml) freshly ground pepper
-1/2 tsp (2 ml) sugar
See Also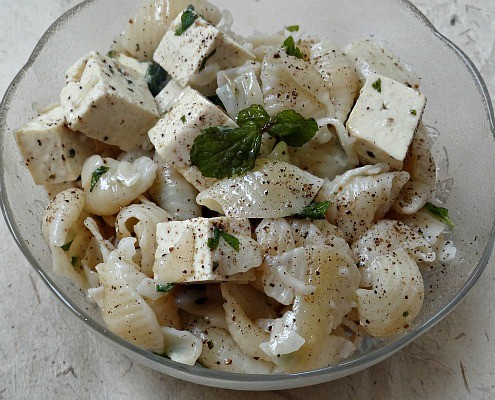 -3 plum tomatoes, coarsely chopped
-1 red bell pepper, seeded and coarsely chopped (I also added 1/2 yellow bell pepper)
-3 tbsp (45 ml) torn basil (I substituted dried basil)
Directions:
1. Cook bacon in a nonstick skillet over medium heat, until crisp. Remove bacon but keep drippings in pan. When bacon cools, coarsely chop and set aside.
2. Increase heat to medium-high and melt butter. Add onion, sauteing for three minutes. Add corn and cook for an additional three minutes. Add thawed edamame and saute for three minutes.
3. Stir in red wine vinegar. Add salt, pepper, sugar, tomatoes, and bell pepper, cooking for 30 seconds and stirring occasionally.
4. Remove from heat. Mix in bacon and basil, tossing well. Can be eaten warm, at room temperature, or cold. (Store in refrigerator if not eating immediately)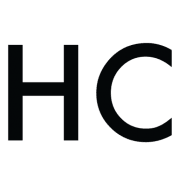 Natalie McLaury
Natalie McLaury is a St Louis based food writer with a passion for real food and experimenting in the kitchen. Her cooking ranges from healthy three course meals to decadent desserts, and she shares many of her food tips and recipes on her successful The Sweets Life blog . As an avid runner and fitness expert, she also gives the occasional tips on how to combine a serious interest in health with a sweet tooth.