Spruce up plain chocolate chip cookies with this chewy, salted caramel cookie recipe. A classic gets a great update when stuffed with caramel and topped with sea salt.
By Jocelyn Delk Adams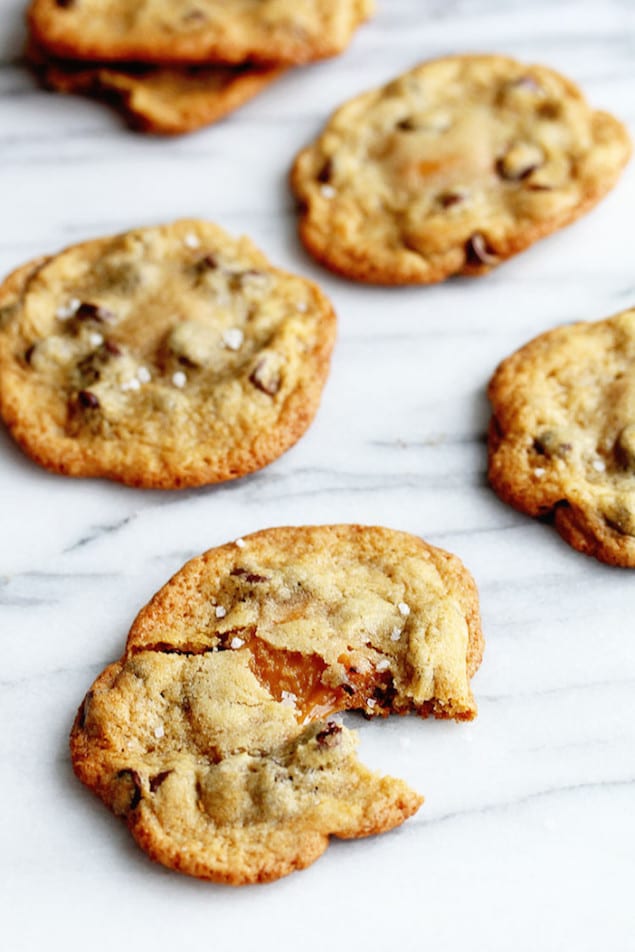 What makes my original chewy chocolate chip cookie recipe so masterful is the perfect texture. It doesn't get any better, that is unless you decide to stuff it with caramel and sprinkle on some sea salt. I actually surprised myself with how insanely amazing these are.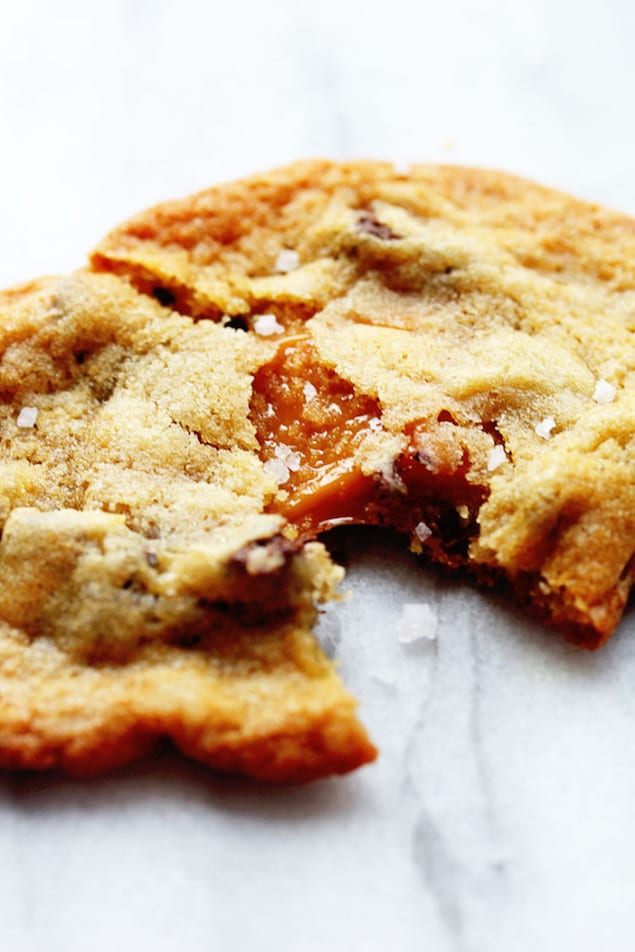 See Also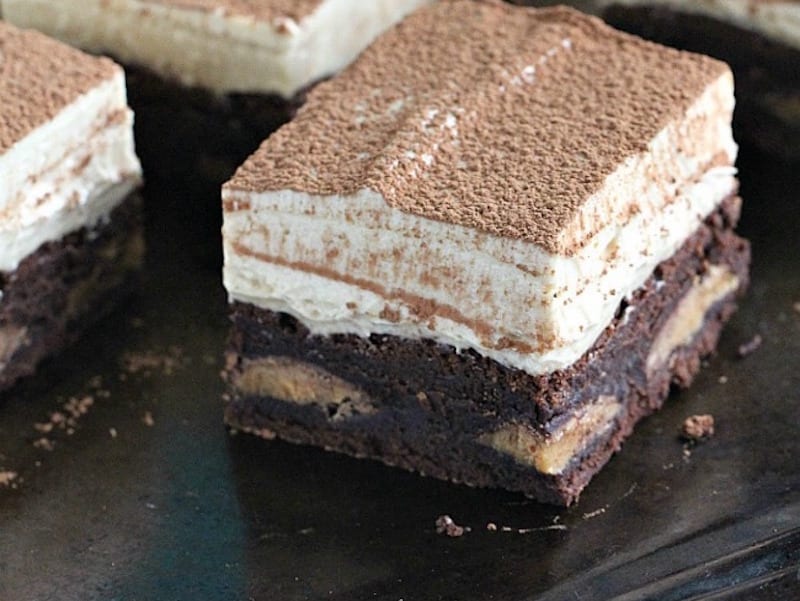 I love caramel and bringing the worlds of my chocolate chip cookies and caramel together was the best idea I have had in a while. I am elated it turned out so wonderfully. The cookies are much bigger than the standard cookie but the result is more deliciousness right? I baked these a little longer than I usually do to get more golden color and a bit of crispiness on the edges but if you love them chewier just bake them for a shorter amount of time.

Salted Caramel Cookies
Spruce up plain chocolate chip cookies with a salted caramel. A classic gets a great update when stuffed with caramel and topped with sea salt.
Author:
Jocelyn Delk Adams
Recipe Type:
Baking, Dessert
Serves:
16-20 large cookies
Ingredients
2½ cups all-purpose flour
2 teaspoons cornstarch
¾ teaspoon salt
1 teaspoon baking powder
1 teaspoon baking soda
1 cup unsalted butter, softened to room temperature
½ cup granulated sugar
1½ cups packed brown sugar
1 large egg plus 2 egg yolks at room temperature
1 tablespoon pure vanilla extract
2 cups semi-sweet chocolate chips
Individual wrapped caramels
Sea Salt
Instructions
Preheat oven to 350 degrees.In a medium sized bowl, whisk together flour, cornstarch, salt, baking powder and baking soda and put aside.
In the bowl of your mixer, add butter and both granulated and brown sugars and cream together for 3-4 minutes on high until light and fluffy.
Next add in eggs one at a time beating until incorporated. Then add in pure vanilla extract and beat until smooth.
Turn down your mixer to low and add in flour mixture in three intervals beating after each addition until well-combined. Lastly, stir in chocolate chips.
Place dough in the refrigerator for at least 1 hour. Two hours is even better.
Scoop cookie dough in balls the size of a tablespoon. Add an unwrapped caramel to the center of 1 ball of dough then add another ball of dough to cover the caramel. Roll into one larger ball of dough
and place on parchment paper lined cookie sheet at least 1½ inches apart.
Bake 11-14 minutes. Cookies may seem a little undone but remove from oven if you like them soft and chewy. If you want them more crisp, bake 14 minutes or longer.
Sprinkle with sea salt and serve.
Jocelyn Delk Adams
Jocelyn Delk Adams is the founder of Grandbaby Cakes, a food blog inspired by her grandmother devoted to classic desserts and savory recipes, modern trends and showcasing the pastry field in an accessible way. She is a brand ambassador and writer for top brands such as Pillsbury, Better Homes and Gardens, Parade Magazine, Safest Choice Eggs, KitchenAid, Dixie Crystals Sugar, Jif Peanut Butter, and many more. In the short span of 2 years, Grandbaby Cakes has been featured in Better Homes and Gardens, Ebony Magazine, The New York Times Online, Refinery 29, Cupcakes and Cashmere, The Kitchn, Fox News, WCIU, Chicago Social Magazine, the Chicago Sun-Times and Splash Magazine, among others. She is currently writing her first cookbook which will be published in Fall of 2015, and is the founder of A Charitable Confection, an annual anti-violence dessert fundraiser featuring the top bakeries in Chicago. Jocelyn hopes Grandbaby Cakes will inspire a new generation of dessert enthusiasts to learn to bake and not feel guilty about enjoying dessert.