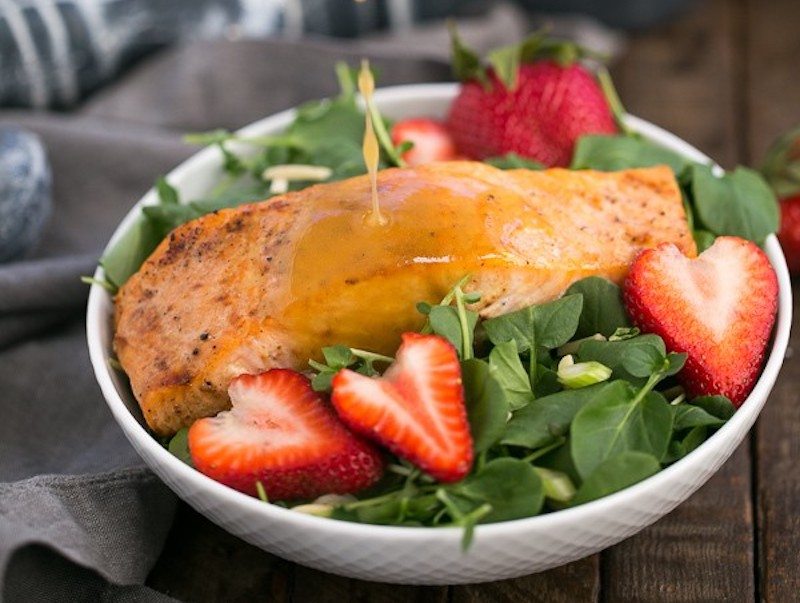 PARTNER POST: Discover the nutritious and versatile wonders of watercress with these tasty recipe ideas.
Fresh, peppery watercress is tossed with an exquisite strawberry vinaigrette and served with roasted salmon. An easy, filling, flavorful meal.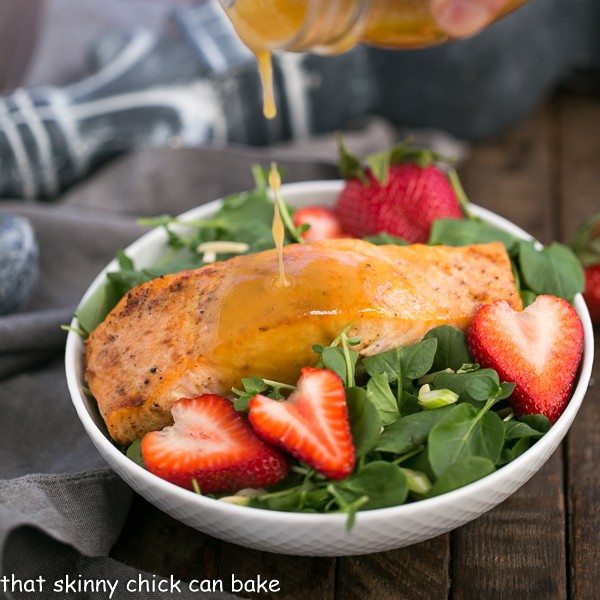 Before I created this scrumptious Salmon Watercress Salad with Strawberry Vinaigrette, watercress was off my radar unless it was in soup! Little did I know how hard I'd fall for a watercress salad! These tender greens had a peppery bite like arugula which made it the perfect foil for a sweet strawberry salad dressing. Topping with a piece of salmon glazed with this vinaigrette made this salad a fabulous meal!
Did you know a spoonful of jam can add some delicious sweetness to a salad dressing? I've been making a raspberry vinaigrette for years, but thought a strawberry version was perfect for spring. With ripe fragrant strawberries filling the market, I wanted to add a few to this salad along with sliced green onions and toasted slivered almonds. Plus it doubled as a fabulous glaze for my seafood.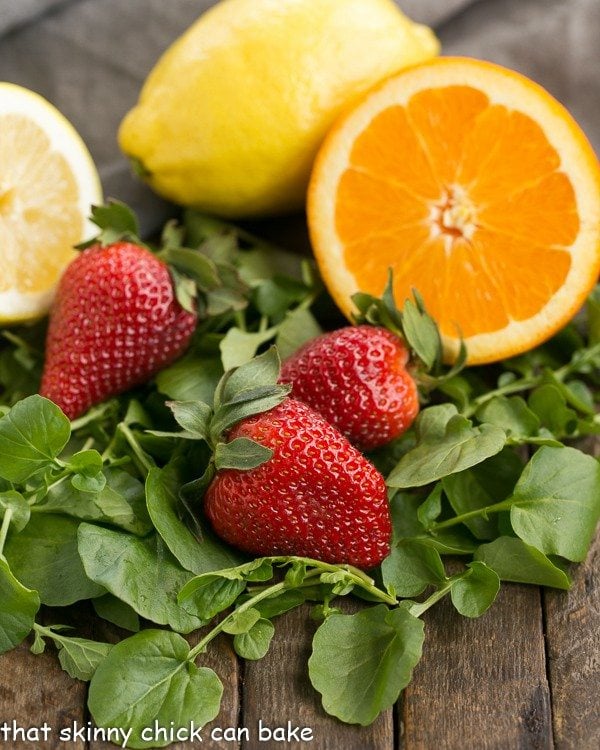 To get this recipe, click here. You'll pop over to the watercress recipe and then can cook away.
And be sure to enter the giveaway below
For another delicious spring recipe, check out this pizza.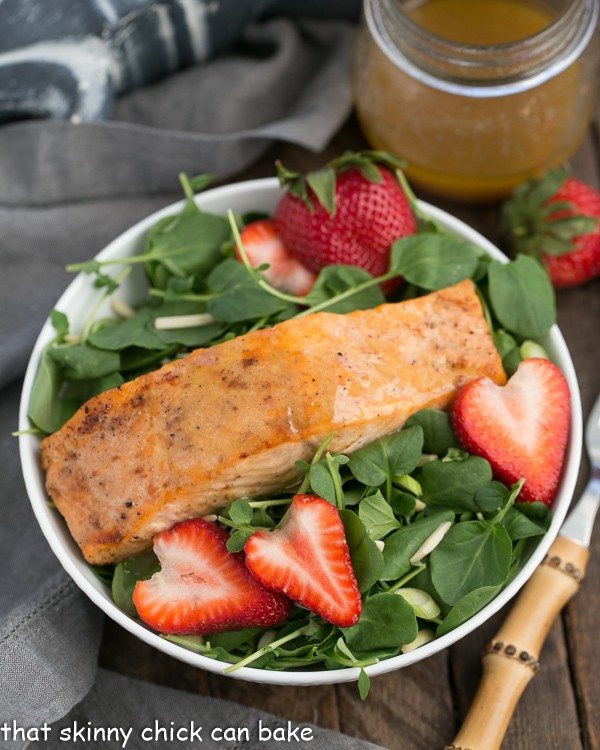 Liz Berg
My mom was an amazing cook, but she wasn't much of a baker. When my sisters and I yearned for a sweet treat, I turned to our trusty BH&G cookbook and zeroed in on the dessert tabs. My love of baking began in my childhood kitchen. I married a chocoholic and together we had 3 children with plenty of sweet teeth. I started my blog in 2010 to chronicle my baking journey.