I was late to the coffee game by a few years. While 6 year-old-kids in Brazil drink coffee when they're lil munchkins (which is probably the far end of the spectrum), and a lot of my friends started indulging in high school or college, I didn't get into the grind until the ripe age of 23. That was when I woke up to the joys of joe, both metaphorically and literally (because that caffeine jolt really gets you the first few times). After my first real espresso experience, my caffeine goggles allowed me to see this city more clearly– the sun was brighter, the sparse patches of sidewalk grass were greener, the Astor Place wind tunnel was less cold. Basking in this espresso fueled-glow, the world was awake and I was happy. Now I'm addicted. the end. COFFEE!
Anyways, I have gathered that, like many things, New Yorkers dig coffee and are also very polarized about who brews the best cup. For every coffee snob out there, there are just as many people swearing by the 99-cent instant-ready from the corner bodega. As a new coffee devotee, I decided to accept the self-imposed challenge to find the city's best cuppa. And full disclaimer: I'm an espresso person (don't judge me like that, yo). Sometimes I sip it straight, sometimes I go for the Americano, but either way, I live on the edge by drinking unfiltered coffee. Lucky for you straight-up coffee drinkers, my companions who I drag on these adventures into the great unknown of cult-coffee-culture drink the regular stuff, and I've taken their opinions into consideration. I normally don't do rankings with my lists, but good coffee definitely deserves a tiering process. These are my picks for ze best coffee joints in New York:
#5. Abraco
Best if: You want to grab and go without breaking the bank
The first time I went to Abraço, I walked by it three times. Yes, I wasn't wearing my glasses, but it is a hole in the wall place. When I walked in, it seemed like everybody knew everybody in the tiny space and I was just crashing the party– which was kind of cool too, because hey, if there are that many coffee joints in this city, and these people are really regular-regulars, then something about this place had to be good. Their prices are lower than every other coffee shops by a few quarters, but they don't compromise quality. To add to the aesthetic coolness factor, they put their coffee into Greek corner-store cups, which (I don't know why) are oddly aesthetically appealing. The espresso and coffee are on point, as are the baked goods, like the olive cookies.
Abraco
– 
East Village, 86 E 7th
#4. Stumptown Coffee Roasters
Best if: You want to stay for over an hour
Stumptown coffee hails from Portland, Oregon, and is incredibly smooth and drinkable. The shops in NY are great for grabbing a cup and hanging out for a while– the West 8th Street location is massively huge, and the West 29th Street is in the Ace hotel, which has a large library-esqe lobby room. Both places are filled with writers and freelancers and cool people who seem to have no jobs but awesome clothing (or the group of people who fit into what I call the "NY midday coffee shop paradox"). Their donuts are great, too. Stumptown – Greenwich Village, 30 W. 8th, & Flatiron, 18 W. 29th
#3. Joe Coffee
Best if: You want great no-frills fair-trade coffee
Do you know Joe? So Joe is from the West Village, and is now all over the city. What they lack in space, they make up for in their coffee quality, which is subtly flavorful and fairly sourced. Their iced Americano is great when it's not snowing a foot per day, and the sheer variety of roasts for their regular coffee is awesome as well. The Grand Central location is a lifesaver at times, but heads up– that location only takes cash. Joe Coffee – West Village, 141 Waverly Place & Multiple Locations
#2. Blue Bottle
Best if: You're a real coffee lover who likes it strong & fresh
I was taken here by my California-based friends, who drink more coffee than any humans I have ever met, so I knew from the get-go that this place was the real deal. A San Francisco import, Blue Bottle is founded on the premise that coffee should be served less than 48 hours since it's been roasted, meaning it's always super fresh and super good. If you are into strong, smooth coffee, then this is the place for you. The Rockefeller Center location is small, but the perfect work pit-stop, as the line is rarely too crazy, since the shop is tucked away. The hype/cult following for Blue Bottle is completely justified, as the coffee (and counter treats) are out of this world. Blue Bottle – Midtown, 1 Rockefeller Center, & Multiple Locations
#1. La Colombe
The Best All-Around
Where to begin…. ah. I dream of La Colombe before I go to sleep, and I wake up just so that I can get an Americano and an almond croissant from this magical, magical place. To say the coffee is prepared perfectly doesn't do it justice, as all baristers/baristas train for 3-5 months before brewing in-store. To say the flavor is good doesn't do it justice, either, because this is the most deliciously nutty, caramely, and all-around flavorful cup I've ever had. Each blend has such a profoundly unique flavor profile, it's like eating a box of Godiva truffles after you've had Hershey bars your whole life. Their baked goods should be called baked greats, because they get a fresh delivery from Francois Payard (aka the king of french pastries) every morning. The space is open and wide and beautiful, with floor-to-ceiling windows that are perfect for people-watching. I could probably stay here forever, or just apply for a job. This place is magic, pure magic, and if you haven't been, go–right now. La Colombe – Noho, 400 Lafayette & Multiple Locations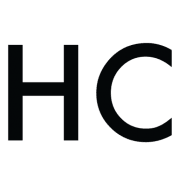 Amanda Marie
Amanda is a twenty-something living in downtown New York City. A lover of travel, design, adventure and food, she shares her unique take on city living through her blog, The Cool York.