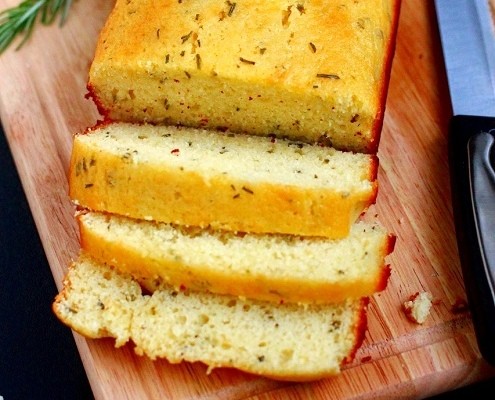 Kankana Saxena decides to fight the heat and bake a lovely rosemary pound cake.
By Kankana Saxena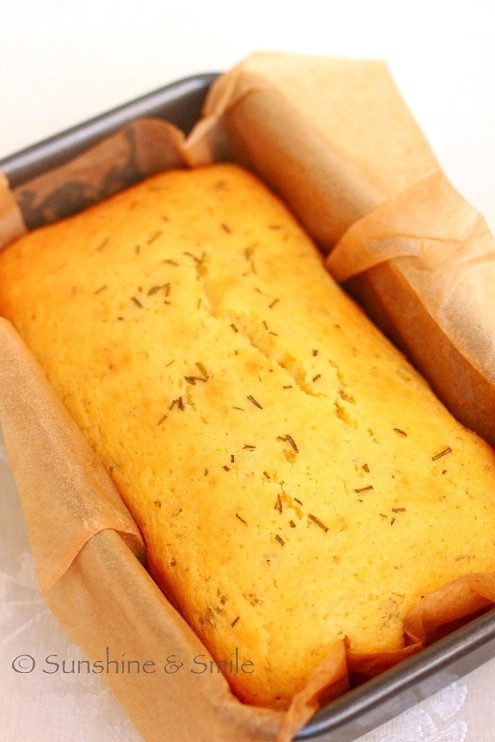 It's been a while since I baked a cake. It's just the heat, the super warm summer which doesn't motivates me much to start the oven and bake anything at all.
Yesterday, I couldn't stop myself any more. The craving was rising to a level where I didn't care much about anything but to bake a nice soft cake. As I was flipping through Nigella Lawson's cook book on baking, I came across this cake which surprised me completely… A Rosemary Pound Cake.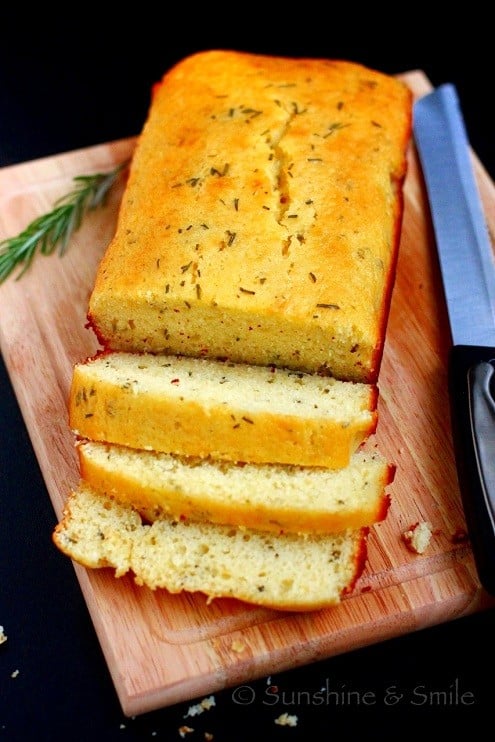 I think of rosemary and I think of meat and here she was talking about mixing it in a cake batter. I had to try it and thankfully I had some fresh rosemary at home. The cake came out perfect, soft, fluffy with a beautiful flavor.  Who knew that a herb like rosemary which goes along so well with meat can even blend that beautifully with egg, flour and vanilla.
This recipe is adapted from Nigella Lawson's  'Baking And The Art Of Comfort Cooking'
A pound cake filled with flavor and so light that you can eat it every day
Recipe Type:
Baking, Desserts, Cake
Ingredients
½ cup (120 ml) vegetable oil
1 cup (128 g) sugar
3 eggs
1 cup (128 g) all purpose flour
1 cup (240 ml) plain yogurt
2 tbs (43 g) rosemary leaves (chopped)
1 tsp (5 ml) vanilla extract
1 tsp (12 g) baking powder
zest of one lemon
butter to grease the pan
Instructions
Mix all the dry ingredients (flour, baking power, sugar, rosemary leaves and lemon zest) in a bowl.
Mix all the wet ingredients ( egg, yogurt, oil and vanilla extract) in another bowl.
Pour the mixed wet ingredients to the dry ingredients bowl and whip it to a smooth batter.
Grease the pan with some butter and pour the batter into the pan.
Bake it at 375 F for about 45 minutes or unless baked through.
Enjoy it with some tea, coffee or just plain.
Kankana Saxena
Kankana Saxena shares culinary journey, travel stories and passion for photography in her blog 'Playful Cooking'. Her cooking style is mostly nutritional with little bit of indulgence here and there. She believes in the mantra 'homemade is happiness'! She is a native of India but currently resides in Santa Clara, California with her husband.