This unique and crowd pleasing hoisin gravy recipe is the perfect topper for winter squash, you'll want to put it on all veggies.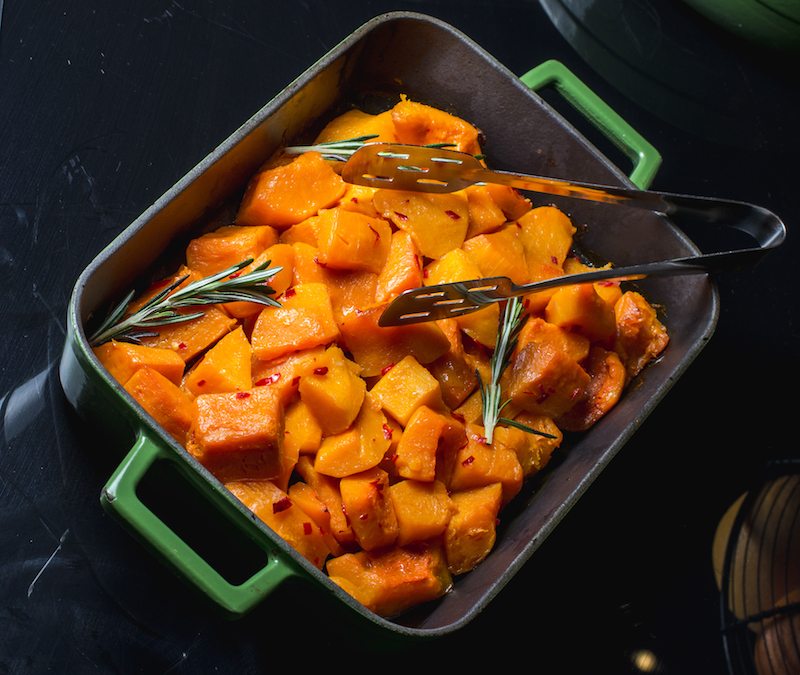 Roasted Winter Squash with Hoisin Gravy
Ingredients
HOISIN GRAVY
½ cup Shaoxing Cooking Wine
1 cup chicken stock
⅓ cup Hoisin Sauce
2 Tbsp. Oyster Sauce
Black Pepper to season.
Roasted Winter Squash Hoisin
3 ½ to 4 pounds acorn, butternut
Spicy Hoisin Sauce, mixed together:
?6 tablespoons Hoisin
3 tablespoons Soy sauce
2½ tablespoons rice wine
1½ tablespoons minced fresh ginger
1 tablespoon minced garlic
1 teaspoon Chili Garlic
?2 tablespoons water
2 tablespoons minced scallion greens for garnish
Instructions
HOISIN GRAVY
Pour off any remaining fat from turkey roasting pan. Place pan on medium-high heat and add cooking wine, stirring up any brown bits stuck to the bottom. Reduce by half. Add remaining ingredients and bring to a boil; season with pepper, if desired. Serve hot with sliced turkey.
Roasted Winter Squash Hoisin
Preheat the oven to 425 degrees. Rinse the squash and drain. Cut in half and scoop out the seeds with a spoon. Arrange in a roasting pan with the cut edge up. Spoon some of the hoisin sauce over the squash and fill the crevice.
Pour about ½ inch of boiling water in the pan and place the squash in the middle shelf of the oven. Bake for about 40 to 45 minutes until the squash is tender. A knife pierced through the center should come out easily.
Cut the squash into serving portions and serve with sauce drizzled over.