Farro is rich in fiber, Magnesium and Vitamins A, B, C and E making this seasonal vegetarian dinner a nutrient powerhouse.
By Abby Himes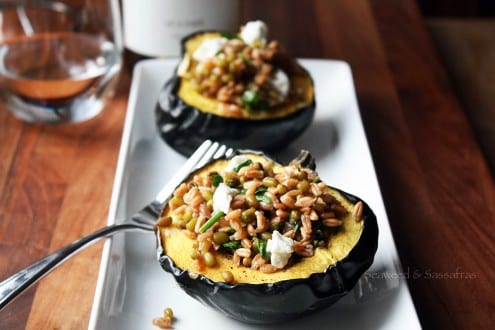 Roasted Acorn Squash with Farro, Mung Beans and Goat Cheese
Farro is rich in fiber, Magnesium and Vitamins A, B, C and E making this seasonal vegetarian dinner a nutrient powerhouse.
Ingredients
1 cup, uncooked farro
½ cup, uncooked mung beans
water
½ cup walnuts, chopped
Juice from 1 lemon
1 garlic clove, minced
1 cup parsley, roughly chopped
4 oz. goat cheese
salt and pepper to taste
1 acorn squash, roasted
salt and pepper
olive oil
Instructions
For the Acorn Squash:
Preheat the oven to 400 degrees F.
Slice the squash in half and discard the seeds. Place face up on a baking sheet, drizzle with olive oil and sprinkle with salt and pepper.
Bake for about 45 minutes, or until fork tender. Set aside.
For the salad:
In a large bowl, add the uncooked farro and cover with water. Let soak for 25 minutes.
In a large sauce pan add the mung beans and enough water to cover the beans generously. Bring to a boil and cook for 25 minutes, then add the farro to the mung beans, add some extra water. Return to a boil and continue cooking for another 25-30 minutes or until tender. Check the water level every now and then adding water if necessary. Drain, and pour into a large bowl.
To the farro and mung beans, add the parsley, garlic, lemon juice, walnuts, salt and pepper. Mix well. Break the goat cheese into pieces and gently fold into the farro mixture. Scoop into the hollow center of the acorn squash. Enjoy!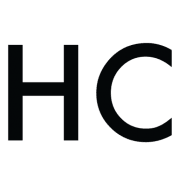 Abby Himes
Abby can be found cruising her local farmer's market and co-op looking for fresh, new, flavors and sustainable options. She sees food as an adventure, and is always excited to try something new. Abby is also the creator and voice behind the food blog, Seaweed & Sassafras.