Without dairy, this pesto is packed with flavor from creamy cashews and hemp.
Pesto is so simple to create and you can experiment with flavours depending on what you have in your pantry at the time. I had cashews and hemp seeds which work wonders! First, cashews are one of my favourite things to cook with. You CAN create creaminess in sauces without dairy and to do it you'll need cashews – the butter of this earth!
The thing I love about adding hemp seeds to this pesto recipe is you're getting a hit of protein and omega-3's. I like to sprinkle hemp seeds on lots of different dishes for this reason, pancakes, muesli, salads, smoothies and dips.
See Also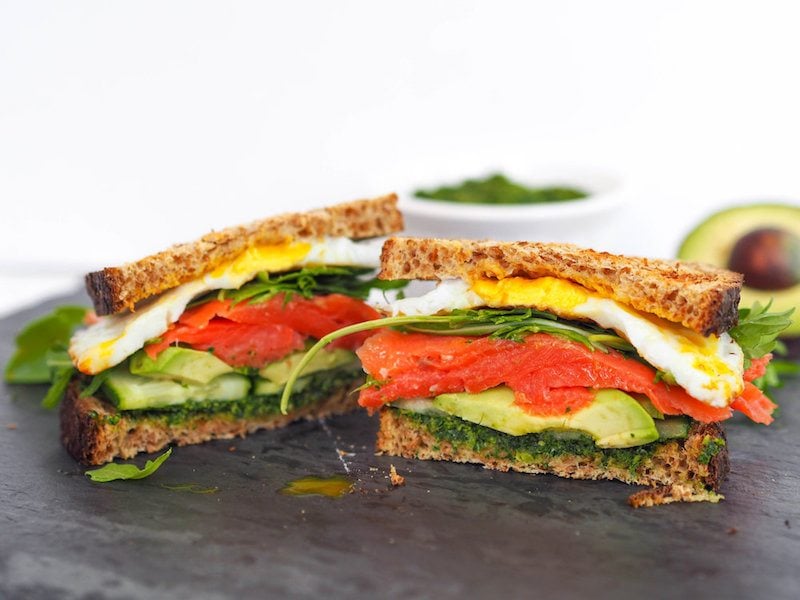 Pesto is easy to make at home and this version has no added sugar, dairy or vegetable oil. Most pesto's you find in store will have sugar, parmesan and most likely a blend of olive oil and sunflower oil. Checkout my ebook for more great sauces so you don't have to buy them at the store anymore.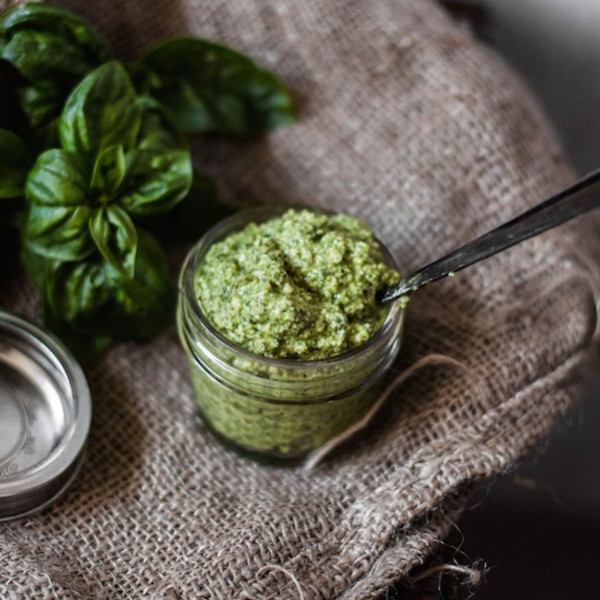 Arie Elle
Ingredients
1

cup

tightly packed basil

4

tablespoons

olive oil

1

heaped tsp hemp seeds

2

tablespoons

hemp oil

3/4

cup

cashews

2-3

tablespoons

lemon juice

1

tablespoon

red wine vinegar

1/2

tsp

sea salt

pepper

2

cloves

garlic
Instructions
Process cashews until crumbly

Add the rest of the ingredients to your food processor and mix for a few minutes until combined and creamy
Arie Elle
I have 4 loves in life, healthy, nourishing food, photography, singing and my high school sweet heart. Merging the 4 is a match made in heaven! I love to photograph my healthy food cre- ations in a natural and engaging way that will inspire people to embrace healthy living. It's my wish for Nourish & Inspire Me to ignite motivation in people to take notice of what they put in their bodies. Changing the cooking and purchasing habits of people to make more aware and health-conscious decisions is what i hope to encourage and instil in my readers. It's my mission to change the perception of most processed foods that are considered "normal" and to enlighten people to what REAL food is and how easy it is to cook with. It's that education and awareness that can give you freedom. Freedom to live free of disease and freedom to eat and enjoy REAL food! I have a background in Natural Therapies, and treated my own thyroid issues with Alternative medicine which lead me down the path of healthy eating and cooking. I specialise in simple cooking. I don't stick to one particular diet, but rather i like to find what works for me as a unique being. I love to create raw desserts, salads, sauces, dressings, soup, smoothies, juices, granola, cakes, bread, homemade nut milks, pasta, homemade gluten-free pizza, dips and more!