Enjoy these fantastic raspberry crumb bars from Amrita Rawat.
By Amrita Rawat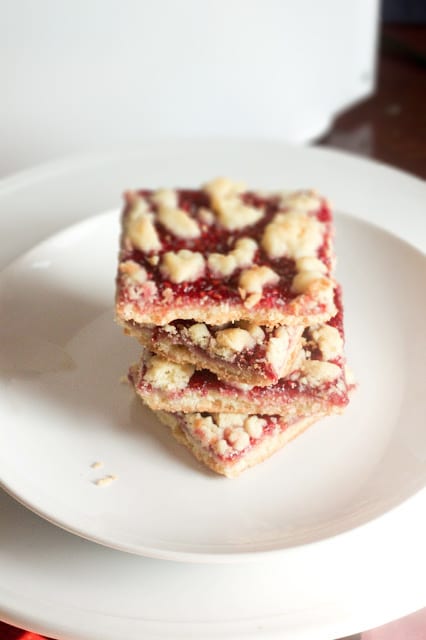 I haven't quite been able to forget how delicious these crumb bars turned out. I love me some raspberries and combined with a buttery shortbread, it's hard to stop munching on these. I divided the dough in half and did half with a Nutella topping and the other with raspberry jam. The raspberry jam won.
Raspberry Crumb Bars
Enjoy these fantastic raspberry crumb bars from Amrita Rawat.
Ingredients
3 sticks (342g) butter
½ cup (100g) sugar
3 tbs p sugar
2 yolks
1 tsp vanilla
1¼ (175g) flour
1½ cup (180g) cake flour
¾ tsp b powder
¾ tsp salt
1½ cup (510g) raspberry jam
¼ cup (35g) p sugar
Instructions
Cream butter, powdered sugar, and sugar.
Beat in egg yolks and vanilla.
Add flour mixture and briefly combine.
Remove a quarter of the dough and chill separately.
Form disk about 8 inches in diameter and one inch thick and cover with plastic wrap--chill for about 30 minutes to an hour (or freeze for up to a month).
Preheat oven to 350 degrees F.
Roll out dough to a rectangle, with a thickness according to your preference onto a baking sheet lined with parchment paper.
Trim the edges so it has neat sides.
Bake for 20 minutes until light brown.
Remove and let cool for 10-15 minutes.
Then spoon raspberry jam on top of the still-warm shortbread.
Spread in an even layer with spoon, covering surface.
Remove smaller dough from the fridge, and use a grater to make large flakes, evenly sprinkle over jam.
Bake another 20-25 minutes.
Sift powdered sugar over the top.
Trim edges again and cut into squares.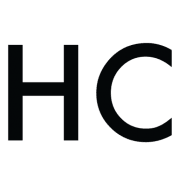 Amrita Song
Amrita Rawat is the author of the blog Chai and Dumplings. Born in India and a lifelong resident of Atlanta, she recently moved to Saint Louis. Her love for food stems in part from its ability to bring cultures together and in part from how darn good it feels to eat a delicious meal. She loves traveling and has eaten her way through cities like Hong Kong, Paris, Budapest, Mumbai, and Shangri-la. Amrita is also a contributor to Sauce Magazine in St Louis.