PARTNER POST – Be inspired to create beautiful cheese boards with Castello cheese. And what goes better with cheese than wine? Enter to win a trip for two to Napa, California.
Served with buttery gougère puffs, make this spring inspired cheese board complete with chives, ramps, and spicy radishes.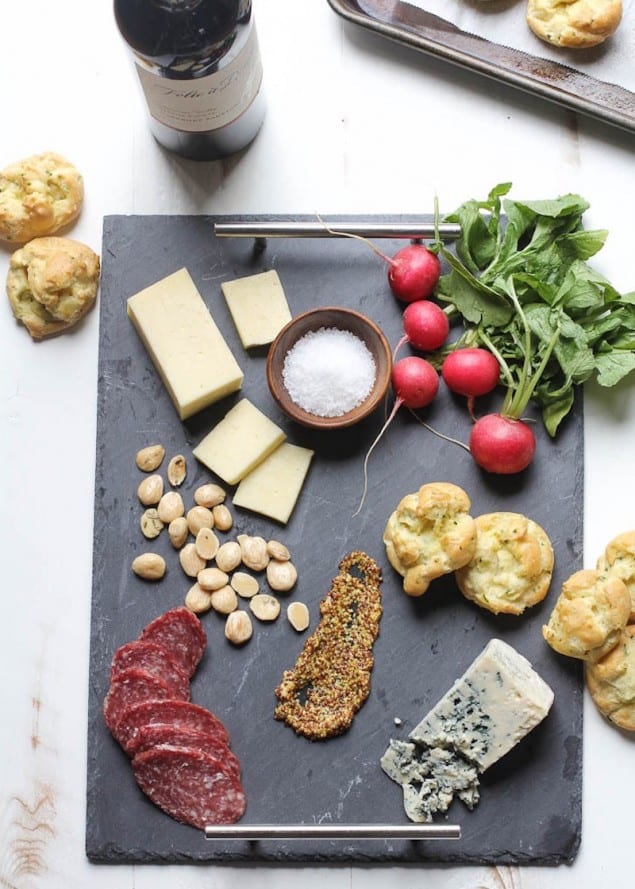 The key to a beautiful cheese board is variety, right? To celebrate spring, we loved this combination of color, texture and flavor. This board has:
Color – Red from those radishes, pink from savory sausage, gold from grainy mustard, blue from that super textured Castello Danish Blue.
Texture – Crunch from fresh radishes dipped in butter and salt, creaminess from smooth Castello Creamy Havarti, chew from Marcona almonds.
Flavor – The most fun thing about a great cheese board is enjoying all the different flavor combinations it presents. And the possibilities here are endless. There's salty, savory, tangy notes in all the elements of the board, including the cheese. Warm, puffy gougeres provide a light and irresistible base for each bite.
Filled with fresh herbs and tart, slightly sweet pickled ramps, these gougeresare an addition that will surely impress, but are actually incredibly easy to execute.
Read on to see what we came up with for Castello's #CheeseChallenge campaign and for a chance to win a trip for two to Napa. Because what goes great with cheese? Wine of course!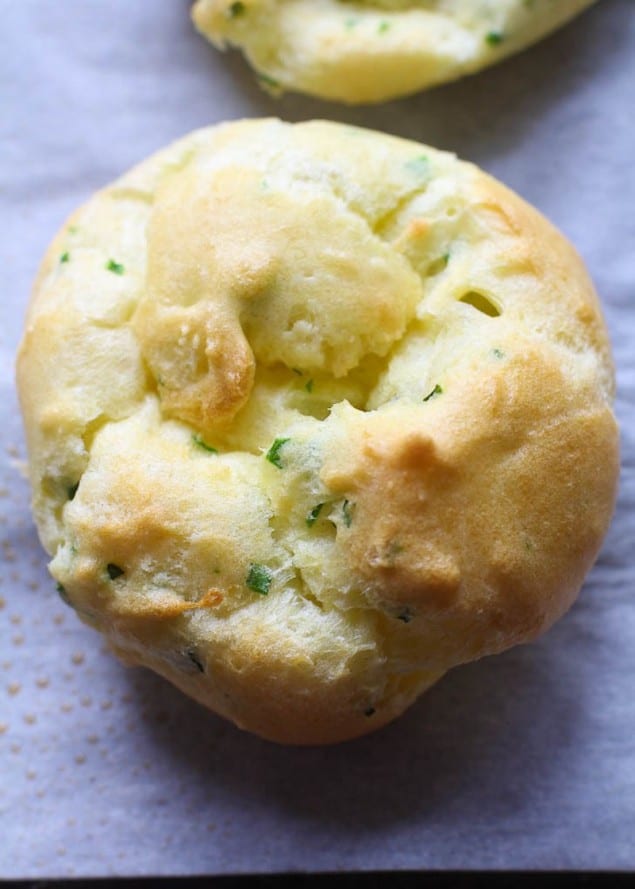 Gougères are one of those fancy-sounding appetizers that seem like they'd be the sole territory of fancy French restaurants. But the truth is, they are made out of ingredients you probably already have in your kitchen, freeze great, and come out of the oven as warm lighter-than-air puffs that snack dreams are made of.
And if you really want to make your own cheese board with an eye towards spring, be sure to include fresh, red radishes alongside those creamy cheeses.
Ever tried radishes dipped in butter and salt? It's darn near life-changing. The creamy butter is the perfect complement to the bite of tart radishes. And a little bite of radish in butter and salt offers a fresh counterpoint to the rich, addictive flavors of the cheese.
See Also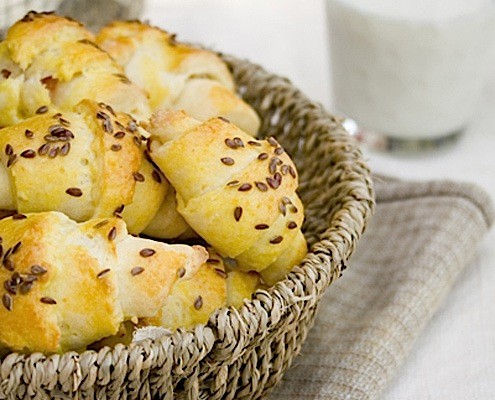 But that's not all, of course. No cheese board is complete without wine.
We loved the bold, dark berry flavors of Folie à Deux Cabernet Sauvignon. Want to try it yourself at the source?
Click here to enter to win a trip for two to the Folie à Deux tasting room in Napa Valley!
And if you're looking for other great ideas for your next cheese board, try this super easy carrot chutney or check out Castello for tons of great ideas.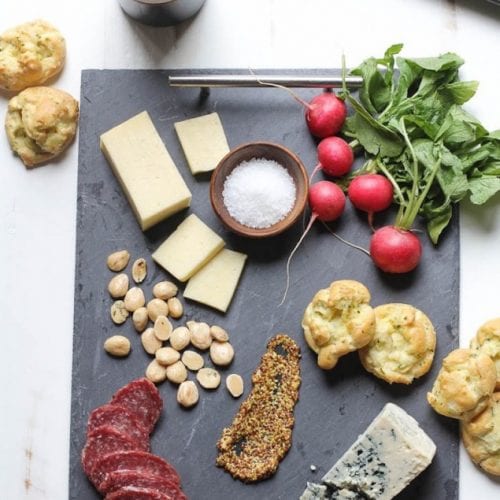 Ramp Gougères and a Spring Cheese Board
Jess Smith
Served with buttery gougères, make this spring inspired cheese board complete with chives, ramps, and spicy radishes.
Ingredients
1

cup

Water

8

Tbsp

1 stick Unsalted Butter

1½

tsp

Salt

1

cup

All-Purpose Flour

4

Eggs + 1 Egg

for brushing the tops

1

Tbsp

finely chopped Chives

or substitute any fresh herbs

1

Tbsp

finely chopped Pickled Ramps

store-bought or homemade
Instructions
Preheat oven to 400F / 204C. Line a baking sheet with parchment paper and spray it lightly with nonstick cooking spray.

Combine water, butter and salt in a small saucepan over medium-high heat. Bring to a boil. Remove the pan from heat and whisk in the flour. Return the pan to heat and stir until the batter forms a smooth paste and pulls away from the sides of the pan.

Transfer dough to the bowl of a standing mixer and mix a few times on low to cool (this will prevent the eggs from scrambling in the hot dough).

Turn the mixer on low speed and add 4 eggs one at a time, allowing each to incorporate fully before adding the next. Increase the speed and beat on medium until smooth.

Add chives and ramps and mix just until evenly incorporated.

Use a pastry bag or Tablespoon to transfer even portions of dough to prepared baking sheet (this should make about 30 Tablespoon-sized gougeres). Whisk the final egg and brush it over the top of the gougeres.

Bake gougeres until lightly golden on top and puffed (the insides should sound hollow when you tap the outside), 20 to 25 minutes.

Serve warm.
Jessica Smith
Jessica Smith is a native of the American Midwest, currently living in Thailand where she writes about food and travel throughout Southeast Asia. Jessica believes that the best way to understand a place is through its local cuisine.