A beautiful pink hummus flavored with the gentle sweetness of freshly picked root vegetables.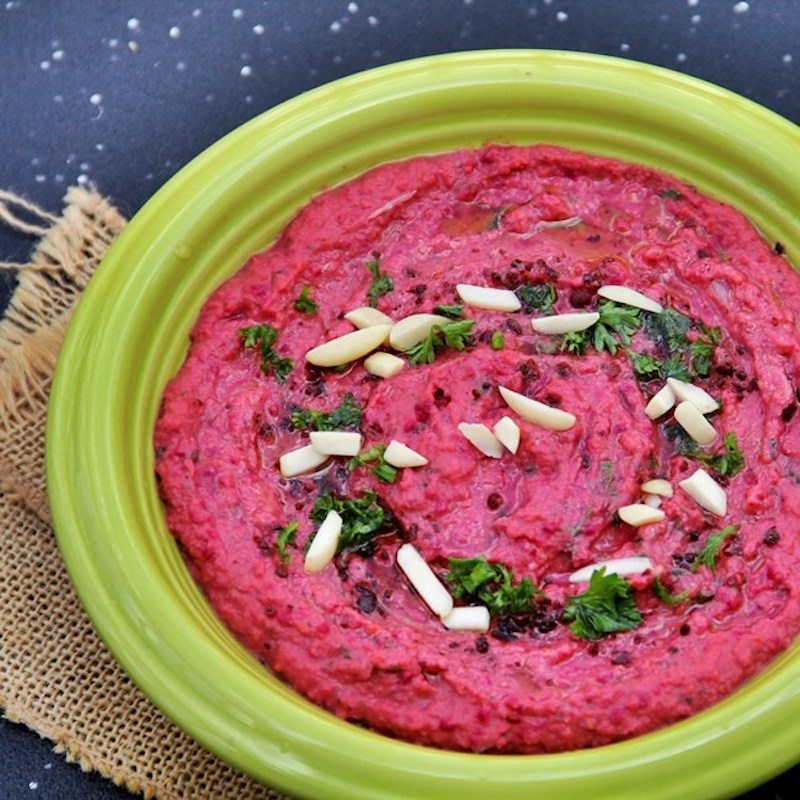 As I gradually strive to find a routine, I realize there really is no such a thing as a new normal, things are either normal or they are not. Normal, I have learned is a good place to be be, new normal, not so much… Fumbling through this beautiful roasted vegetable hummus that I made today, I realize that even though my problems are no where near getting over, there just might be hope. I have begun to find my way back to the kitchen, cooking the simple things that I love and enjoy making. Easy practical things, frugal on time and ingredients. In order to beat the heat, I came up with this version of cheater roasted vegetables – pretty simple, done in a microwave. Makes me realize why the microwave is so popular in Indian kitchens.
We have had the roasted bell pepper, the cracked black pepper and chive and then Aadi's favorite black bean hummus, all to get our creative juices going. I will tell you what I always say, at heart a good hummus is about the chickpeas, ditch the can and cook the chickpeas until they are very tender, use some of the broth. This hummus is very mild mannered and other than its gorgeous color will seduce you with its mild and delicately sweet taste.
See Also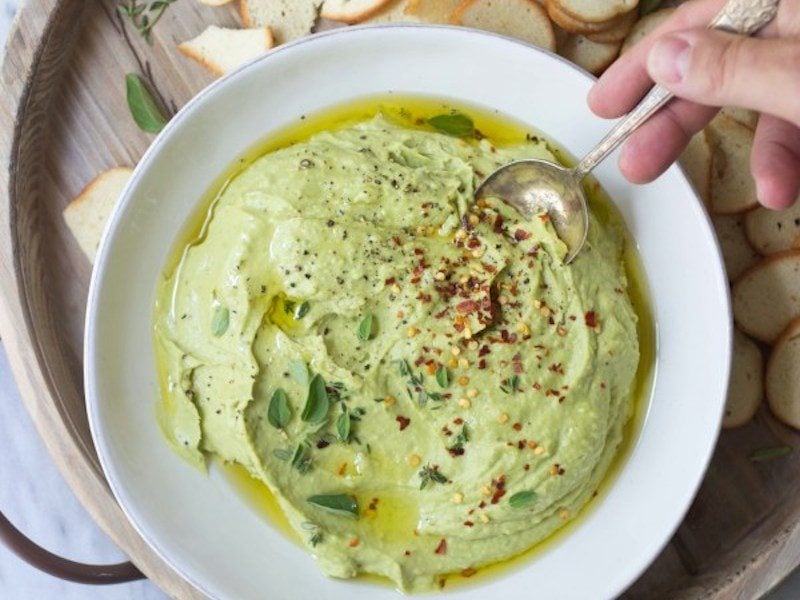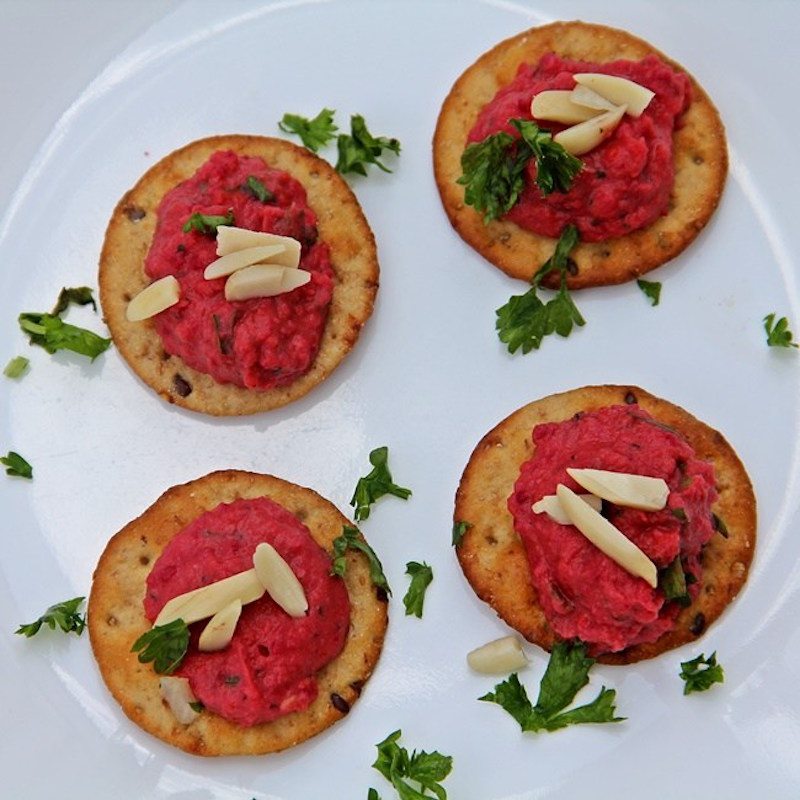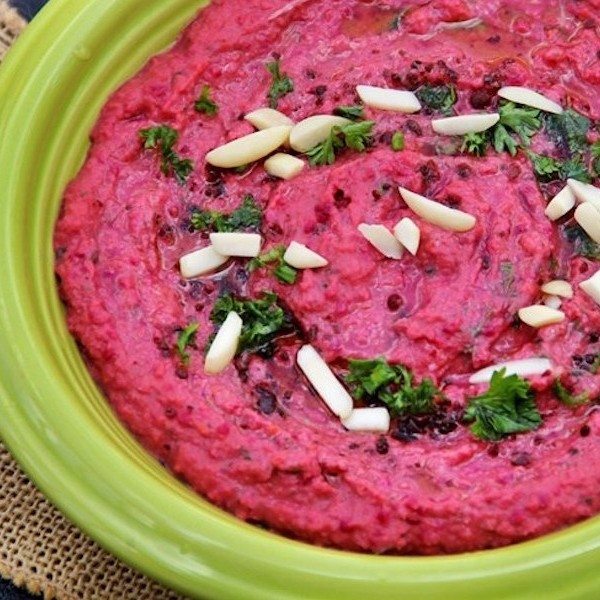 Rinku Bhattacharya
Course
Quick Roasted Root Vegetable Hummus
Ingredients
Cheater Roasted Vegetables

2

medium sized beets

peeled and diced

2

medium sized carrots

3

pods minced garlic

1

or 2 medium sized tomatoes

diced

1/4

cup

olive oil

1

teaspoon

salt
For the hummus
1

cup

freshly cooked soft chickpeas

reserve 1/3 cup of the cooking liquid

2

tablespoons

tahini

1/4

cup

olive oil

1

teaspoon

salt or to taste

1

or 2 pods garlic

3

tablespoons

fresh lime juice

4

tablespoons

chopped mint
Instructions
Toss the vegetables with the olive oil, garlic and salt. Spread in a large flat dish and microwave for 5 minutes.

Mix well.

Place the chickpeas, vegetables with the juices, tahini, olive oil, garlic and lime juice in a food processor and process until pureed.

Remove from the food processor. Stir in the mint.

To plate, drizzle with the garnishes and extra olive oil and serve.
Rinku Bhattacharya
Rinku Bhattacharya, is a teacher of Indian Cooking and the author of the blog, Spice Chronicles. A busy working mother Rinku is committed to offering a practical approach of flavorful, everyday cooking often with an Indian Accent. An author of three cookbooks, Instant Indian, Classic Foods for Every Region of India made easy in the Instant Pot, Spices and Seasons, Simple, Sustainable. Indian Flavors and The Bengali Five Spice Chronicles. Rinku's passion for food starts with cooking and trying new recipes and extends to pairing and drinking wine with food and trying usual combinations by fusing various culinary influences. Rinku and her family are very committed to a sustainable lifestyle, and she uses mostly local produce for her recipes. She is joined in this effort by her husband who is an avid gardener and her children, Deepta and Aadi.