Nothing could be easier than making these Quick Oat Cookies, without butter, flour or egg. And they are very, very healthy too.
By Ann Low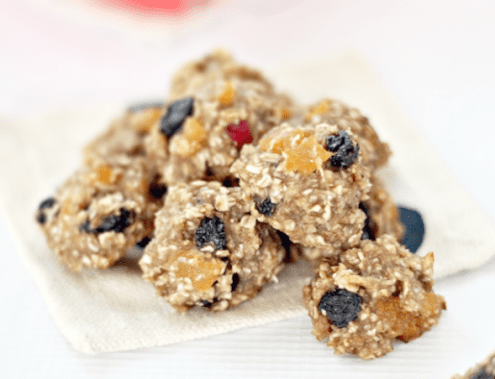 Quick and Delicious Oat Cookies
Nothing could be easier than making these Quick Oat Cookies, without butter, flour or egg. And they are very, very healthy too.
Ingredients
3 Ripe bananas (skinned), about 330g
150g Quick cooked oats (from PH)
50g Dried apricots or dried cranberries, cut to smaller pieces
50g Raisins
Instructions
Mash the bananas with a fork together with the quick oats.
Add in dried apricots and raisins and mix well. Add a little more Quick Oats if you find the mixture too runny.
Spoon the mixture with a spoon and drop it on the greased baking sheet.
Bake at preheated oven at 180C for about 13-15 minutes.
Ann Low
Ann Low is the author of Anncoo Journal, and loves to bake and cook for both family and friends. She acquired a strong passion for culinary skills from a very young age by watching her grandmother prepare delicious meals for the family. Ann believes that baking is an art and she wants to share her baking and cooking experiences with everyone in the world.