Pumpkin spice makes everything better, even donut holes, which are nearly perfect to begin with.
By Ruth Kirwan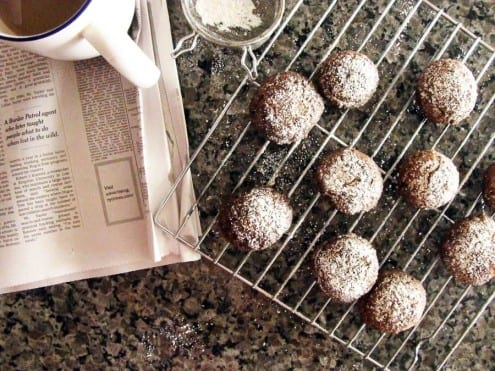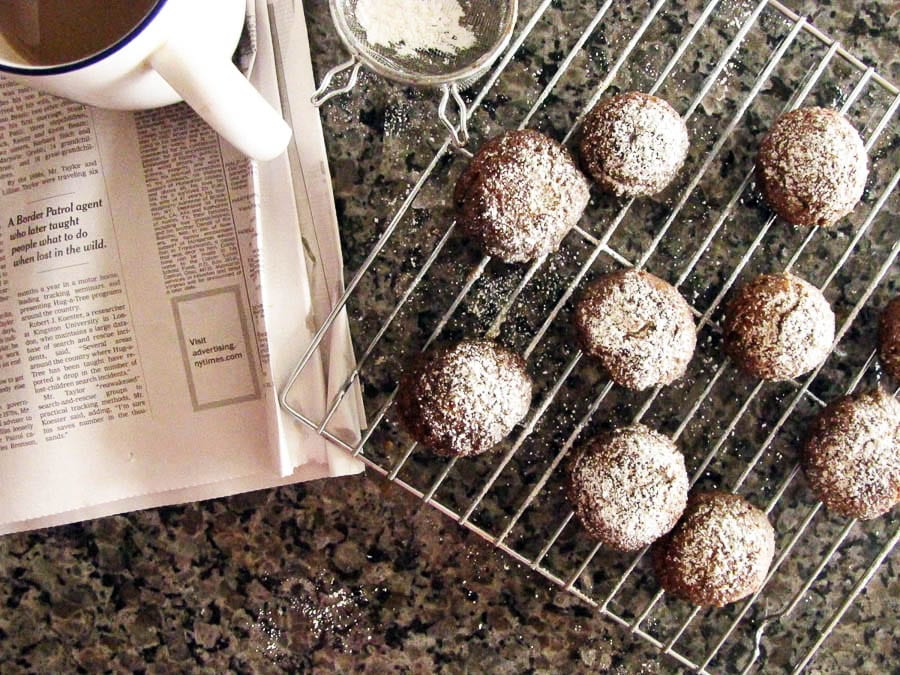 Pumpkin Spice Donut Holes
Pumpkin spice makes everything better, even donut holes, which are nearly perfect to begin with.
Ingredients
2 ¼ cups white flour
2 teaspoons baking powder
1 teaspoon nutmeg
½ teaspoon ground cloves
½ teaspoon coarse salt
1 teaspoon vanilla extract
1 egg, beaten
1 cup white sugar
½ cup brown sugar
¼ cup whole milk
¼ cup sour cream
1 cup pumpkin puree
2 cups vegetable or coconut oil
Instructions
Sift together the flour, baking powder, dry spices and coarse salt in a large bowl. In a separate bowl, whisk the vanilla and egg together, then cream in the white and brown sugars. Stir in the milk. Combine the pumpkin puree and the sour cream until no lumps remain, then add to the egg and sugar mixture. Slowly add the wet ingredients to the dry until just combined.
Heat the oil in a large saucepan over medium-high heat until shimmering. Drop a little bit of the batter into the oil; if it immediately sizzles and starts to rise back up to the surface, the oil is ready.
Form the batter into small balls using a tablespoon or a cookie scoop and roll the balls in a light coating of flour. Drop the batter into the oil, leaving an even amount of space between each donut hole. Let the donuts cook until lightly browned, flipping if necessary. When browned all the way through, remove from the oil and let dry on a paper towel or a baking rack; the outside will crisp as the doughnut cools.
Sprinkle the donuts with powdered sugar and serve warm.