Enjoy this awesome pumpkin, parsley root and thyme soup recipe from Regula Ysewijn.
By Regula Ysewijn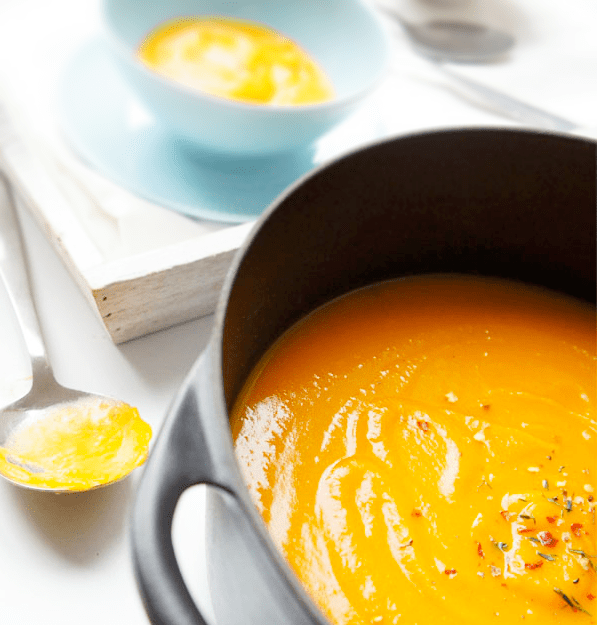 Pumpkin, Parsley Root and Thyme Soup
Enjoy this awesome pumpkin, parsley root and thyme soup recipe from Regula Ysewijn.
Ingredients
1 small pumpkin (like in the picture, about 500gr)
1,5L chicken or vegetable stock
1½ teaspoons salt
1 onion, chopped
1 small potato
2 sprigs fresh thyme, stems removed
1 clove garlic, minced
1 teaspoons Chili flakes
5 parsley roots (if you can't find it, you can leave it out or use some leftover celeriac)
Instructions
Heat the stock, pumpkin, onion, thyme, garlic, potato and parsley roots.
Bring to the boil, reduce heat and simmer for 30 minutes without the lid on.
Puree the soup and bring back to the boil, add half of the chilli flakes and simmer for 20 minutes.
Serve and garnish with the rest of the chilli flakes, some thyme leaves and a turn of the black pepper mill.
I served this soup with home made croutons, delicious.